#NextGenRainforestRescuers, Amber & Penny, and the Southern Cassowary
We first met #NextGenRainforestRescuers Amber & Penny back in March 2021. Since then, we've featured them in our blogs not once, but twice more… and the good news just keeps coming. So, without further ado, we present "Amber & Penny – Part 4".
"We have been raising Cassowary Awareness through our local Council's Play Street events. We want to educate & teach people that the Southern Cassowary is an important, endangered animal & that we need to help save them, and their rainforest habitat." – Amber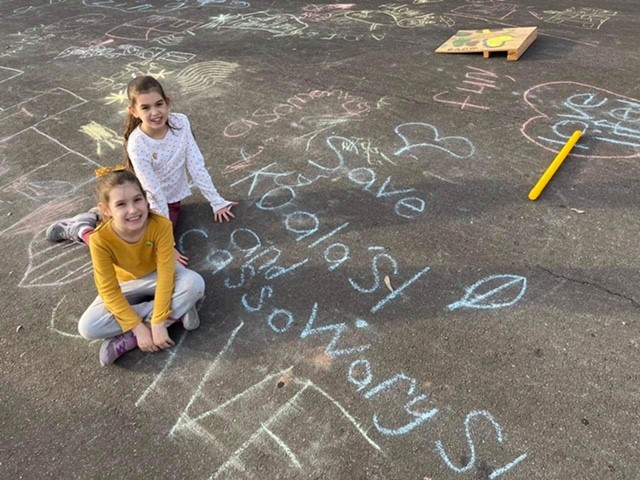 Amber & Penny at their May 2021 Play Street event.
As Amber's told us before "You don't need to be a grown-up to make a difference" and she's definitely proving this point, all while inspiring her little sister Penny to do the same.
In January 2022, both Amber & Penny were awarded the title of "Junior Citizen of the Year" by their local council. You can read more about this incredible achievement here.
"Play Streets brings the community together & brings happiness to everyone. We share games, crafts, and have lots of fun." – Penny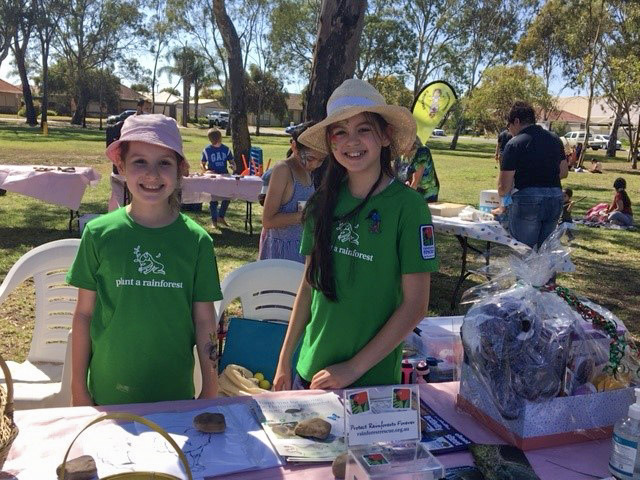 Amber & Penny at their March 2022 Play Street event. 
And, if that's not enough, Amber has now built a website to raise awareness about the Southern Cassowary & their rainforest habitat!
"Inspired by a school project I built a website raising Cassowary awareness and how they are an endangered animal that needs our help to protect them. Go to www.cassowaryawareness.com" – Amber
Some contents or functionalities here are not available due to your cookie preferences!
This happens because the functionality/content marked as "Google Youtube" uses cookies that you choosed to keep disabled. In order to view this content or use this functionality, please enable cookies: click here to open your cookie preferences.
Missed the previous blogs & want to catch up on what this dynamic duo has been up to? Read more via the links below.
Keep up the great work, Amber & Penny!
---
Want more good Rainforest news in your life?
Subscribe to our eNews  | Follow us on Instagram  |  Like us on Facebook  | Subscribe to our YouTube channel
Help Protect Rainforests Forever
Donate to Protect Rainforests Forever  |  Become a Rainforest Guardian for as little as $2 a month  |  Partnership Options