Meet Rainforest Rescue's Ambassadors
Rainforest Rescue's Ambassadors are a group of individuals who share our vision to Protect Rainforests Forever.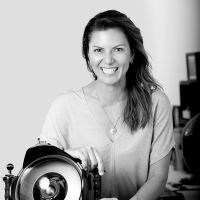 Jasmine Carey
Photographer and Rainforest Rescue Ambassador
Jasmine Carey has a passion for the ocean. Her beautiful, intimate photographs of the marine life she encounters confirm her deep connection with the sea. She spends most of each year sharing her underwater world–both through her photographs and as guide and photographer for Whales Underwater and Foto Frenzy. Her work is elegant and spacious, and her signature style takes the viewer with her on journeys into her beloved blue world.
Jasmine's work was featured in the 2017 Oztek Photo Exhibition in Sydney, Australia;  she was producer on Australian Geographic's Day in the Life of the Great Barrier Reef time-lapse project in 2017; and she was keynote speaker on the 2018 Underwater Tour, an Australia-wide speaking tour promoting ocean inspiration adventure and discovery. Jasmine's work has featured in commercial publications, books and magazines and; in exhibitions, including the 2019 and 2020 Loud and Luminous project, a major show celebrating the work of 100 of Australia's finest women photographers and; in fotoAID an exhibition raising much-needed funds to aid community and wildlife recover after the tragic 2019/20 Australian Summer of Fires.
"Conservation action is multi-faceted. For me, it's not just about raising awareness, it's critically important that I support an organisation that delivers tangible and real conservation results. Rainforest Rescue's work protecting and restoring damaged rainforests has countless additional eco-benefits, not only on land. The renewed forests naturally filter the water that runs into rivers and streams on to the Great Barrier Reef.''
Jasmine was recently acknowledged as the first woman to have ever won the Hamdan International Photography (HIPA) Grand Prize award with her image of a humpback whale and its two-week-old calf off the coast of Tonga.
Jasmine's Ocean Day pledge 2020 is an open letter to the ocean, honouring it and calling on humans to look after the ocean including supporting on-land initiatives that plant trees, like Rainforest Rescue, that flow on to benefit the sea.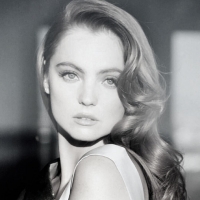 Liana Cornell
Actor, Director, Writer, Presenter, Executive Producer, Reiki Master, Musician and Rainforest Rescue Ambassador
Born in the middle of a thunderstorm in the valley of Mullumbimby, Liana spent her formative years being home-schooled travelling the world. This early experience opened her eyes to the necessity to bridge cultures and countries, in order to care effectively as a collective for our planet.
Liana studied a Degree in Fine Arts and Media, at the National Institute of Dramatic Arts, and has since gone on to produce multiple documentaries, including the Refugia Series, which she is also Director, Writer, Presenter and Executive Producer of. She ran an environmental company called Save Our Skins for 5 years, which focused on ecological news, philanthropic work and the continuation of research to help endangered animals and ecosystems.
Liana presently plays Ania, a lead in Sky's TV series, "Britannia", and her passion for performance has fostered her desire to have a resounding voice for those without one. She is also a Reiki Master, writer and musician, who aims to use her gifts for the greater good, channeling her monetary energy into scenarios which benefit us all. She believes strongly that the invisible, spiritual aspects of our world are in staunch support of what is visible, and that currently, an important vibrational shift is occurring for humanity.
Liana is committed to her most valuable life role – that of helping to heal our beautiful planet, give woman a greater voice, and to encourage us all to nurture the very best versions of ourselves.
She believes, ultimately, in the power of the good.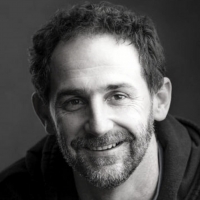 Darren Jew
Canon Master Photographer, Author, Publisher and 6 x Winner of the AIPP Australian Science, Environment and Nature Photographer of the Year Award, and Rainforest Rescue Ambassador
Darren was inspired to explore a career in nature photography by his father's travels in Antarctica, He now pursues a passion for capturing and sharing the wonder of the natural world.
After graduating from the Queensland College of Art, Darren first worked in commercial photography, before taking up a position as a photographer with the Queensland National Parks and Wildlife Service, where he worked for 8 years.
Moved on in 1994, Darren's work is now published widely in books, magazines and paper products. He's had the opportunity to photograph extensively across Australia and in Africa, Alaska, Patagonia and Antarctica and has introduced many people to the world's great wildlife and landscape destinations first hand, through small group photography tours, predominantly to Africa and Antarctica and the Pacific.
Stay in the loop
Sign up and we'll keep you posted with the latest news on Rainforest Rescue's work preserving a vast biodiversity of plants and wildlife in our rainforests.