VOICES FOR THE RAINFOREST
Together We Can Protect Rainforests Forever
Rainforests play a critical role in fighting climate change
30 percent of the world's CO2 emissions are stored in our rainforests. Raising awareness for the urgent need to protect rainforests, 18 global influencers share their stories and artworks on compostable BioPak Art Series cups.
Some contents or functionalities here are not available due to your cookie preferences!
This happens because the functionality/content marked as "Google Youtube" uses cookies that you choosed to keep disabled. In order to view this content or use this functionality, please enable cookies: click here to open your cookie preferences.
Explore the Campaign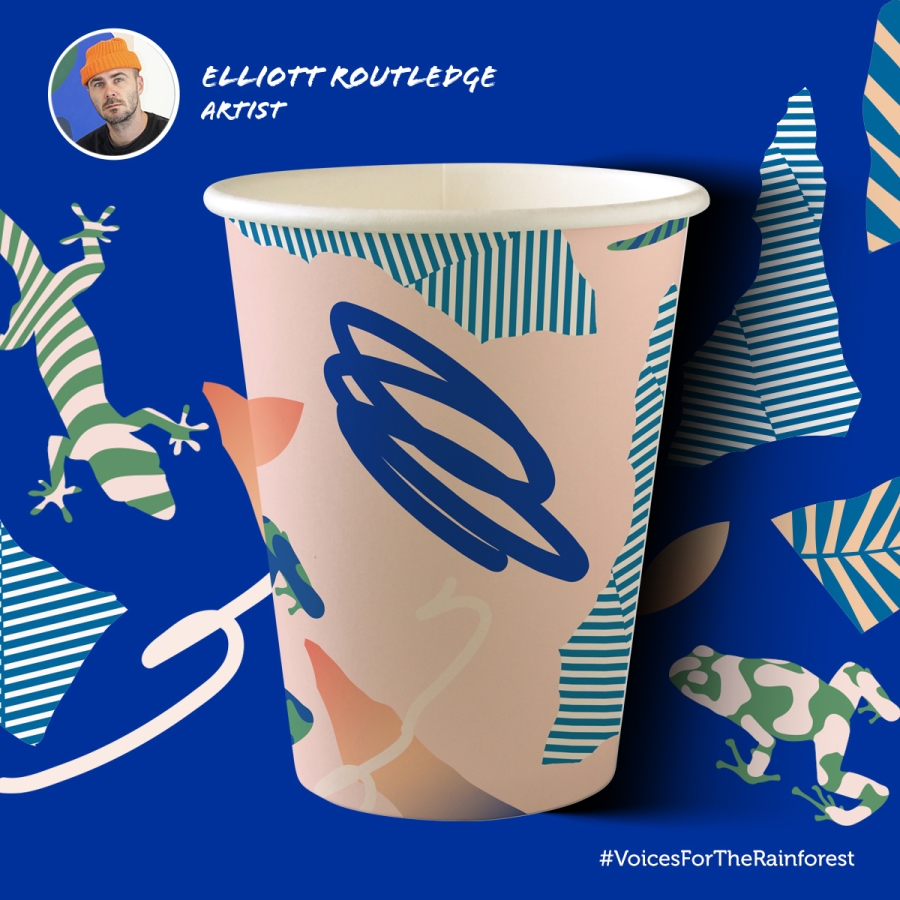 Elliott Routledge is an Australian based contemporary artist, working out of Sydney in a variety of fields and mediums.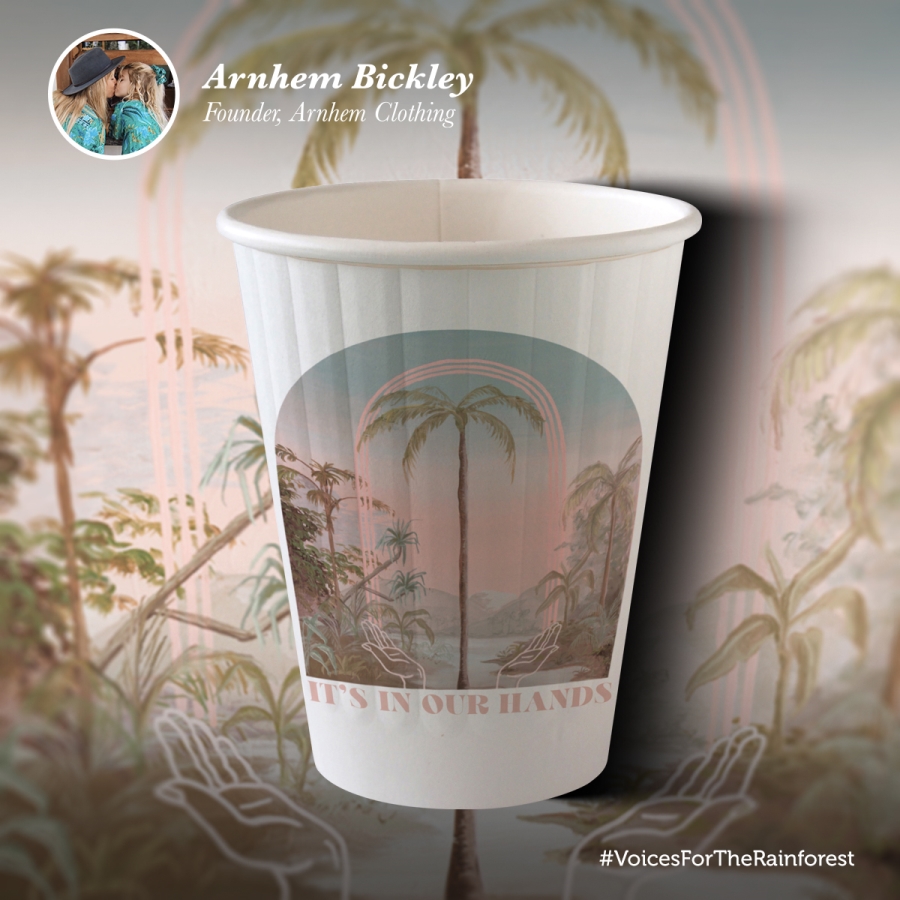 Arnhem Bickley is the founder of Arnhem Clothing, a sustainable clothing brand that is consciously crafted. 
Patty Mills is an Australian Professional NBA Champion, four-time Olympian & founder of Team Mills Foundation.

ABOUT RAINFOREST RESCUE
Rainforest Rescue is a not-for-profit organisation purchasing high conservation value rainforest at risk of development, rescuing these properties and protecting them, forever. They also deliver restoration work through tree planting, transforming degraded properties back into lush rainforest and thriving habitats. So far, 35 properties have been saved by Rainforest Rescue in the Daintree lowlands, where they remain forever protected and out-of-reach of threatening activities.

ABOUT BIOPAK
BioPak creates compostable packaging designed for a circular economy where there is no waste. It starts with responsibly sourced materials, continues with environmentally certified manufacturing processes, and ends with disposal options that see resources reused or regenerated. BioCups are made from plants, certified carbon-neutral and can be industrially composted where facilities exist.
Rainforest Rescue on Instagram