Meet our Board of Directors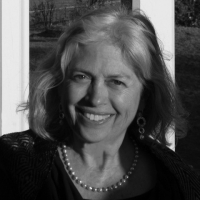 Madeleine Faught (MSocSc)
Chair, Director
Madeleine is a skilled social scientist and educator with a long history of securing enhanced outcomes in community, cultural, and environmental spheres. She has a professional arts background, has been an environmental campaigner, a community leader and promoter of community cohesion. She works in environmental consulting with a focus on linking social and ecological systems to improve conservation outcomes.
Madeleine has a management history in both institutional and project management within the Education, Environment and Arts sectors. With her partner Dr Robert Kooyman, she has been actively involved in rainforest conservation and native vegetation advocacy for over thirty-five years.
"A greater number of people worldwide are witnessing first hand, or are aware of, our challenged natural environments. Their active solution is positive change through hands on projects or supporting these projects. We are the earth's guardians and are intrinsically connected to its well being. We can protect the future!"

– Madeleine Faught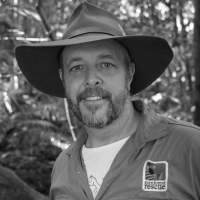 Branden Barber (BA, MFIA)
Secretary, Director, CEO
Branden Barber is a lifelong environmentalist. With a degree in Environmental Studies from UC Santa Cruz, he cut his teeth with Greenpeace International on the Rainbow Warrior and MV Greenpeace, and then ran the Victorian State Office for Greenpeace Australia in the 1990s.
Over the last 25 years he has worked in both the social profit and for-profit sectors, from start-ups to S&P 500 companies to NGO's, large and small. In the last decade, Branden has been involved with various environmental organisations as staff or as a consultant, served on the Leadership Teams at both Rainforest Action Network and Amazon Watch, and has sat on several boards – always with a focus on the environment. He's passionate about rainforests, is ardently committed to the natural world, stands for environmental justice and the rights of indigenous peoples for sovereignty and self-determination, and brings a wealth and breadth of experience to Rainforest Rescue as our CEO.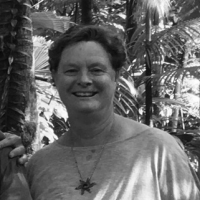 Leonie Gale
Director
After a successful career in residential interior design and management of top-end interior textile companies, Leonie turned her creative talents to making our world a more beautiful place to live by protecting and conserving the Australian environment.
Recently retired as the CEO of the Foundation for National Parks & Wildlife after 13 years buying and protecting our bush and wildlife, Leonie is giving her expertise in conservation and environmental philanthropy to aid Rainforest Rescue in protecting our rainforests forever.
"Most of our species live in rainforests and I want to ensure they are protected forever, for us and for future generations."

– Leonie Gale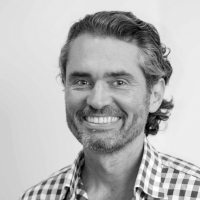 Karl Tischler
Director
Karl is an experienced designer, storyteller and presenter.
He is also the Founder and Managing Director of Marlin Communications—Australia's largest agency serving the for-purpose sector—and the instigator of the company's focus on ethical and sustainable business practises.
Karl is a passionate activist and alumni of the Australian Progress Fellowship; and he believes that organisations like Rainforest Rescue—and the for-purpose sector more generally—warrant and deserve the best of his efforts. His sole purpose is to ensure that his agency delivers the most effective creative to the most deserving sector, and it is this combination of enthusiasm, dedication and resolve that he wishes to bring to Rainforest Rescue.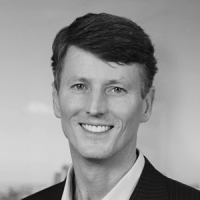 Frank Volckmar (BESC & MBA)
Co-Chair, Director
Frank started his working career as a consulting engineer and has since spent 25 years in various software sales, development, and marketing roles in Canada, US, UK and Australia.
He is currently active in executive, advisory and investor roles with innovative Australian start-ups through to listed leaders.  His experience includes Chief Operating Officer, Managing Director and Marketing Management roles for organisations including the Objective Corporation, Lexmark, ReadSoft and Citect.   He is driven by creating and working with high-performance teams, focused on delivering exceptional customer value and initially engaged Rainforest Rescue to bring greater meaning and purpose to employee engagement.  The team was inspired by the difference a focused team could make to the Daintree and many remain enthusiastic supporters of Rainforest Rescue today.
Outside of his corporate and entrepreneurial responsibilities, he is enthused by the opportunity to serve on the Rainforest Rescue Board, as he has a long-held commitment to preserving the environment, and is particularly interested in protecting the rainforest around the Daintree.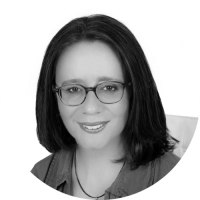 Rachel White, B (Bus), CA
Director
As a recognised CFO & executive leader in the commercial sector, Rachel brings a combination of strategic thinking, relationship building, financial stewardship, leadership and operational effectiveness to Rainforest Rescue, built on a solid foundation of governance skills & ethos. Rachel is passionate about rainforest preservation and is excited to be applying skills acquired in the commercial sector to the preservation of the Daintree.
Stay in the loop
Head over to Rainforest Rescue's News page for the latest updates on our work preserving a vast biodiversity of plants and wildlife in our rainforests. Make sure you're subscribed to our quarterly eNews to receive updates direct to your inbox!