YOU CAN HELP PROTECT RAINFORESTS
FOREVER AND EVERYDAY
Become a Rainforest Guardian Today
And make saving Rainforests part of your day-to-day life. Together, we can Protect Rainforests Forever.
The Daintree is Australia's largest and most biodiverse rainforest, and it's existed far longer than any other rainforest on the planet. Continuously evolving and growing, living and breathing for over 180 million years, the Daintree is a unique and remarkable wonder.
Many rare and threatened species call the Daintree home – like the Southern Cassowary. This remarkable, large flightless bird is a 'keystone species' and helps maintain the balance and diversity of its rainforest home through its role as a seed disperser.
Tree kangaroos, spotted-tail quolls, wompoo pigeons, and musky rat-kangaroos all thrive in this one-of-a-kind ecosystem.
This tropical rainforest ecosystem is one of the most complex on earth.
The Daintree is home to 30% of Australia's frog, reptile, and marsupial species, 65% of the country's bat and butterfly species, 18% of all bird species, and 12,000 insect species!
We need your help to protect these animals by protecting the Daintree, now and for generations to come. We can do this together.

Do you want free environmental documentaries and more?
Become a Rainforest Guardian and receive a free 60-day trial to streaming service, thanks to our partners at Films for Change.
Sign up for monthly giving today to receive your free access to an expansive library of environmental and social films and documentaries.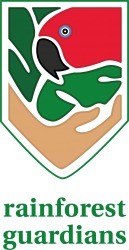 JOIN THE MOVEMENT
Your ongoing support allows us to purchase and protect high conservation value rainforest and to preserve its essential biodiversity — to protect forever this unique habitat that so many of Australia's unique flora and fauna need to survive. Your Rainforest Guardianship also helps us to re-establish rainforest through restoration planting and maintenance.
Being a 'Rainforest Guardian' is more than being part of a community of people who care about the rainforest: it's a commitment to Protecting Rainforests Forever! At Rainforest Rescue we take this commitment very seriously as it enables our work and the ongoing protection and restoration of the world's most ancient rainforest.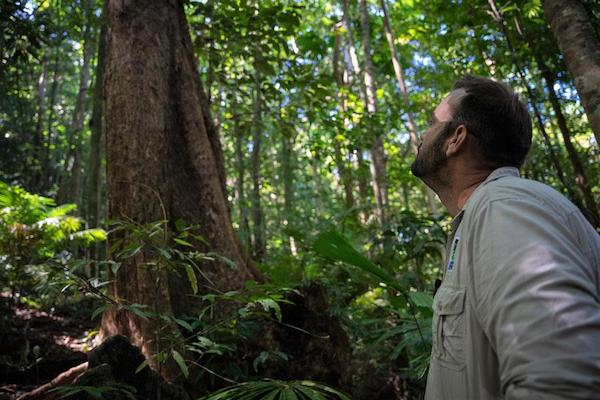 RESCUE RAINFOREST
Together, we rescue and protect forever these blocks of thoughtlessly subdivided rainforest, increasing the footprint of protected areas like our growing Wildlife Corridors and the National Park, allowing the native fauna and flora to thrive … forever.
Since 1999, through the support of people that truly care about Nature, people like you, 40 properties have been rescued from destructive development. And through partnerships, we help guide rescues for larger parcels that we would not otherwise be able to purchase. In these ways we are growing the protected areas of the Daintree so that future generations can be inspired by its incredible beauty and biodiversity.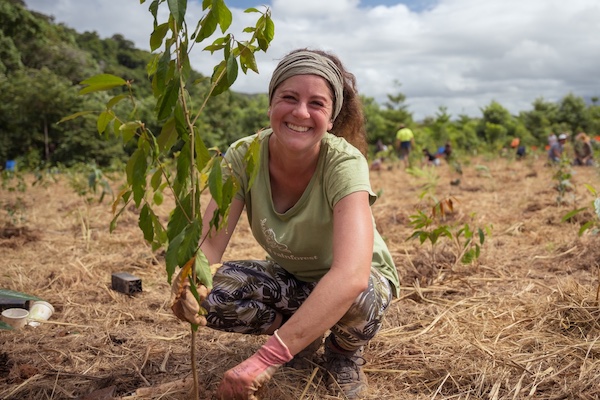 RESTORE RAINFOREST
Since our inception, thanks to supporters like you, we have planted almost 300,000 trees in Australian rainforests, as well as 33,000 rainforest trees overseas. We've shown that it's possible to restore ex-agricultural land and rainforest that was displaced for development, recreating habitat that rare and threatened species rely upon for survival.
We are dramatically increasing our tree production capacity and building a new Daintree Rainforest Nursery, enabling large-scale restoration projects never before realised in the Daintree. Through partnerships with organisations, Traditional Owners and landowners, we are projecting the production and planting of over a million trees in the next ten years.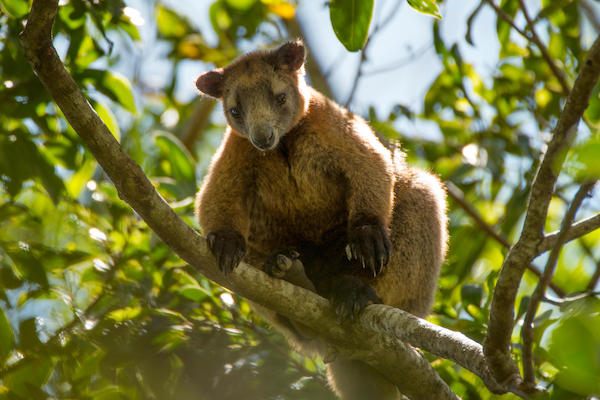 PROTECT WILDLIFE
Disturbance and destruction of the rainforest environment caused by development, clearing, and introduced species places stress on rainforest ecosystems and undermines their delicate balance. The result is that an increasing number of rainforest communities, plants, and wildlife species are being listed as threatened, endangered, or critically endangered.
After rescuing these unique rainforest properties, Rainforest Rescue protects and conserves rainforest biodiversity by applying for Nature Refuge classification — this protects the precious flora and fauna by law, forever. We've transitioned 20 properties to Nature Refuges – securing forever protection that is inviolable and attached to title.
IT'S OUR NATURE TO PROTECT
Join a movement of passionate supporters committed to the protection of the Daintree — together we can make an impact!
For as little as a dollar a day, you can help save your piece of the rainforest. Your first gift will be deducted from your nominated credit card or bank account and every month thereafter.
We can't wait to welcome you to your community and share your impact as a Rainforest Guardian. Together we are protecting rainforests forever!