The Future is in Good Hands
The Future is in Good Hands – #NextGenRainforestRescuers
For those of you who follow us on social media, you may have met some of these little legends already… but we're so impressed by their efforts we couldn't help but feature them in a blog as well!
#NextGenRainforestRescuers is a hashtag we use to shine the spotlight on little kids making a big difference – below is a brief rundown on a few of the superstars who've contacted us recently to tell us about their efforts to help Protect Rainforests Forever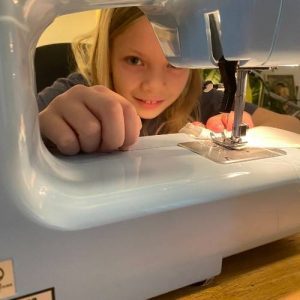 Laney
Laney is 10 years old and lives in USA, she's also a Girl Scout. When Laney learnt about the palm oil in Girl Scout cookies, she decided not to sell them this year, and instead decided to make and sell reusable produce bags to raise the funds required for the activities the troop puts together. Laney had so many requests for bags that she quickly raised what she needed for her Girl Scout troop and decided to give all additional proceeds to Rainforest Rescue.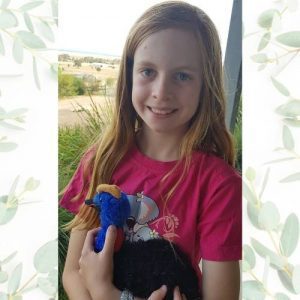 Tilly
When Tilly was in the Daintree a few years back, she got a plush toy Cassowary that she named 'Lily'. Tilly has since made two donations to help protect and expand cassowary habitat because, in Tilly's own words, "Cassowaries are important to keep the rainforest alive."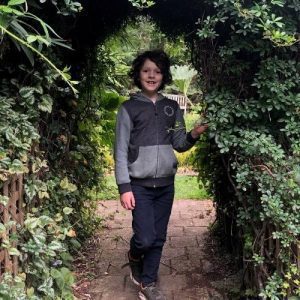 Daniel
Last year, when Daniel was in year 2, he did a school project on Cassowaries. This year, he decided to save up some money so he could make a donation to help protect the cassowaries habitat.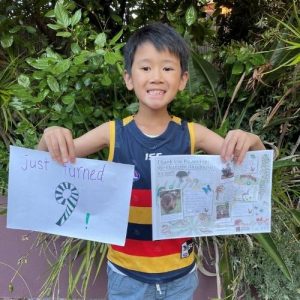 Jonathan
Jonathan recently turned 9 and decided to donate $50 out of his birthday money to Rainforest Rescue. Jonathan's mother told us that Jonathan chose to donate to us "because he is quite climate-aware and wants to protect the rainforests, which in turn protects us from global warming". Such a generous young man to donate part of his birthday gift.
Amber
This little lady is making some positive changes in her local community, and inspiring her little sister, Penny, to follow in her footsteps! Like Amber says: "You don't need to be a grown-up to make a difference, and you're unique and special the way you are". Click here to watch the video on our Facebook page – as you know, we're a little bit tree & cassowary obsessed, so our favourite part is around the 4min 45second mark. Amber will also be raising awareness about Cassowaries and Rainforest Rescue at an upcoming Family Fun Day on Sat 24 April 2021 at a park in her local community in collaboration with her local council.
---
Want more good Rainforest news in your life?
Subscribe to our eNews  | Follow us on Instagram  |  Like us on Facebook  | Subscribe to our YouTube channel
Help Protect Rainforests Forever
Donate to Protect Rainforests Forever  |  Become a Rainforest Guardian for as little as $2 a month  |  Partnership Options