You did it! Lot 36 Cape Tribulation Rd is safe!
It's official: Lot 36 Cape Tribulation Rd is safe from development.
Because of you–and the many people like you who support Rainforest Rescue–we are able to further extend the Cape Kimberley Wildlife Corridor with a new property rescue:
Lot 36 Cape Tribulation Rd.
And we can do this without asking for your help – this time.
Purchasable habitat outside of the National Park is increasingly rare and hard to find. Connecting properties to fill out wildlife corridors is one strategy that has great conservation outcomes for Nature.
When we can find rainforest that performs well on our Score Card, has good connectivity to the National Park, has significant biodiversity, and rare and threatened species of flora…we buy it!
And then we protect it forever.
Because of you and supporters like you who helped rescue Lot 18 Cape Kimberley Rd, and because of the Rainforest Rescuers who contribute when they can, we can make these great rescues.
Lot 18 was a rare find–that special almost 9Ha block of intact rainforest bordered on two sides by National Park–and together we saved it. Thank you!
And the appeal for Lot 18 was so successful we had surplus funds, and now we're putting them to best use: we're buying back Lot 36 Cape Tribulation Rd and extending the Cape Kimberley Wildlife Corridor.
And we can do this without asking for your help – this time. Think of it as a return on your investment – a natural dividend.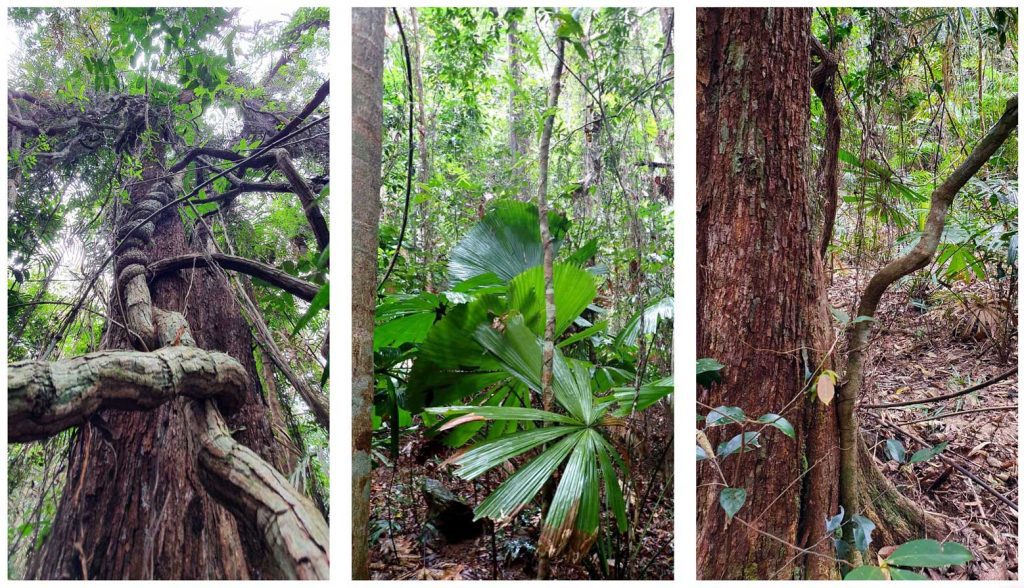 Together we are Protecting Rainforests Forever.
This rainforest parcel will become part of the Rainforest Rescue Cape Kimberley Wildlife Corridor, adding another important block to the 14 properties we've rescued that make up this corridor and helping reduce the risk of further development in this area.
This provides increased essential connectivity, protecting and sustaining the many rare and threatened species of the Daintree. Animals like the Spotted-Tail Quoll, Lumholtz Tree-Kangaroo, and the iconic Southern Cassowary, all benefit.
PROPERTY SURVEY FROM ECOLOGICAL ADVISOR ALLEN SHEATHER
On Tuesday 10th August Barb and I visited Lot 36 Cape Tribulation Road. The property is near the northern end of the last service road before the Cape Kimberley Road turns off.
This 1-hectare property has a narrow frontage expanding outwards at the back of the property where it shares a 100+ meter boundary with the National Park/WHA. The front of the property is slightly sloping but this increases as you head towards the rear of the property.
The topography makes this property relatively easy to settle if a property owner wished to do so. This property is not subject to development restrictions that occur in parts of the Cow bay area.
The forest on the property would be best described as recovering complex mesophyll vine forest on foothills and hill slopes. The front portion of the property has a scattering of large wattles, particularly Acacia celsa , which is evidence of past disturbance. While some would have been caused by logging in the 50s and 60s and perhaps compounded by road building in the 80s it may have also been affected by Cyclone Rona in the 90s.
The wide range of rainforest species of varying ages suggests that it has the components needed to recover over time.
We did not find any weed issues or areas that would need repairs or restoration.
The rear of Lot 36 has very good connectivity with the National Park at the rear and across Cape Tribulation road at the front is The Swamp Forest Nature Refuge which connects to the National Park section of the Daintree River delta giving this property excellent connectivity qualities.
Rescuing this property brings to 14 the list of properties that form the Cape Kimberley Wildlife Corridor. 
—
THIS IS THE RESULT OF YOUR SUPPORT
Because of you, Rainforest Rescue is in great shape and we're increasing our rescue program, our tree production to support more restoration and more Daintree rainforest is being protected and restored.
Thank you for being part of Rainforest Rescue and thank you for putting your trust in us.
Together we are protecting some of the most unique ecologies on the planet, in the Daintree.
THANK YOU!
This now makes 37 protected properties in the Daintree – And more to come.
In the meantime, know that we are deeply grateful to be able to do this work together – we couldn't do it without you.
For the rainforest,
The Team at Rainforest Rescue
(Below are most of us – from Left: Lisa, Marine, Kristin, César, Branden, Emily, Marty, Silvia, and Rachel..that's Dylan and Celeste in the midst…and down the front, Justin. Missing MaryBeth and Caroline.)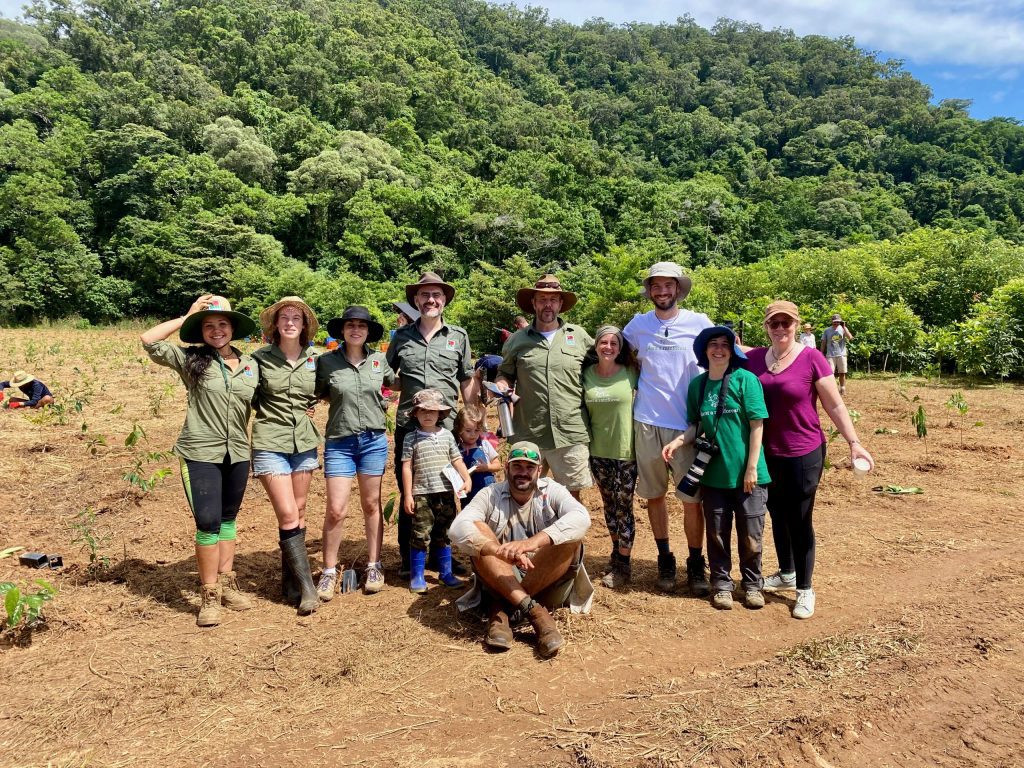 This is how WE are Protecting Rainforests Forever, together.
---
Want more good Rainforest news in your life?
Subscribe to our eNews  | Follow us on Instagram  |  Like us on Facebook  | Subscribe to our YouTube channel
Help Protect Rainforests Forever
Donate to Protect Rainforests Forever  |  Become a Rainforest Guardian for as little as $2 a month  |  Partnership Options