THANK YOU FOR PROTECTING LOT 18 FOREVER
At Rainforest Rescue it's not often that a single property comes up that leaves all of us speechless…
… yet Lot 18 Cape Kimberley Road is such a property and because of your support, it will now be protected forever.
Some contents or functionalities here are not available due to your cookie preferences!
This happens because the functionality/content marked as "Google Youtube" uses cookies that you choosed to keep disabled. In order to view this content or use this functionality, please enable cookies: click here to open your cookie preferences.
The Web of Life is STRONG here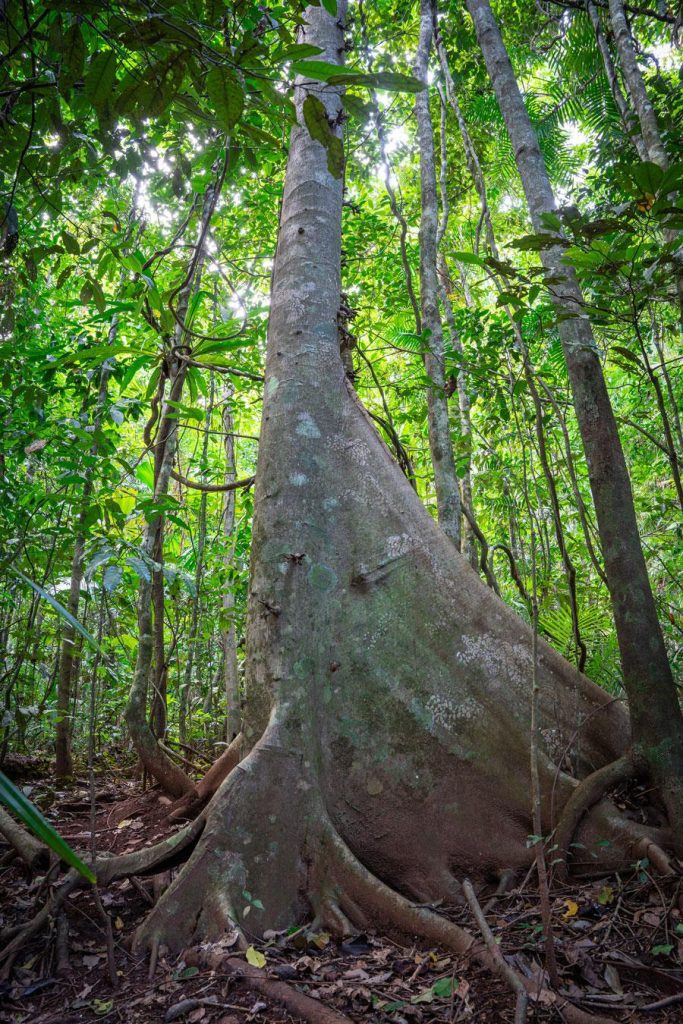 This was a rare opportunity to help us buy, rescue, and protect this amazing property – and you delivered!
The total property price was $200,000 for almost 9 hectares – $22,000/hectare – a bargain for such an intact and pristine rainforest. And yet this is more than we'd ever tried to raise for a single property.
While in the past we might have borrowed money, as we did for Lot 46, we knew we could do this without borrowing – but we needed your help.
We worked for over a year to secure this rescue and, after a false start where our asking price offer was refused and then a call for offers was made, we were successful.
Our initial offer of $200,000 was accepted, we signed a contract and made a deposit. Things have moved very fast – they had to – and then we put the call out to you – our valued supporters.
We were committed to saving Lot 18 Cape Kimberley Road and as per our mission, no other alternative was acceptable. We did this knowing were not alone – that generous supporters like yourself had our back.
Together we are Protecting Rainforests Forever.
YOU make the difference between development and thriving, protected rainforest.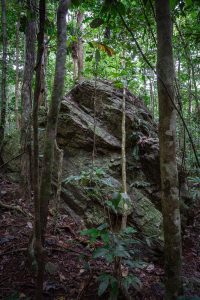 Lot 18 Cape Kimberley Road—the name belies the true majesty of what this area of pristine rainforest represents—is almost 9 hectares of mature Spur Mahogany and Mossman Mahogany, as well as several Silky Oak species including Fishtail Silky Oak, Briar Silky Oak, Cream Silky Oak, and Red Tulip Oak. And so much more!
It provides a rich and vibrant habitat that supports our beloved and endangered Cassowaries, the wonderful Bennett's tree kangaroos, tiny jumping spiders, and large-shelled snails… the list is significant as is this crucial habitat.
Our Ecological Advisor, Allen Sheather, noted the property's significant conservation value. "Lot 18 borders the National Park and World Heritage Area on three sides and its western boundary is against a lot that is also as undisturbed."
Allen noted that the species present, "exemplifies established, mature rainforest— it is missing any weed incursions and has a very high, intact canopy populated by many large buttress rooted trees and not so many mid-canopy species that can often be seen even in good rainforest that has endured severe weather events."
And it is beautiful.
The vegetation found on Lot 18 is Complex Mesophyll Vine Forest on foothills and appears to be a very good example of such. It is completely undisturbed right up to every boundary and beyond.

– Allen Sheather, Ecological Advisor for Rainforest Rescue
"We travelled a canopy shaded meandering dirt road several kilometres to our destination – Lot 18. Hiking uphill into this old growth rainforest property, we stopped, stood quietly, perfectly still. All eight of us. Our surroundings also perfectly silent. The absence of human voices rapidly became a gift when the canopy above us came alive; sudden gusts of wind rousing a wild dance of foliage. This wind dance captivated our attention; then just as suddenly departed, taking its sounds and movements with it. A reward for our silence. Feeling more a part of our surroundings, but also less significant, our silence continued. Various soft 'stop and go' rustlings could be heard all around as creatures moved through the leaf litter; cautious of our presence.

Soon our silence was further rewarded by a melodic call of a wompoo pigeon, followed by a paradise rifle bird announcing its territory, or attempting to attract a mate. We collectively breathed in, the air sweet with the smell of plant life recently rinsed by monsoon rain. We felt appreciative, fulfilled. We had shared a special moment that could not have been orchestrated. It just needed 'to be'. The rainforest offers so many of these special moments to anyone who takes the time to truly listen, and see."

– Madeleine Faught | Chair, Director
It is a sublime expression of Nature at its most beautiful and mere words to describe it do not do it justice; the sights of untouched rainforest, the sounds of silence punctuated by occasional bird calls, the humid richness, calm and sense of serene one-ness with Nature.
It is intoxicating—and I wish I could take you there.
There are times where one connects so deeply with nature and a single property such as this, that to protect it forever is not just an opportunity, but a duty—a duty borne out of the love and admiration for an untouched part of paradise, and because someone must do it.
We knew the only way we would be successful to rescue this very beautiful, very whole, and very worthy parcel of rainforest is together – and you really stepped up.
Together, we have rescued this outstanding rainforest property. Together, we can Protect Rainforests Forever.
Some contents or functionalities here are not available due to your cookie preferences!
This happens because the functionality/content marked as "Google Youtube" uses cookies that you choosed to keep disabled. In order to view this content or use this functionality, please enable cookies: click here to open your cookie preferences.
Lot 18 – It's Our Nature To Protect
Stay in the loop
Head over to Rainforest Rescue's News page for the latest updates on our work preserving a vast biodiversity of plants and wildlife in our rainforests. Make sure you're subscribed to our quarterly eNews to receive updates direct to your inbox!