You did it! Lot 18 Cape Kimberley Road is safe!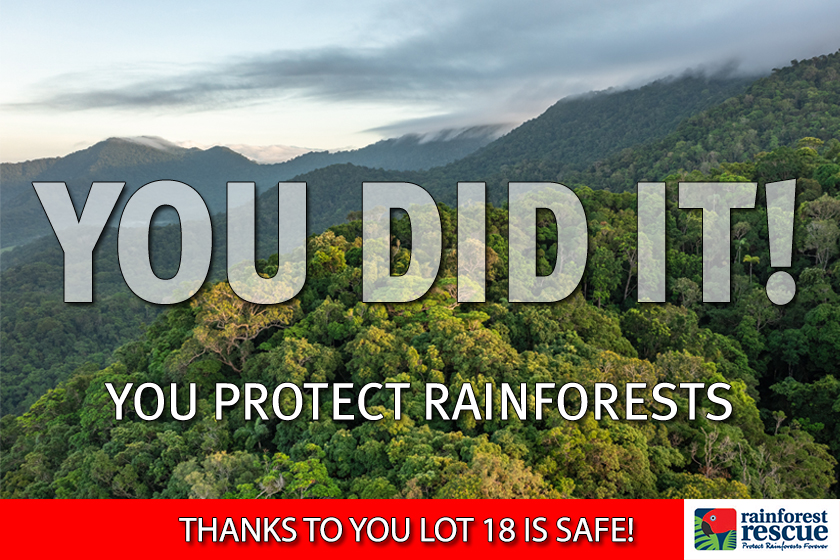 It's official: Lot 18 Cape Kimberley Road is safe from development.
YOU DID IT!
Thanks to you, our community of Rainforest Rescuers & Rainforest Guardians who believe in the importance of nature over development, this beautiful rainforest property will be protected from development and will continue to provide essential habitat for the many local endemic and endangered species, like the Southern Cassowary.
Together we are Protecting Rainforests Forever!
Some contents or functionalities here are not available due to your cookie preferences!
This happens because the functionality/content marked as "Google Youtube" uses cookies that you choosed to keep disabled. In order to view this content or use this functionality, please enable cookies: click here to open your cookie preferences.
Lot 18 Cape Kimberley Road – AT RAINFOREST RESCUE IT'S NOT OFTEN THAT A SINGLE PROPERTY COMES UP THAT LEAVES ALL OF US SPEECHLESS, YET LOT 18 CAPE KIMBERLEY ROAD IS SUCH A PROPERTY. BECAUSE OF YOUR SUPPORT, IT WILL NOW BE PROTECTED FOREVER.
We worked for over a year to secure this rescue and, after a false start where our asking price offer was refused and then a call for offers was made, we were successful.
We were committed to saving Lot 18 Cape Kimberley Road and as per our mission, no other alternative was acceptable. We did this knowing were not alone – that generous supporters like yourself had our back.
And you did it!
We can't thank you enough for your ongoing support and belief in the work of Rainforest Rescue. Our 35th rescue in the Daintree World Heritage Area is only possible because people like you care enough to make a difference.
THANK YOU!
This is now 36 properties in the Daintree – and you can add Lot 83 Cape Tribulation Rd to that list as well, thanks to our partnership with Queensland Trust for Nature. AND – more good news to come!
In the meantime, know that we are deeply grateful to be able to do this work together – we couldn't do it without you.
For the rainforest,
The Team at Rainforest Rescue
(Below are some of us – from Left: Lisa, Marine, Kristin, César, Branden, Emily, Marty, Silvia and Rachel..that's Dylan and Celeste in the midst…and down front, Justin.)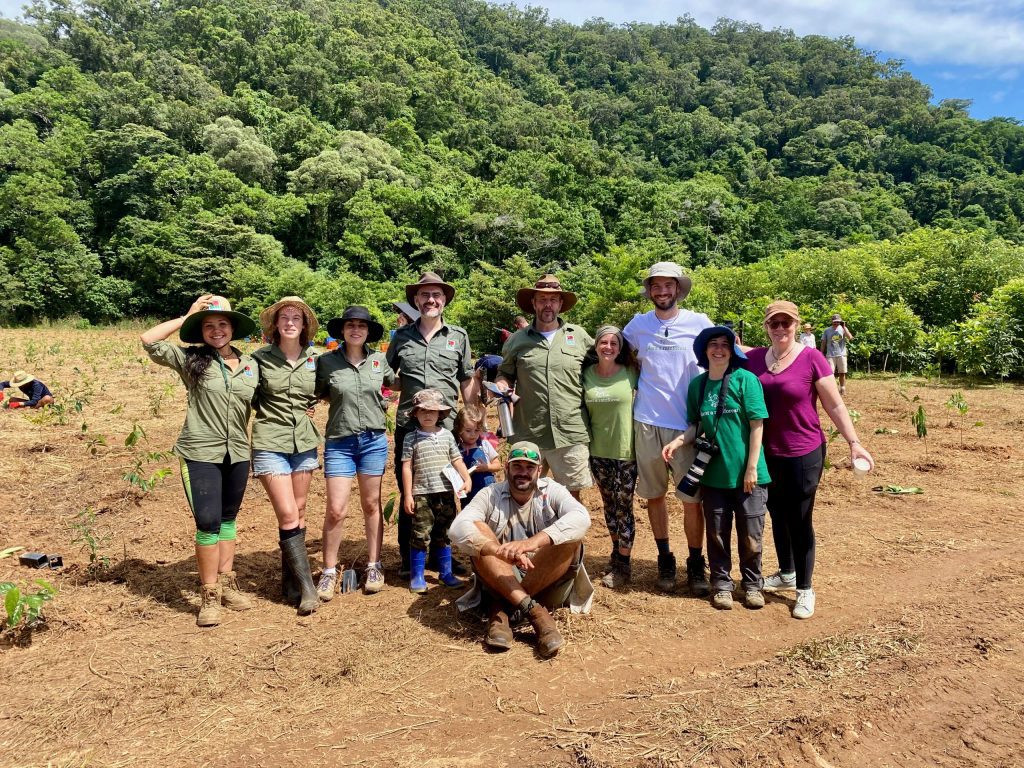 ---
Want more good Rainforest news in your life?
Subscribe to our eNews  | Follow us on Instagram  |  Like us on Facebook  | Subscribe to our YouTube channel
Help Protect Rainforests Forever
Donate to Protect Rainforests Forever  |  Become a Rainforest Guardian for as little as $2 a month  |  Partnership Options