Take a Visual Rainforest Journey
'Rainforest Journey' – a film by Martin Stringer – takes you on a visual journey into the Daintree Rainforest, Australia's largest and most biodiverse and the world's longest continuously living and evolving rainforest.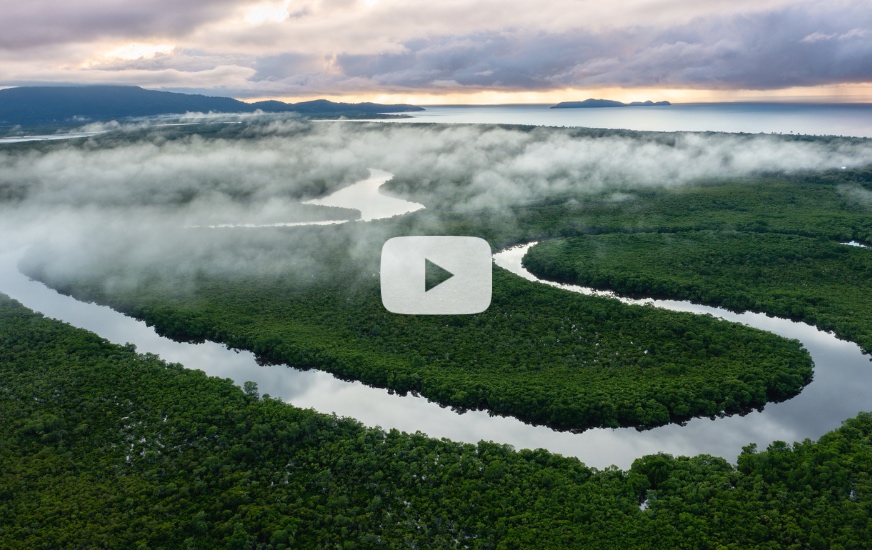 Having been selected by Port Shorts Film Festival, the film is primarily focused around Lot 18 Cape Kimberley, a pristine rainforest block that Rainforest Rescue and its supporters protected forever last year in 2021.
The video was instrumental in the campaign for Lot 18 and has been re-edited and extended with more aerial footage filmed this year.
As a short film, this aerial footage and the great work that Rainforest Rescue is achieving have now been showcased to lovers of short films.
Martin Stringer
Thanks to the well-developed rainforest understory, Martin could fly his drone within the rainforest canopy and capture the rainforest between 10 and 20 meters above the ground and get to see closeups of epiphytes and the canopy which we don't usually get to see. Martin visited this beautiful rainforest over 20 times to capture it in different conditions and ever-changing light.
'Rainforest Journey' premiered in Port Douglas last Saturday, October 15 in the beautiful outdoor cinema with the ocean and Daintree Rainforest in the background.
The night was a great success, the crowd loved your film
Alison George, Port Shorts Film Festival Director
It was Port Shorts biggest year yet and a record-breaking number of almost 700 folks attended.
You can now see Rainforest Journey on our YouTube page … this was part of The Port Shorts Virtual Film Festival which was only online until October 23rd.
---
Want more good Rainforest news in your life?
Subscribe to our eNews  | Follow us on Instagram  |  Like us on Facebook  | Subscribe to our YouTube channel
Help Protect Rainforests Forever
Donate to Protect Rainforests Forever  |  Become a Rainforest Guardian for as little as $2 a month  |  Partnership Options