Become a Rainforest Guardian
You know that song, "From Little Things Big Things Grow"? … It's true
Your monthly contribution to Rainforest Rescue goes a long way towards Protecting Rainforests Forever… and it's tax-deductible!
At Rainforest Rescue we know the value of planting seeds. And we know that those "little things" produce powerful conservation results that will last long after we're gone.
Our Native Seed Nursery in the Daintree produces over 20,000 Daintree-propagated trees and plants every year, all grown from the tiniest of seeds, and we put them back into the ground so they can grow… And grow they do!
In fact, Rainforest Rescue has planted over 276,000 trees in Australian Rainforests and 33,000 overseas. We've rescued 34 properties in Australia, 33 of those in the profoundly biodiverse and ecologically essential Daintree Rainforest.
Our Rainforest Guardian programme keeps us going strong so we can keep producing solid conservation outcomes. Becoming a Rainforest Guardian is an effective and simple way for you to support our mission and to make saving rainforests a regular activity!
Become a Rainforest Guardian and help us:
Make long-term commitments to protecting rainforests in Australia and overseas
Provide continuity for our conservation commitments and research programs.
Reduce administration costs so more funds go to protecting rainforests.
Ensure the long-term viability of our environmental outcomes.
Allow us to budget and prepare for new opportunities to save endangered rainforests.
Spread your donation over time while significantly contributing to rainforest protection.
BECOME A RAINFOREST GUARDIAN TODAY
For as little as $1 a day or $30 a month you can become a Rainforest Guardian and help save your  piece of the rainforest today!
JOIN NOW!
Your monthly donation will be deducted from your nominated credit card or bank account on the 1st of every month (or closest business day).
Become a Rainforest Guardian, Save Rainforests Forever … Thank you!
Join our growing ranks of Rainforest Guardians, people of all ages committed to a regular monthly donation that guarantees Rainforest Rescue can plan to protect and preserve fragile environments. We keep all Guardians informed of our activities on a monthly basis. All donations to Rainforest Rescue are tax deductible.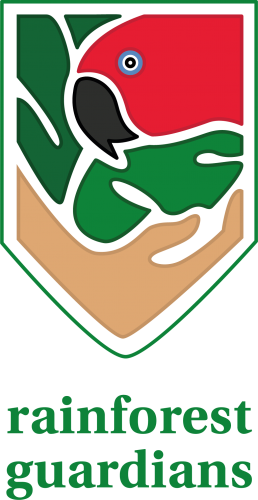 Stay in the loop
Sign up and we'll keep you posted with the latest news on Rainforest Rescue's work preserving a vast biodiversity of plants and wildlife in our rainforests.