Celebrating Emily's Environmental Achievement Award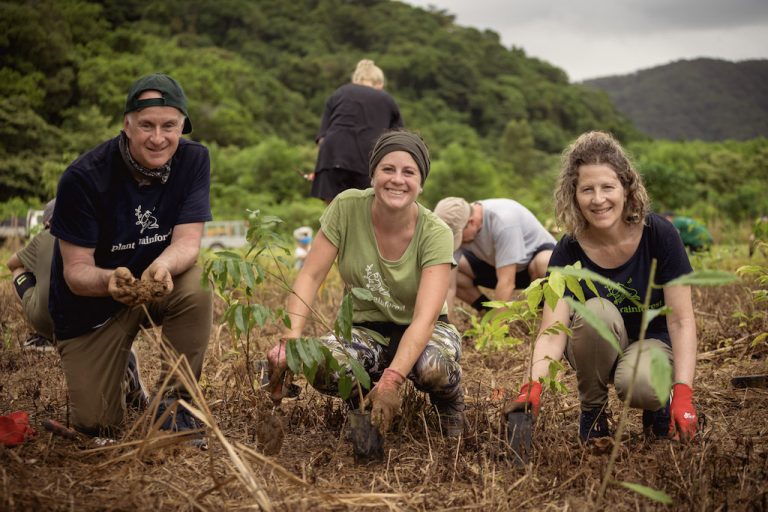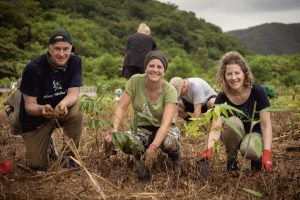 Emily (center) with her parents who traveled from the UK to Far North Queensland in 2022 to attend our Annual Community Tree Planting Day (© Silvia Di Domenicantonio)
If you've ever been to a Rainforest Rescue Tree Planting Day, you've probably met Emily… Emily started with Rainforest Rescue in 2017, and while her schedule doesn't allow for her to work with us much anymore, Emily is very much still part of the RR Family – she is an avid supporter and ambassador for the organisation, and you'll likely bump into her at our events in Far North Queensland as she attends most of them.
The first thing you notice about Emily is her big, beautiful smile and once you start speaking with her you very quickly realise she is particularly passionate about our natural environment, specifically the Daintree area and its unique biodiversity, despite being an 'import' from the UK.
In January 2020, after successfully passing her citizenship test, Emily was very excited to attend her citizenship ceremony to celebrate being an official Australian. Fast forward 3 years and Emily has been awarded the Environmental Achievement Award at the Douglas Shire Council's Australia Day awards ceremony!
The Environmental Achievement Award recognises members of the community of any age making significant and lasting contributions to the environment – and Emily certainly meets the criteria. Not only has Emily been involved with Rainforest Rescue for 6+ years, she regularly attends Beach Clean Up days in her local area run by various organisations, regularly makes a point of picking up rubbish when out and about, and makes conscious decisions in her daily life to minimise her impact on the planet and use her consumer power for good.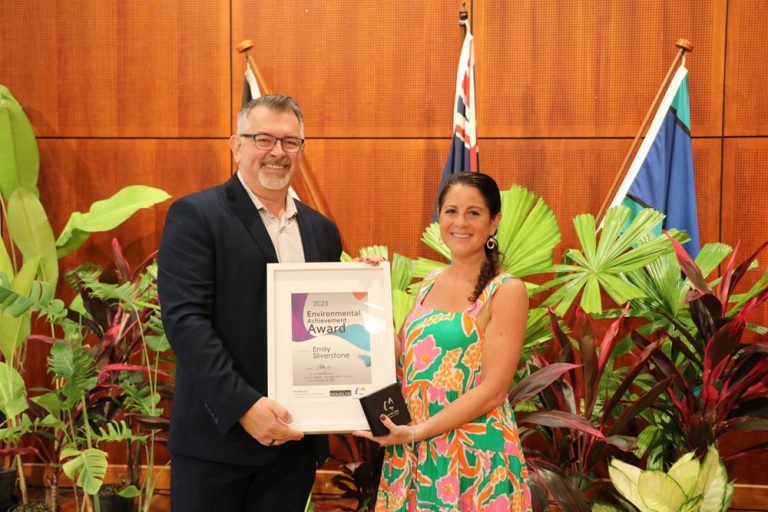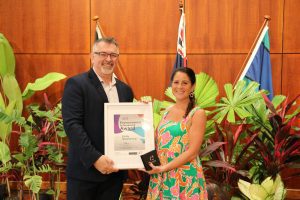 Douglas Shire Council Mayor Michael Kerr and Environmental Achievement Award winner Emily Silverstone (© Cairns Local News)
"It's nice to know what I'm doing is making an impact, it's really heartwarming to be recognised for my effort. I'm hoping receiving this award will encourage others to make a difference, it goes a long way if everybody did something small for our planet. You don't need a lot of time, or a particular skill, you can make a small change in your garden or by picking up rubbish you might see at the beach."

– Emily Silverstone
We couldn't be prouder of Emily, a well-deserved award for an incredible Rainforest Rescuer who is constantly striving to tread lightly on our planet and do all she can to assist Nature. CONGRATULATIONS, EMILY!
Keen to know more or learn about the other 2023 award recipients? Check out the related articles in Newsport and/or Cairns Local News
Haven't met Emily yet? Emily will be attending the Clean Up Australia Day event at Four Mile Beach on 05 March 2023 – if you'd like to get involved, you can collect bags from The Daintree Shop. You'll also find her at our 2023 Annual Community Tree Planting Day on Saturday 06 May, so come along and get your hands dirty with us while we transform a former cane field into rainforest.
---
Want more good Rainforest news in your life?
Subscribe to our eNews  | Follow us on Instagram  |  Like us on Facebook  | Subscribe to our YouTube channel
Help Protect Rainforests Forever
Donate to Protect Rainforests Forever  |  Become a Rainforest Guardian  |  Partnership Options