Welcome Tate Brammer
Please welcome Tate Brammer to the Rainforest Rescue team! As our new General Manager Finance & Operations, Tate is a passionate, inquisitive and driven leader who cares deeply about nature and the environment.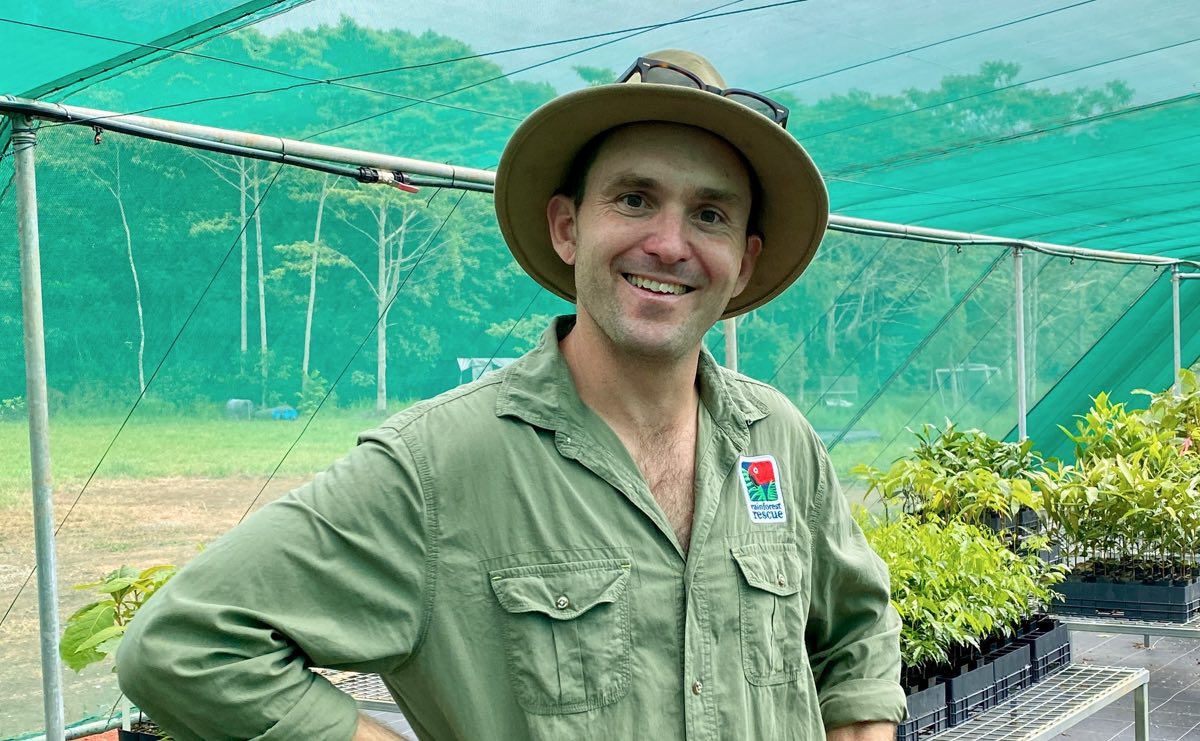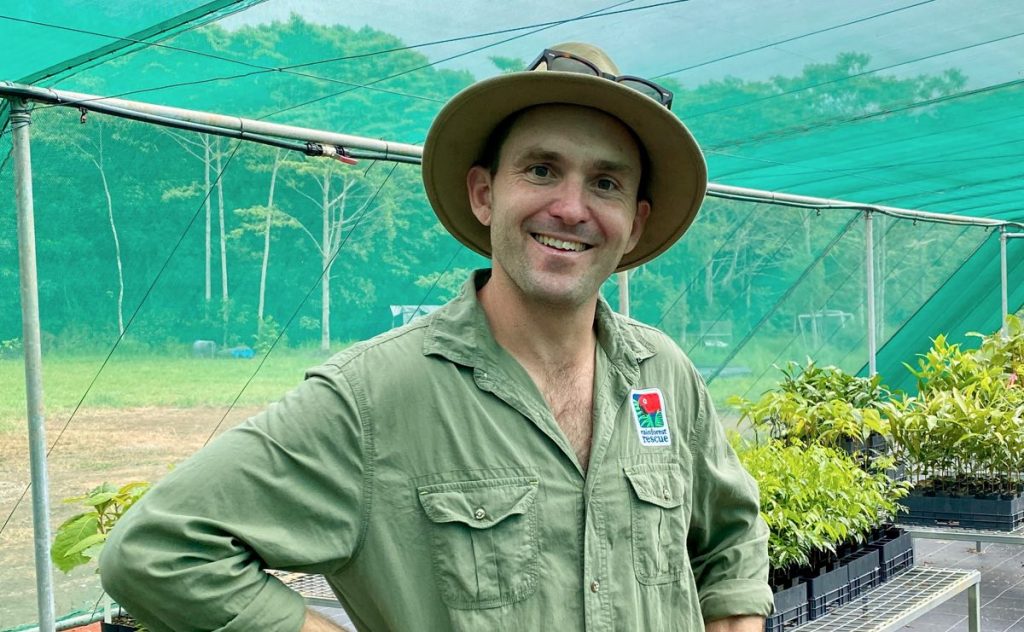 What brought you to Rainforest Rescue?
I have a strong connection with nature and really want to be working with a company making a positive change. Rainforest Rescue was a perfect fit with amazing and dedicated people with similar values to me. I love my job!
Why the not-for-profit sector?
I was working in the private industry for about 15 years and was looking to change to a job that had more purpose. The non-for-profit sector found me in a way through connections when I was studying my masters at uni.  Whether non-for-profit or private industry the main aim is to make an impact and change our economy so that the real value of our rich and rare biodiversity is considered with business and societal decisions.
What is most interesting or compelling about the Daintree and our work here?
The Daintree is the oldest continuous living rainforest on earth and the largest rainforest in Australia! It is irreplaceable and a small area in comparison to Australia's large land mass. The Daintree also feeds and works in harmony with the Great Barrier Reef. What more can I say, this amazingly diverse and rich ecosystems must be protected and regenerated.
What is your favourite aspect of working as our General Manager?
I really enjoy working with the Rainforest Rescue team, the people in the organisation are all amazing, capable, open, and really care about what we are doing. I also love bringing a business mindset to the operations to increase efficiencies and ensure the business is sustainable for another 25 years!
What are the greatest challenges you face in your job?
Largest challenges in my work are with regards to people management (which is also one of my favourite aspects of the job!). Other challenges are around always ensuring we are spending our supporter's money in the most economical and effective manner possible to make the greatest impact we can.
Tell us about your best day so far at RR …
Best day so far was the annual tree planting day in May 2023, this was such a special day to be a part of. The team including MaryBeth, Marine and Justin and all the other staff did an amazing job organising the day. We managed to plant around 3,300 trees with an amazing group of volunteers, business partners and staff. Interacting with all the people on the day was refreshing and thought provoking.
What do you hope to bring to the organisation?
Financial and operational structure, improved resource planning, business efficiencies, innovative systems and processes and a few laughs along the way.
What do you love about working for Rainforest Rescue?
I love the team, the volunteers and business partners. I love that we are planting trees to improve habitat and sequester carbon. I love that we are sticking up for the plants, animals, and other living things. I love that I can talk to my wife and my four-year-old son Théo about sustainability and solutions to the big environmental problems we are facing. There are big opportunities!
———————
Thanks for taking the time to talk to us, Tate, so happy you're part of the team.
---
Want more good Rainforest news in your life?
Subscribe to our eNews  | Follow us on Instagram  |  Like us on Facebook  | Subscribe to our YouTube channel
Help Protect Rainforests Forever
Donate to Protect Rainforests Forever  |  Become a Rainforest Guardian for as little as $2 a month  |  Partnership Options