Welcome Michela Fieni and Nicolas Walker
Please welcome Michela Fieni and Nicolas Walker to the Rainforest Rescue team! In huge thanks to the Ian Potter Foundation, we are able to introduce Rainforest Rescue's Nursery Hand, Michela works at our Daintree native plant nursery and is in charge of caring for our little seedlings – and Nicolas who works alongside Angela Mateo as a Seed Collector and is responsible for ethical seed collection and propagation.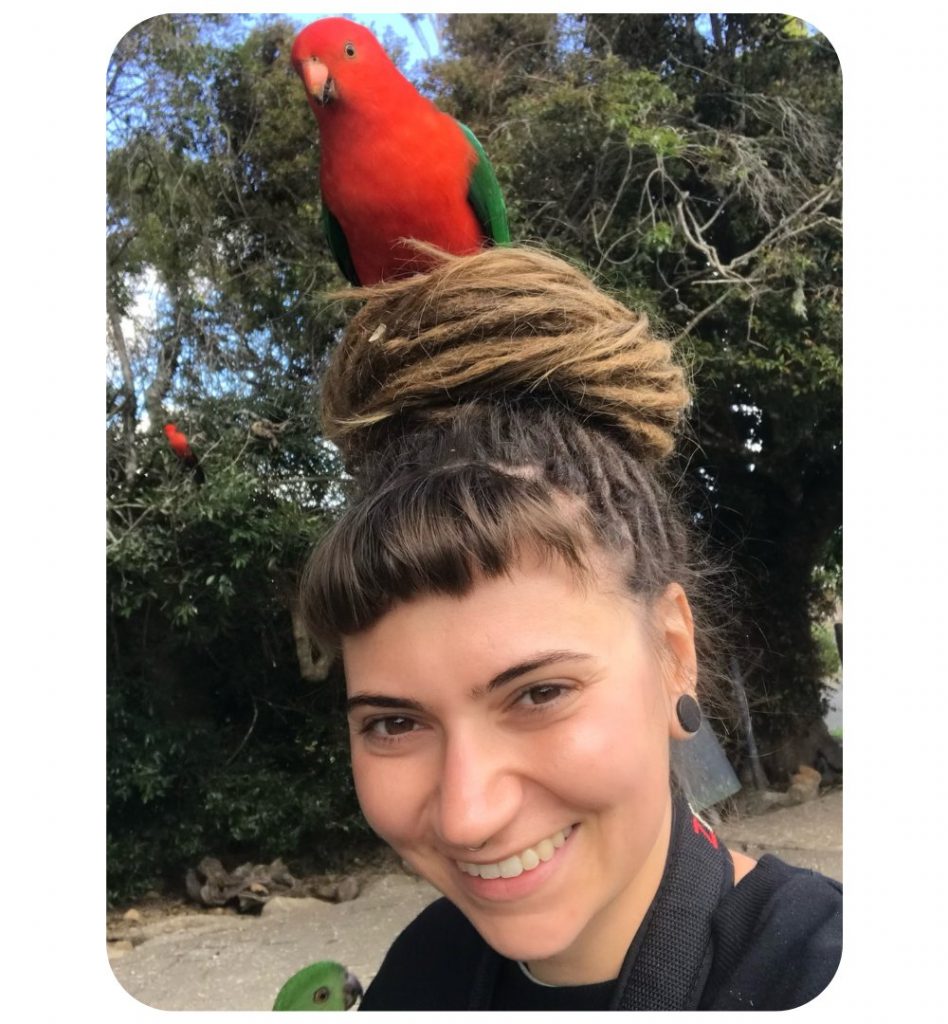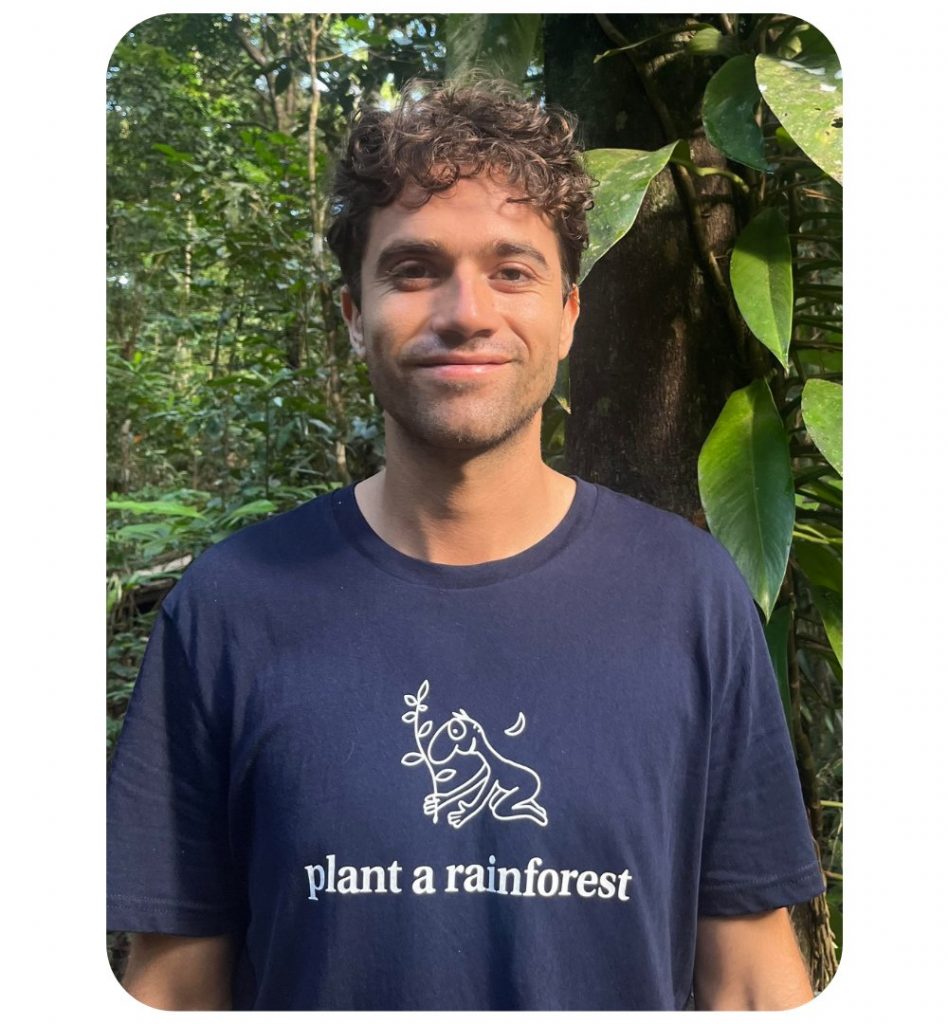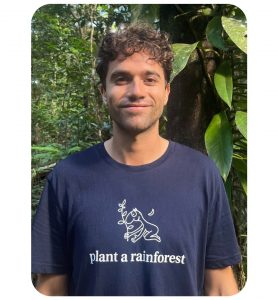 Nursery Hand – Michela Fieni and Seed Collector – Nicolas Walker
What do you both love about working for Rainforest Rescue?
Michela: We are a part of nature, not apart from nature, so it makes sense to me to dedicate my time and energy to growing plants for future generations in the hope that they will appreciate nature in the same way. By working with Rainforest Rescue I can live out these values everyday and contribute to the preservation of rainforests which are globally threatened by climate change, agriculture and logging.
Nico: I love the dedication and passion the people that work for this company have. The respect for the Traditional Owners and the commitment to saving this beautiful and unique part of the world is something to be proud of.
What brought you to Australia and where did you come from, Nico?
Nico: I'm originally from Chile, and since I was a kid, I wanted to follow an environmental career. My passion brought me to Australia in order to gain experience and knowledge about the conservation of flora and fauna. Going to TAFE was my first step, where I completed a Diploma in Conservation and Land Management, and then getting a job doing ecological restoration was when I found out that this might be what I want to do for the rest of my life.
What drew you to the Far North and the Daintree?
Michela: Fate brought me to Far North Queensland and I only ever planned on staying for two months, but some say it is cursed in that you never leave! A year and a half later, FNQ and the Daintree has me mesmerised by the diversity of ecosystems and how they change with the slightest amount of rain.
Nico: Being a backpacker means that we must move to different places around Australia and work in rural areas in exchange for gaining more years on a Visa. In my case, I was in the NT completing some rural work when I decided to move to Port Douglas to finish my time and gain an extra year. Once I arrived, I fell in love with the landscape and all the living things that compose it. The Daintree is something that you hear a lot of people talk about, and as soon you see it with your own eyes, you realise how magical it is.
What brought you to Rainforest Rescue?
Michela: Coming from an environmental background in Sydney, I wanted to network with environmental groups in the area and learn about rainforests from the experts. I reached out to Rainforest Rescue for volunteering opportunities and did some work in the Diwan nursery before applying for a nursery hand position when the job came up last year.
Nico: Having the desire to follow an environmental career and living in FNQ, I came to the realisation of how tight the industry is up here. After a bit of 'Googling' and Social Media, I bumped into Rainforest Rescue, read about them and loved their work so I didn't hesitate in contacting them for some volunteering opportunities, and long story short, later on they opened a few paying positions that I applied for and luckily got.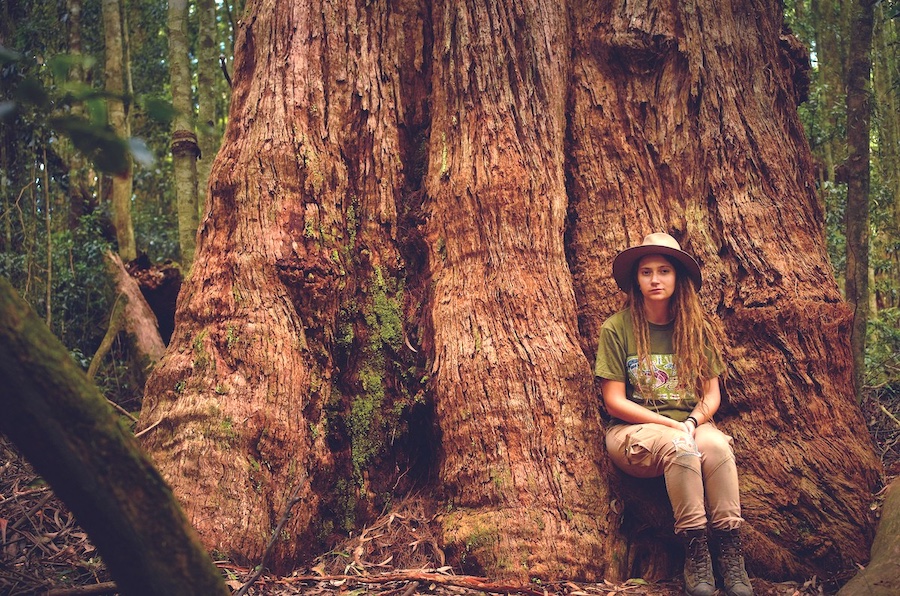 Michela and Red Cedar
What is it you find most interesting or compelling about the Daintree and our work here?
Michela: Rainforests are mystical places that make you want to leave the house when it's raining – the Daintree really comes to life with rain. Wet season brings migratory birds like the Buff-breasted Paradise Kingfisher. The brightly coloured fruits of rainforest plants catch your eye in a backdrop of deep green. The towering old-growth trees covered in a multitude of epiphytes and fallen, decaying branches covered in fungi. Cassowaries literally being living dinosaurs! Working at the Rainforest Rescue nursery means growing and learning about rainforest plants that will go on to become the food and habitat sources of these amazing animal species, many of which are endemic to FNQ.
Nico: I just can't get enough of how stunning this place is. Having the opportunity of going for walks in the Daintree every day before work is priceless. There are so many animals out and about, including Musky Rat Kangaroos and Cassowaries with chicks slowly strolling through the rainforest where you can see an amazingly big variation of plants of all sizes … knowing that Rainforest Rescue is working to preserve that, makes it so easy to get up every morning to be a part of it.
Michela, what is your favourite aspect of working as our nursery hand?
Michela: As a nursery hand I get to tend to all the baby seedlings that will go on to become the different layers of the rainforest, from the pioneer species that live fast and die young to the mature species that can live for hundreds, even thousands of years, and everything in between. My favourite part is knowing that I'm doing something good, for today and for the future.
How about you, Nico, what is your favourite aspect of working here as our seed collector / nursery hand?
Nico: The fact that I get to go out everyday to different areas of the Daintree to have a look at diverse plants, sometimes next to the road or deep in the rainforest, collecting some of their fallen seeds, sowing them and then seeing a few weeks/months later the seedlings popping out, makes me proud.
What are the greatest challenges you both face in your job?
Michela: Seven years in bush regeneration taught me about sclerophyllous woodland plant species – learning rainforest species from zero is hard! The scientific names are long… one I learnt the other day was 11 syllables! Rainforest species are also always green making them difficult to identify and distinguish, you don't get the luxury of flowers a lot of the time. Luckily there is an amazing book 'Fruits of the Australian Tropical Rainforest' by Wendy Cooper that has illustrations of a lot of the fruits of rainforest plants. It's a challenge but a fun one, and it's rewarding when you can identify a plant on your own AND say its name correctly!
Nico: As I consider myself 'new' to the area, the main challenge is learning as many plants as I can, because even though we don't work with every single tree/shrub/fern in the Rainforest, having that knowledge makes the job easier and more interesting. It will take me my whole life to get to where I want, I mean, what can I expect from a place that is over 135 million years old …
What are your passions?
Michela: My passion is learning by being outside and strengthening my inextricable connection to nature. Nature is part of our identity, and by asking questions, taking time to explore, and understanding the importance of nature, we can gain back the appreciation that most of us tend to lose early in our lives. I also have a passion for bird watching and Australian native orchids.
Nico: My passion is conservation through knowledge. It's learning as much as I can and being able to teach what I know and show what I've seen so that the generations to follow know how important it is to preserve what we have. Coming from a different part of the world has made me realise that it doesn't matter how far apart continents are, or how different the environment is, the idea of 'Conservation' has the same outcome.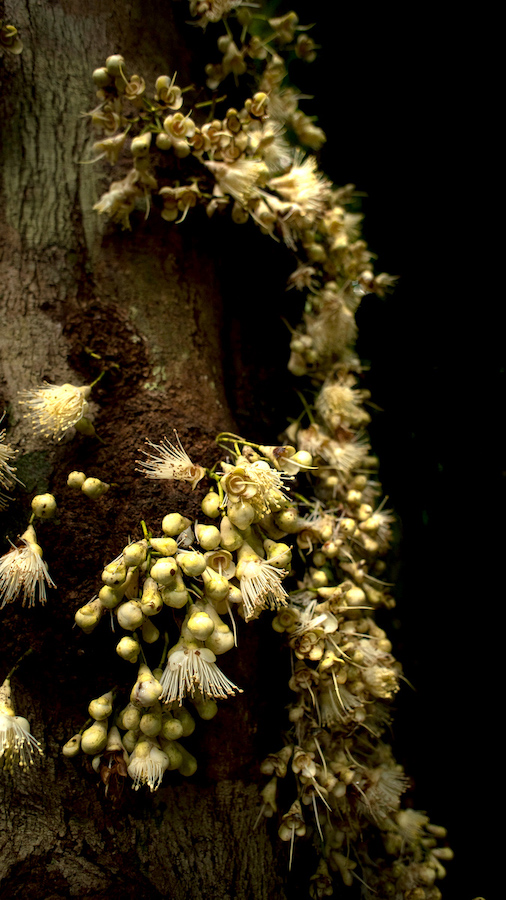 What are your favourite trees and why?
Michela: My favourite tree is the Red Cedar – Toona ciliata –  a rainforest tree of eastern Australia growing 40 – 60 metres tall. I love this tree because to me it represents the resilience of Australian rainforests. It was almost logged to extinction by Europeans for its stunning, durable, deep-red coloured timber, resulting in rainforest destruction. If you're lucky to ever see one still standing in a part of rainforest that was inaccessible to loggers, the sheer girth of the trunk with its huge buttressing roots will blow your mind. They provide habitat for small mammals in its roots, reptiles and insects on its branches and birds in its canopy. It is one of Australia's only deciduous trees, losing its leaves to conserve energy during winter.
Nico: There are still so many plants I need to get to know, but so far, my favourite tree is the Bumpy Satinash –  Syzygium cormiflorum – (pictured left). It can get up to 30 m tall and when in flower, it is almost impossible to miss. The contrast it brings to the deep dark-green colours of the rainforest with its white/cream flowers along the trunk and stems is amazing. It produces a high quantity of flowers attracting a huge number of pollinators like birds, bugs, bats, and mammals, especially when the fruits have formed.
———————
Thanks for taking the time to talk to us, Michela and Nico, so happy you're part of the team.
---
Want more good Rainforest news in your life?
Subscribe to our eNews  | Follow us on Instagram  |  Like us on Facebook  | Subscribe to our YouTube channel
Help Protect Rainforests Forever
Donate to Protect Rainforests Forever  |  Become a Rainforest Guardian for as little as $2 a month  |  Partnership Options