Trees are the Answer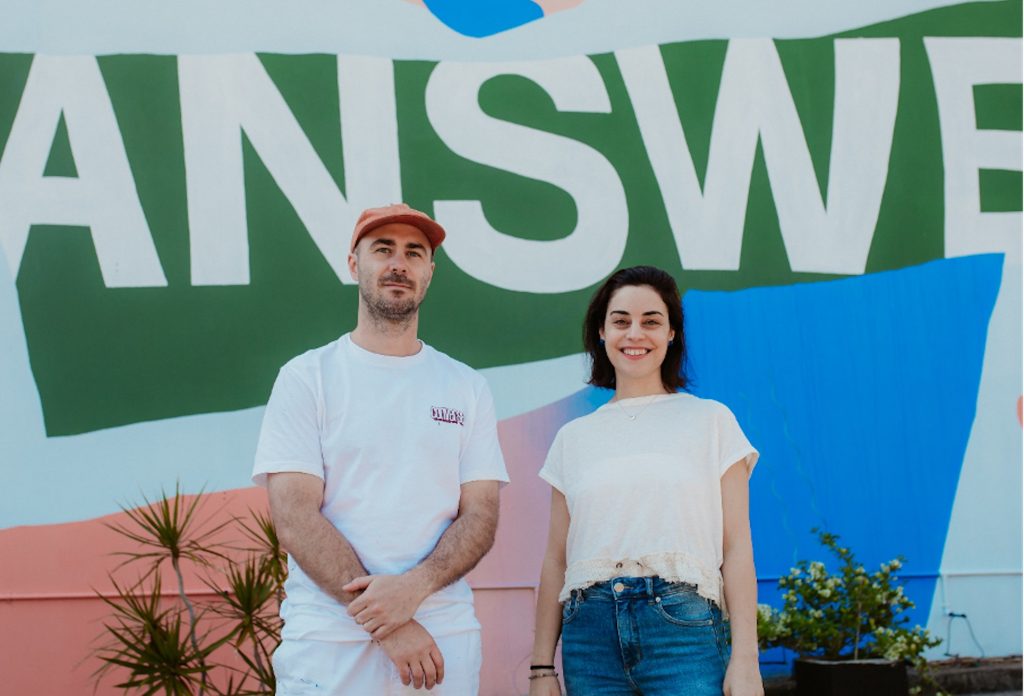 We believe Trees are the Answer.
We have said it before – and we will say it many, many times again – WE BELIEVE TREES ARE THE ANSWER.
Alongside Rainforest Rescue's important role in buying back and protecting unprotected Daintree lowland rainforest forever, the 300,000+ trees we have planted world-wide, work hard to remove co2 from the environment while putting oxygen back in. These trees that are planted also create safe havens and habitats to nourish and protect precious Daintree flora and fauna. That's why we believe Trees are the Answer.
A beautiful partnership between muralist Elliot Routledge, Converse Australia and Rainforest Rescue, has seen this Daintree inspired mantra literally screamed from the rooftops in the most urban part of Sydney.
As part of Converse's City Forests project, this mural not only cleans the air using KNOxOUT paint, but also helps us continue our important work.
The mural's paint absorbs enough air pollutants to plant the equivalent of 183 trees in inner city Sydney. Also as part of the campaign, a series of colourful patches also designed by Elliott will be available for purchase online here and at Converse stores, with all proceeds being donated to Rainforest Rescue to help protect and restore the magnificent Daintree Rainforest.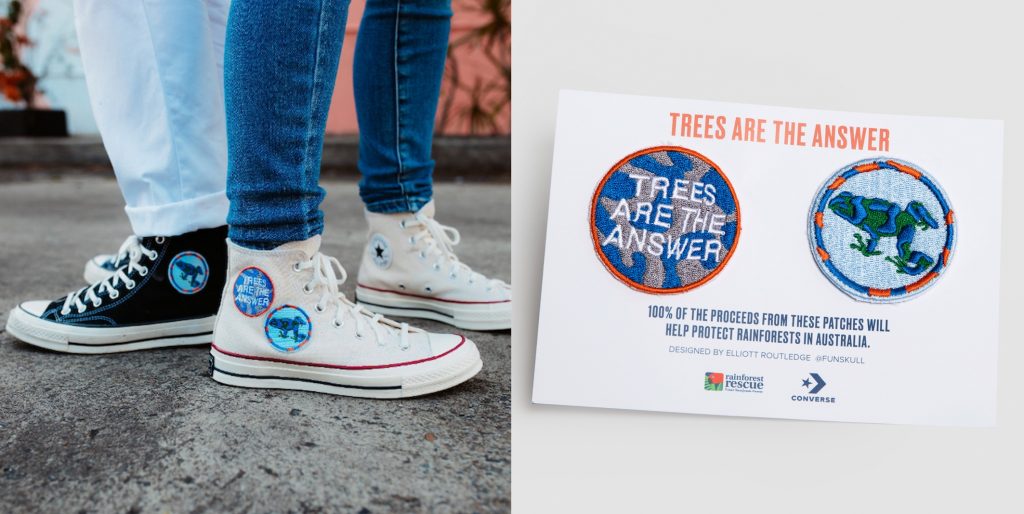 The coolest part of this campaign is that it is such a powerful and impactful way for Rainforest Rescue to reach people in a different way. We need to ensure that everyone – within Australia and beyond – recognise the vital importance of keeping the Daintree healthy and thriving – for all its inhabitants – its flora and fauna. Ellott's art is a wonderfully powerful way to communicate this.
It was abundantly clear that Elliott believed strongly in the work that Rainforest Rescue undertakes and instantly understood his role in helping us all convey this through his art. It is an honour to work with such a talented human and have him put his talents into shining light on the unprotected Daintree. The care which the Converse team and agency put into ensuring that the work that Rainforest Rescue do was so strongly at forefront of this campaign – was deeply appreciated and we are so grateful to have been a part of this.
Some contents or functionalities here are not available due to your cookie preferences!
This happens because the functionality/content marked as "Google Youtube" uses cookies that you choosed to keep disabled. In order to view this content or use this functionality, please enable cookies: click here to open your cookie preferences.
Here's to the power of art, business and conservation!
Kristin Canning – Partnerships
#TreesAreTheAnswer
Images © Billy Zammit and converse_anz
---
Want more good Rainforest news in your life?
Subscribe to our eNews  | Follow us on Instagram  |  Like us on Facebook  | Subscribe to our YouTube channel
Help Protect Rainforests Forever
Donate to Protect Rainforests Forever  |  Become a Rainforest Guardian for as little as $2 a month  |  Partnership Options