Rainforest Rescue… the Super Obvious Choice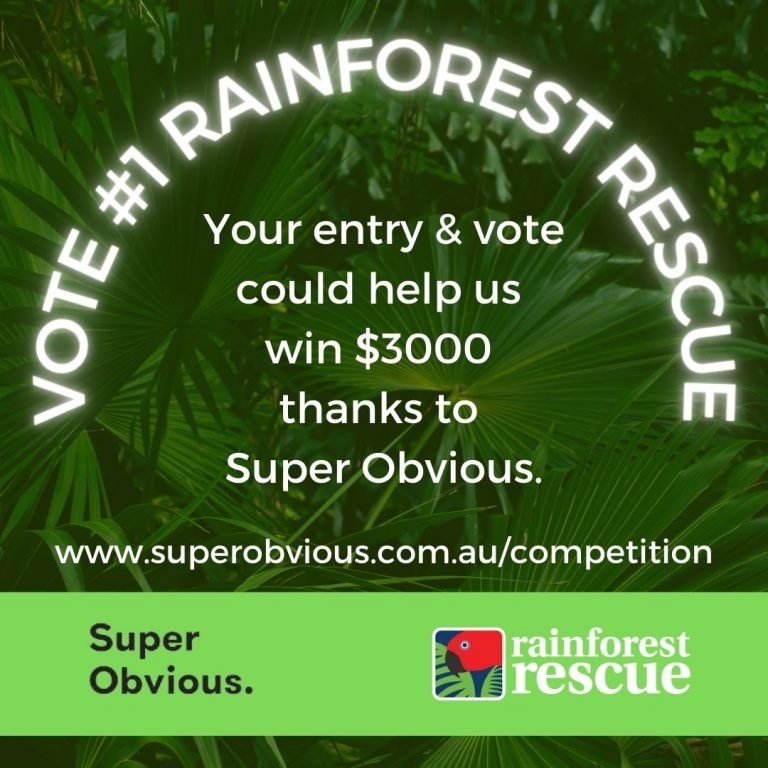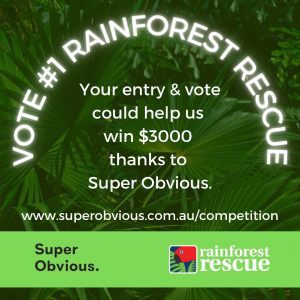 If you follow us on social media you may recall this post from last December – we put a call out asking for your votes… and as always, you went above & beyond to show your support.
As a result, Super Obvious has generously donated $3000 to help fund our mission to #ProtectRainforestsForever
Super Obvious is a new ethical saving and investing app with a focus on investing in a better future & making a positive impact with your money.
They believe that investing should be easy & that you shouldn't have to choose between growing your wealth and helping the planet.
Sending out a massive thank you to Super Obvious, and to the winner of their competition who chose Rainforest Rescue as the recipient of the funds.
We'd also like to take a moment to shout out to the other incredible not-for-profits who were involved – Bush Heritage Australia, Australian Marine Conservation Society and 1 Million Women – these organisations are doing amazing work & we highly recommend taking a moment to check them out.
For more information on Super Obvious click here. For more information on the other not-for-profits involved in this competition simply click on the tiles above to visit their websites.
---
Want more good Rainforest news in your life?
Subscribe to our eNews  | Follow us on Instagram  |  Like us on Facebook  | Subscribe to our YouTube channel
Help Protect Rainforests Forever
Donate to Protect Rainforests Forever  |  Become a Rainforest Guardian for as little as $2 a month  |  Partnership Options