Celebrating the Many Talents of QTFN's Teghan Collingwood
Teghan Collingwood is an ecologist with an absolute passion for Australian flora and fauna. Some of her past research has been involved with the NESP Threatened Species Recovery Hub as a co-author of the first National Action Plan for Australia's Imperilled Plants, including several sub-tropical rainforest species at risk of extinction due to the introduced pathogen myrtle rust. Her current role as Education Officer at Queensland Trust for Nature (QTFN) allows her to develop and deliver nature-based education activities, conduct ecological surveys, and be involved in strategic biodiversity conservation planning.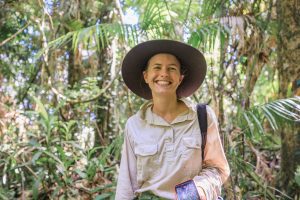 QTFN is an independent not-for-profit organisation that works alongside private landholders as well as educators, businesses, and the government to develop environmental projects on land. They have fostered a powerful partnership with Rainforest Rescue to aid in the purchase and protection of high conservation value rainforest and re-establishing its former biodiversity through planting, maintenance, and restoration programs. We are incredibly grateful for this partnership and all the support they have provided.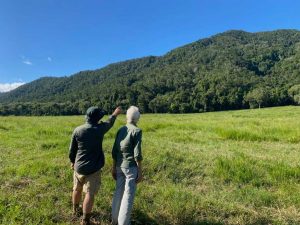 As well as being an ecology superstar, Teghan is also a talented artist and has generously donated her skills to design some beautiful logos for Rainforest Rescue's upcoming Canopy Awards – A global project designed to showcase the stunning, yet fragile beauty of rainforests and shine the light on the need to protect rainforests worldwide.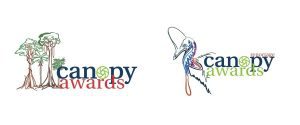 Teghan was excited to be a part of this project as she believes; "…Rainforests are some of our most biodiverse ecosystems, and not only home to thousands of species of flora and fauna but incredibly important cultural landscapes as well.'' Teghan has worked alongside the Olkola people on Cape York Peninsula to understand the threats of nest predation on their totem animal Alwal (golden-shouldered parrot) and has highlighted the fact that opportunities such as these have been ones she has treasured most in her career.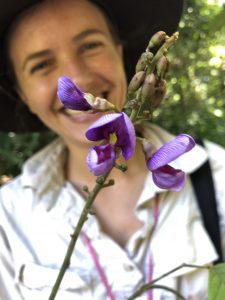 Teghan believes rainforests are places of subsistence, recreation, learning, and storytelling. She adds that rainforests' '…inspire awe and encourage natural curiosity in the world.''
Thank you again Teghan! 
To see more of Teghan's work, visit her Instagram.
The International Rainforest Rescue Canopy Photography Awards are open until March 31. Entries are open to everyone for any photo you have EVER taken in a rainforest! Head to canopyawards.org for more information!
---
Want more good Rainforest news in your life?
Subscribe to our eNews  | Follow us on Instagram  |  Like us on Facebook  | Subscribe to our YouTube channel
Help Protect Rainforests Forever
Donate to Protect Rainforests Forever  |  Become a Rainforest Guardian for as little as $2 a month  |  Partnership Options