Seeds of Hope: Alliance for the Future of Forests
It all starts with a seed. Ranging in size from a tiny, millimetre sized Melaleuca leucadendra seed, to the impressive, onion sized fruit of the ancient Idiospermum australiense, a seed contains all the information needed to transform into a fully grown tree, potentially thousands of years old. In other words, seeds are a small, magical packet of energy and information, and a vital ingredient in tackling humanity's greatest problem yet – Climate Change.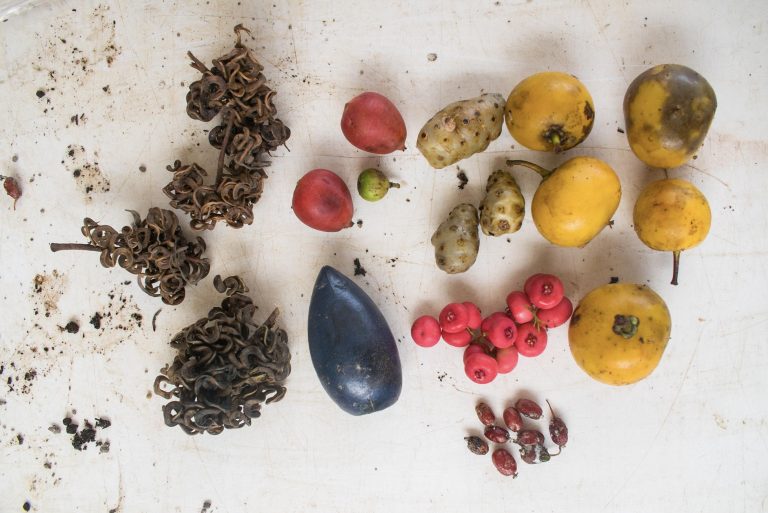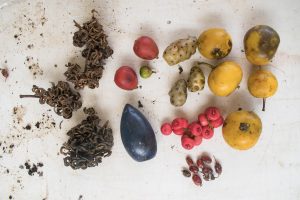 Fruit collected from the Daintree Rainforest, containing seeds needed to propagate trees for restoration
According to The Economics of Biodiversity: The Dasgupta Review, there exists a widespread failure of markets and institutions to integrate the value of ecosystems into decision making. Because we have obtained many of their services 'free of charge', we have used ecosystems unsustainably and failed to invest in them. In short, we now 'need' more nature than we currently have. 
Planting resilient, biodiverse forests is the obvious solution. Large scale targets in forestry and restoration have been set by government, companies and private instituions, totalling to the promise of billions of trees worldwide. However, a key bottleneck in this effort lies within the seed collection process. The number of seeds currently collected in many reforestation organisations is simply not enough to meet these ambitious targets. With inadequate numbers of seeds and genetic diversity, the world cannot grow these forests quickly enough to solve the epic problem of climate change.
Rainforest Rescue's Nico Walker comments on the difficulties of the seed collection process:
There is a huge issue with climate change, and it is worse than we think. Seed collecting has become harder to achieve, as we are experiencing weather adjustments affecting the life cycle of our plants.

In the past, it was easy to rely on documents for seed collection, describing the 'fruiting period' of specific trees. But as we get more rainfall and critical temperature changes, this is becoming a challenge. Now, the only option is finding trees and waiting until they flower to get an idea of when to begin the ethical seed collecting process.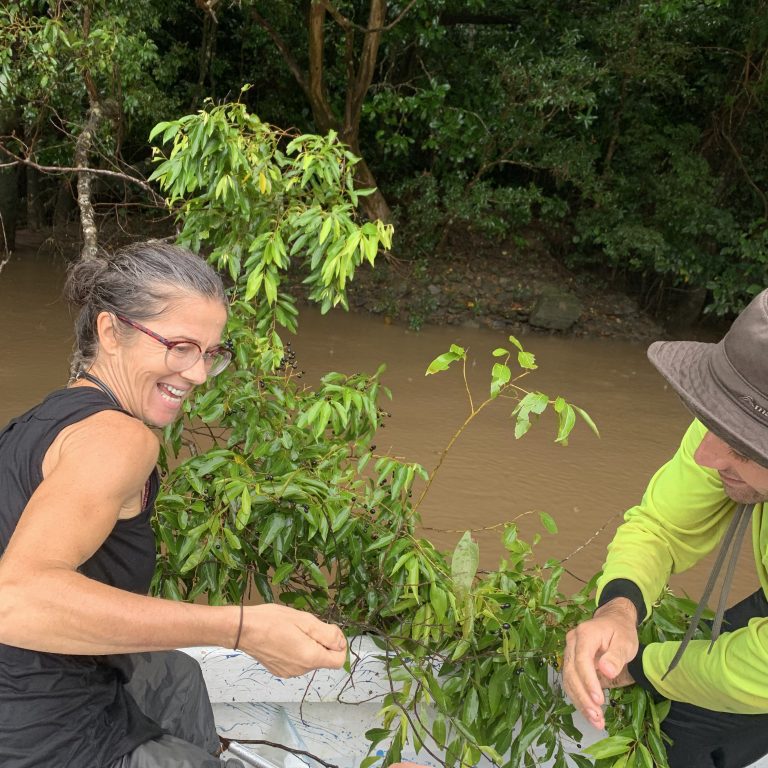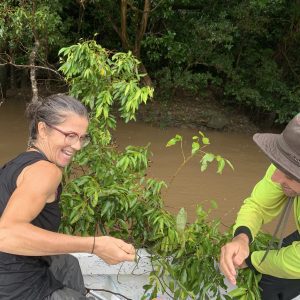 Rainforest Rescue's Angela Mateo instructs Nico Walker on ethical seed collection, a challenging process forever subject to the whims of nature
Identifying the critical need to ease this bottleneck, climate solution organisation Terraformation launched the Seed To Forest Alliance at NYC Climate Week in September 2022. Bringing together international corporates, NGOs and philanthropists, the Seed To Forest Alliance aims to first and foremost tackle the issue of seed supply by providing a network to connect forestry teams with financial and technical support, knowledge sharing and thought leadership.
With some big names in the international reforestation game such as American Forests, and Rainforest Rescue's own conservation partner One Tree Planted, we are proud to announce that this year we are officially part of Terraformation's Seed to Forest Alliance.


Driving Rainforest Rescue's role in this alliance is Nursery manager Marine Deliens. She comments:
We know by now that climate warming may strongly influence seed quality and seed germination, but access to seed diversity is crucial to tackle the impacts of climate change on our environment.

It is only through partnership, technical support, research and collaboration that not for profits such as Rainforest Rescue will achieve large scale restoration and have a real impact on the future of our planet.
Huge problems cannot be solved overnight, or alone. The global restoration potential of Earth comprises 0.9 billion hectares,  an area larger than Australia. Our goal is clear, but we need passionate individuals on and off the field thinking creatively and collaborating to achieve it. Together, we can solve the global shortage of native seeds and expand the world's capacity for carbon capture, for the future of our forests.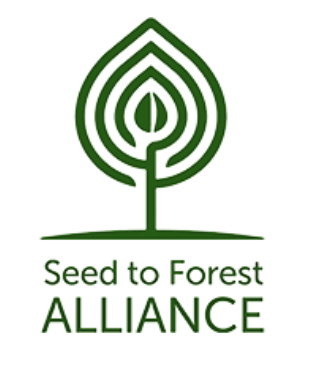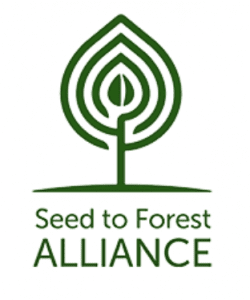 Read more about Terraformation's Seed To Forest Alliance here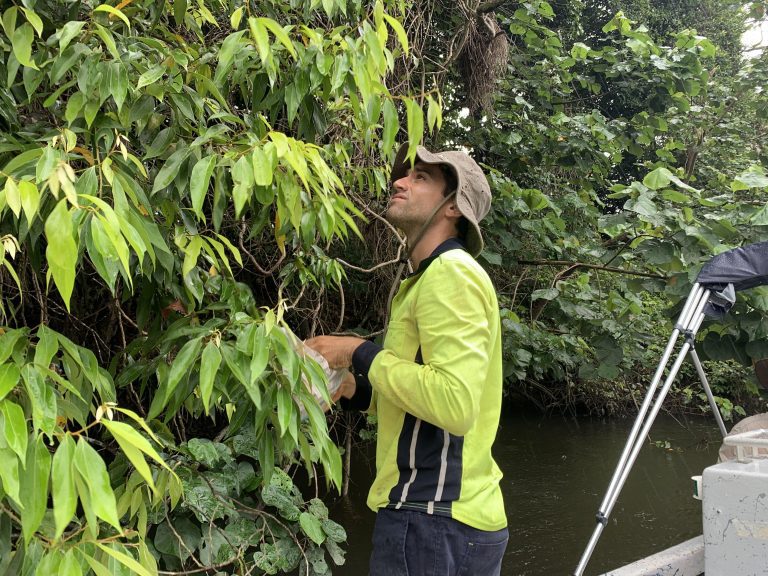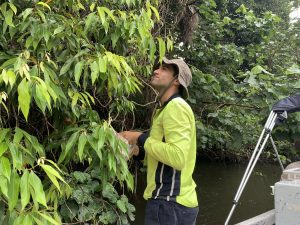 Nico Walker collects fruit from Cryptocarya triplinervis, a tree commonly found along the riparian zone in the Daintree rainforest
---
Want more good Rainforest news in your life?
Subscribe to our eNews  | Follow us on Instagram  |  Like us on Facebook  | Subscribe to our YouTube channel
Help Protect Rainforests Forever
Donate to Protect Rainforests Forever  |  Become a Rainforest Guardian for as little as $2 a month  |  Partnership Options