Rex's Patch – A Tribute
In addition to being a beloved father, husband, grandfather, uncle, brother, and friend; not only did Rex Adams make an extraordinary contribution to the Police Force and community in his lifetime, earning him an Order of Australia (OAM), he was also a passionate advocate for the environment.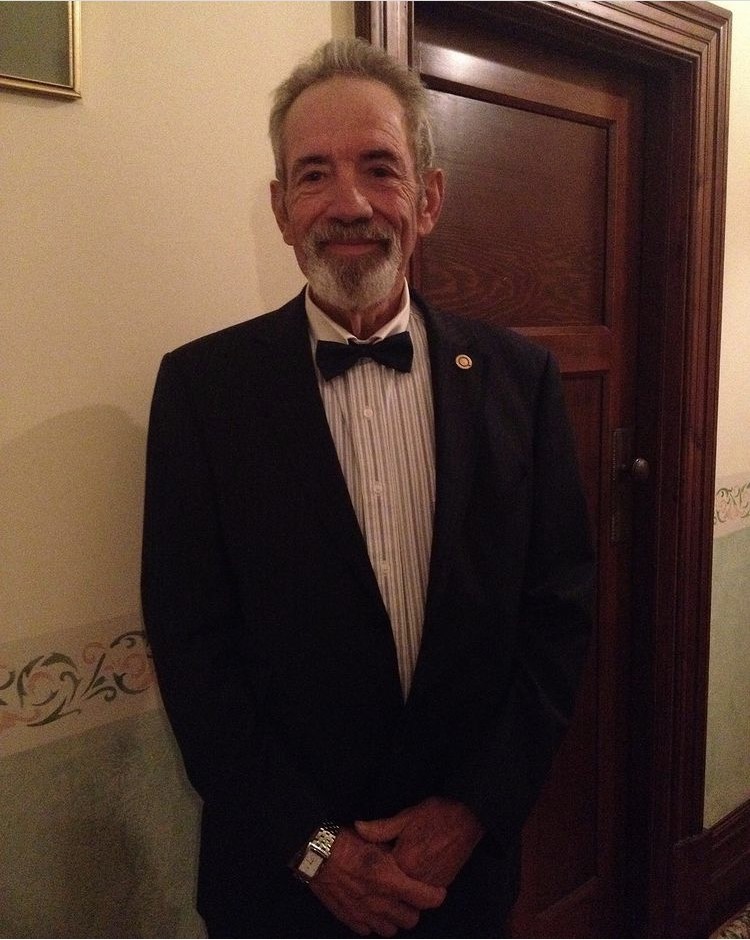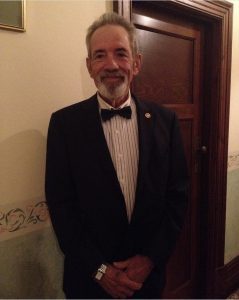 Fond memories from his work include tree propagation to revegetate bushfire ravaged countryside and local community park areas in South Australia. This work was shared with his Rotary club colleagues and involved the local schools.
Rex knew well of Rainforest Rescue's regeneration efforts on the land known as NightWings in the lowland Daintree rainforest and enjoyed receiving videos and imagery of the work that was being undertaken. This 15-hectare property had been stripped and used to farm sugar cane, severely damaging the soil and surrounding biodiversity. Rainforest Rescue has planted tens of thousands of trees here to regenerate this land.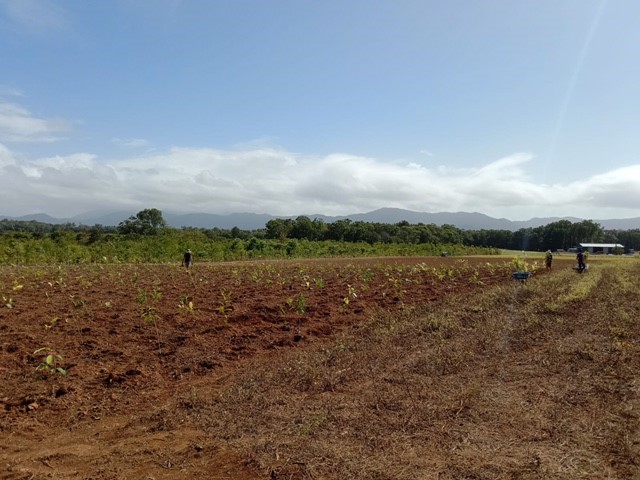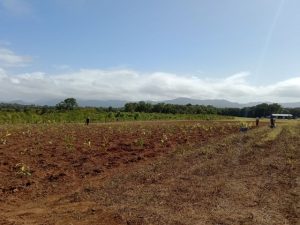 After Rex's passing in 2020, his family felt a fitting tribute would be to fundraise to plant trees here to honour his dedication to the environment and passion. 140 trees, to forever be known as 'Rex's Patch.' The image above shows trees being planted on NightWings in 2020.
And now, Rex's Patch in 2022!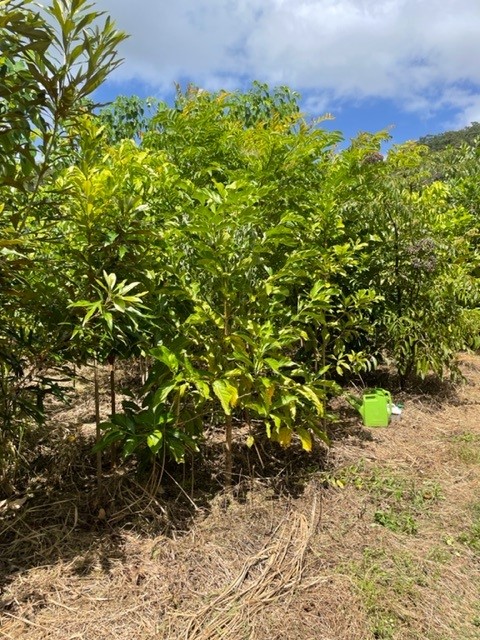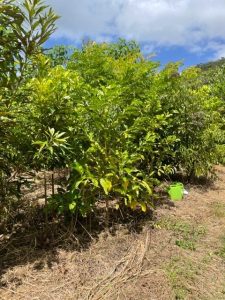 Recently, his family traveled from as far afield as Sydney, Adelaide, and Brisbane to the site of 'Rex's Patch' with Rainforest Rescue's Land Manager, Justin McMahon, to scatter Rex's ashes, plant some more trees, install a Plaque and have Rex's two grandchildren, Ollie and Rory, and his great-niece, Riley, imprint their hands in cement at the base of the plaque.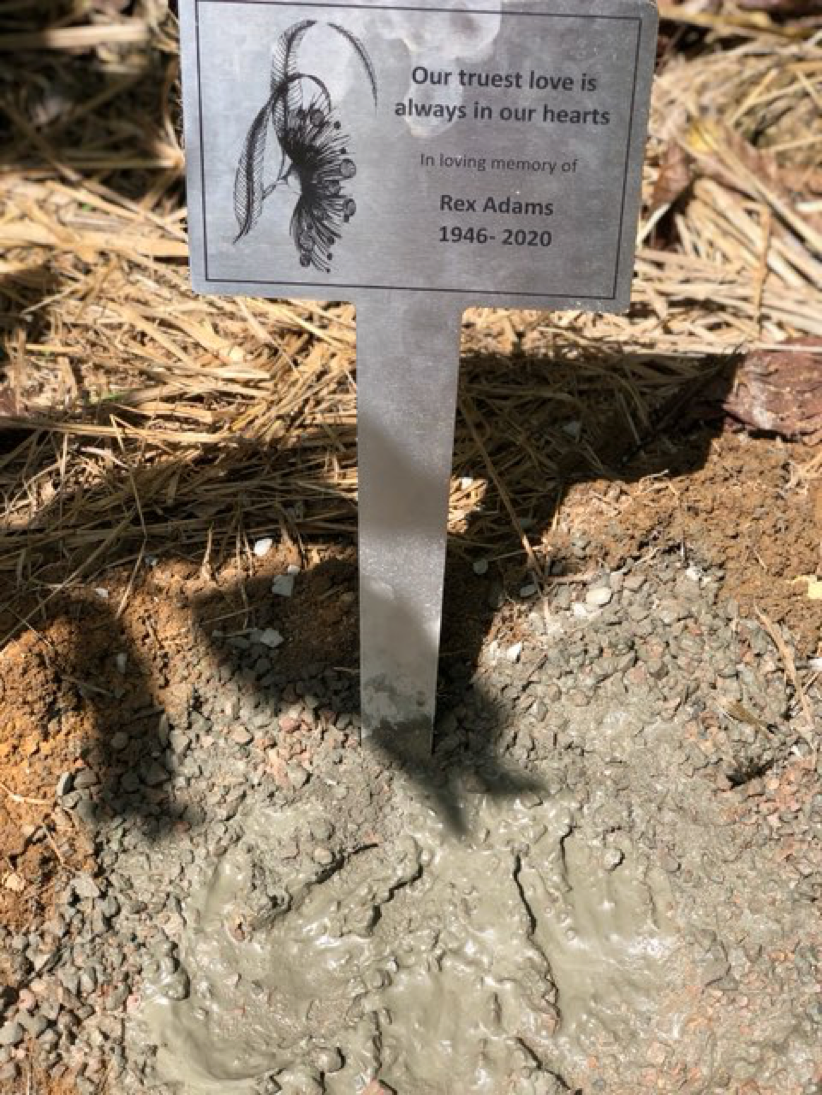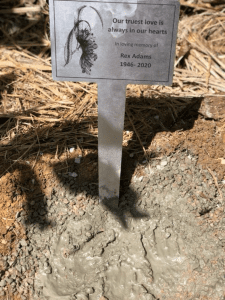 Justin has cared for 'Rex's Patch' now, for two years, and Rex's family are all so grateful for the love and respect Justin has shown towards this special land.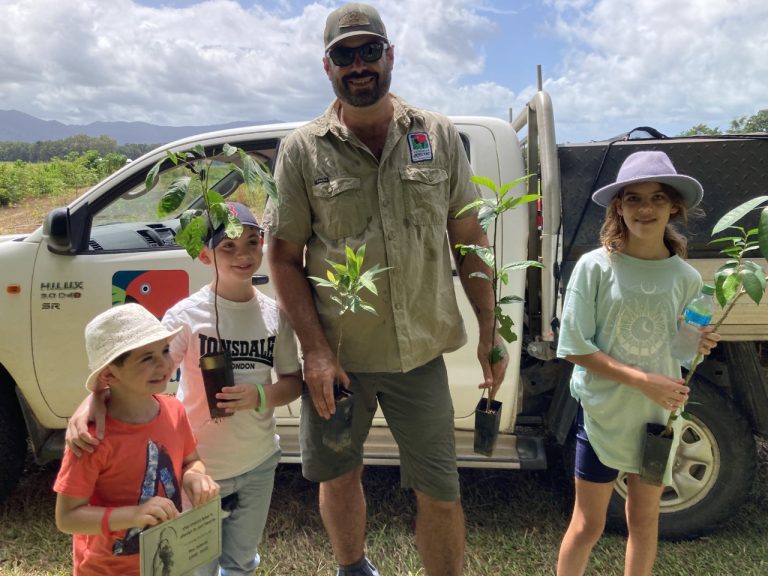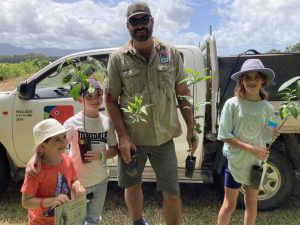 Members of Rex's family also had the opportunity to get their hands dirty! The family pitched in and helped in-fill Rex's patch, to ensure a luscious rainforest patch in Rex's memory.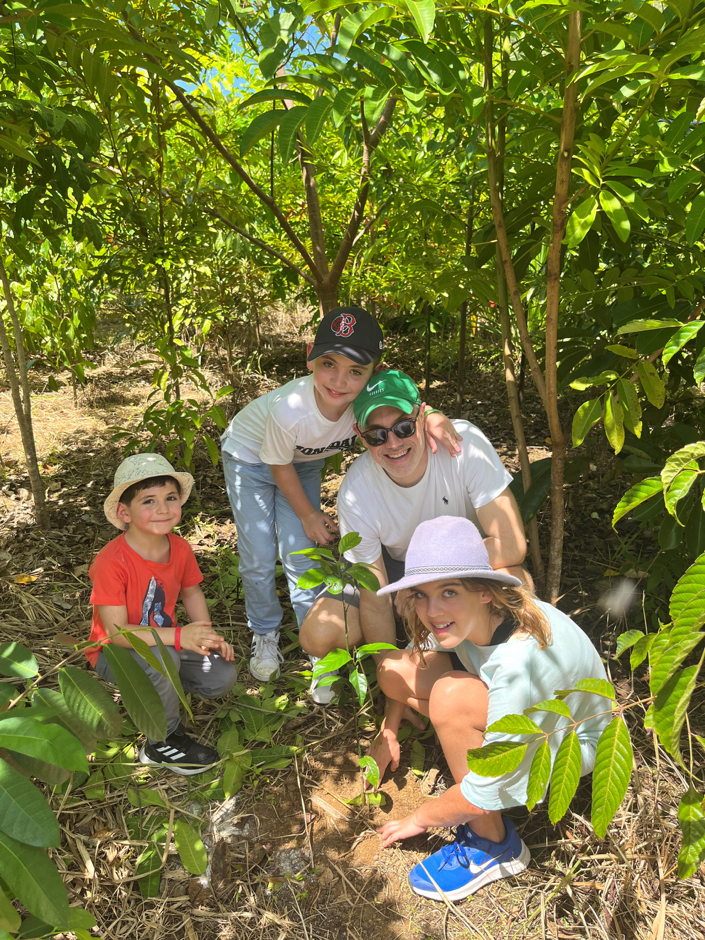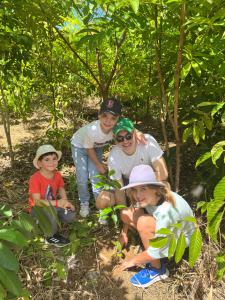 Rex's beloved wife Lyn and son Luke brought Rex's ashes and scattered them over the patch in a meaningful and touching tribute to their late father and husband.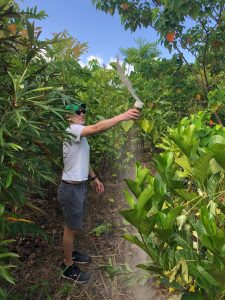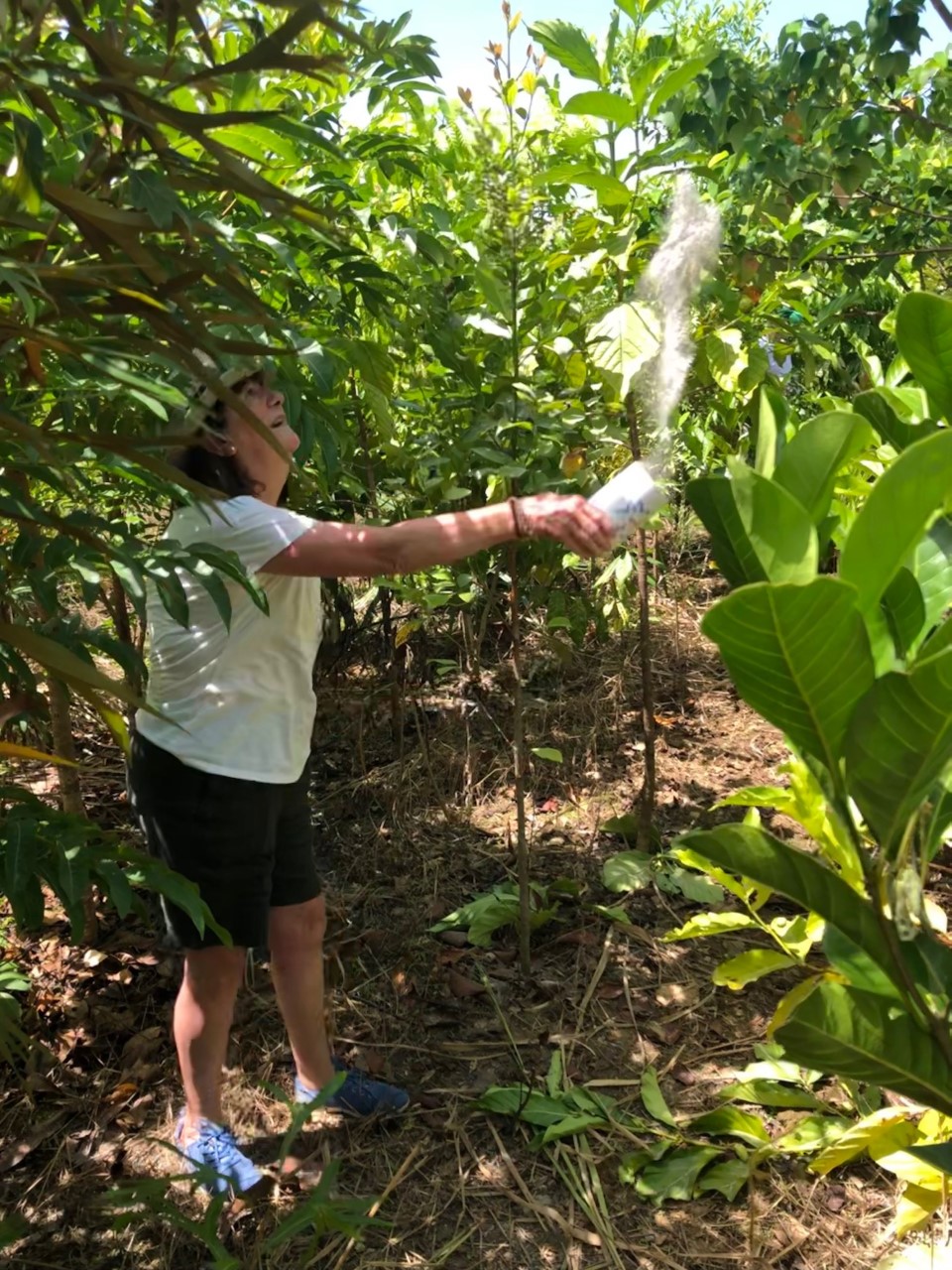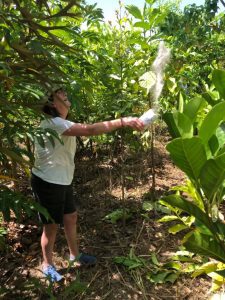 Rex Adams will be missed by so many people – a father, husband grandfather, uncle, brother, friend, and more. But here at 'Rex's Patch', this special site in the beautiful Daintree rainforest, his legacy will live on forever.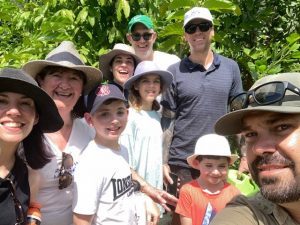 ---
Want more good Rainforest news in your life?
Subscribe to our eNews  | Follow us on Instagram  |  Like us on Facebook  | Subscribe to our YouTube channel
Help Protect Rainforests Forever
Donate to Protect Rainforests Forever  |  Become a Rainforest Guardian for as little as $2 a month  |  Partnership Options