Rainforests… and sea turtles?
What do rainforests and sea turtles have in common? Not a lot really! But here at Rainforest Rescue, we love all things nature, so when we heard that Australian Seabird Rescue and NSW TurtleWatch needed help with beach clean-ups for the upcoming turtle nesting season, we put our hands up!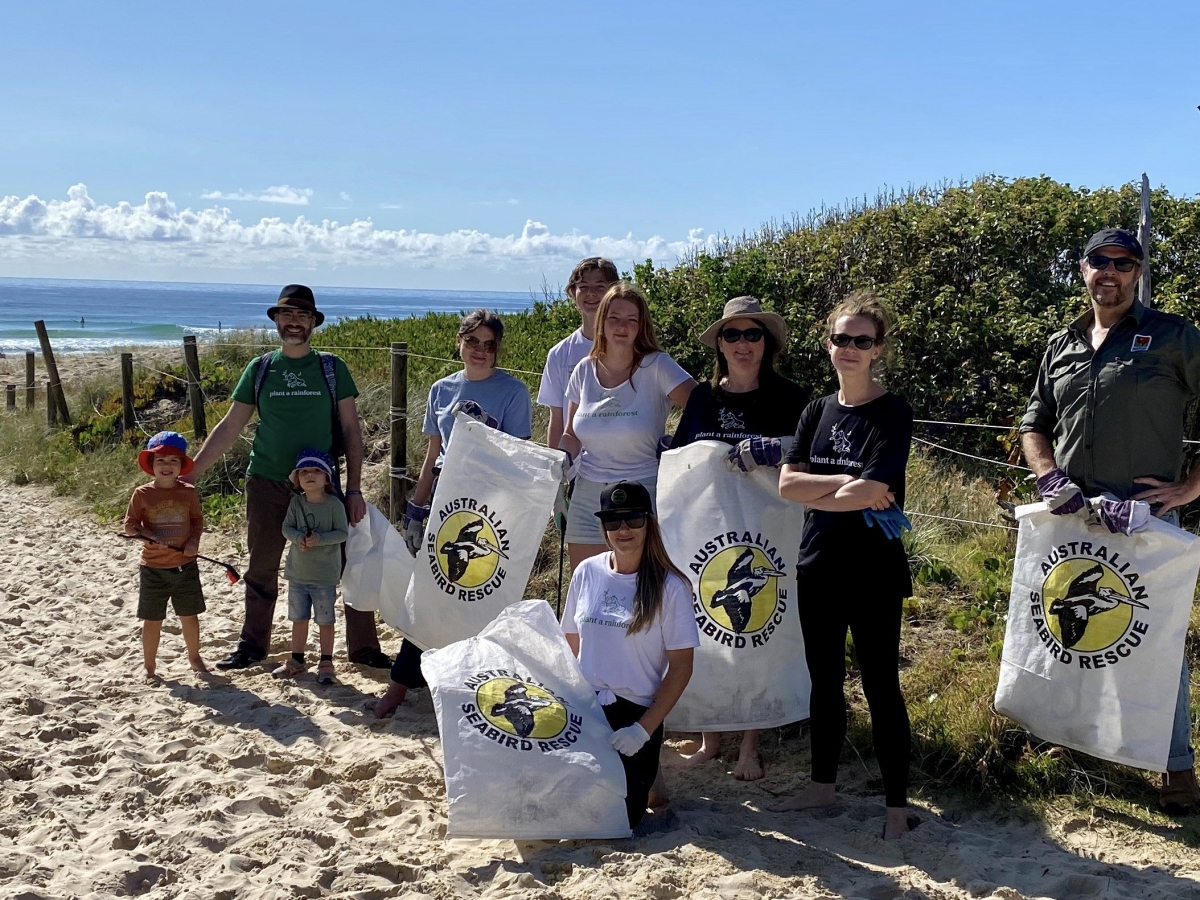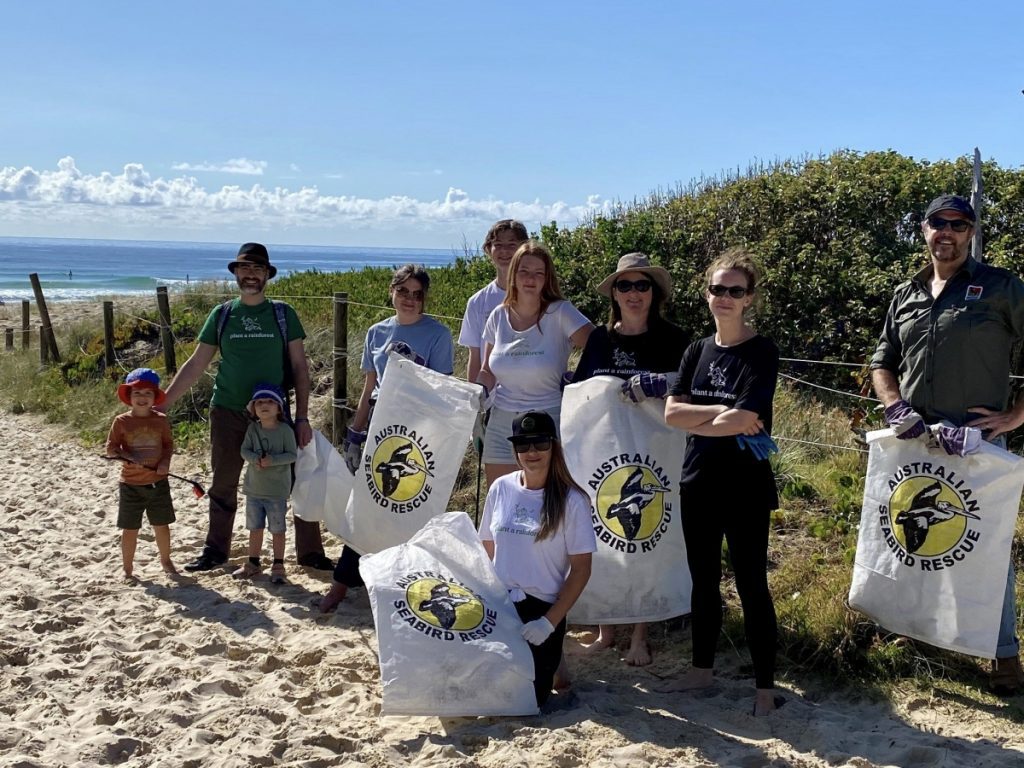 Australian Seabird Rescue (ASR) is a grass-roots community group with a passion for coastal wildlife rescue and conservation. ASR's strategic objective is to reduce the human impact on wildlife through rescue, research and education.
On Friday 30th October 2020, our HQ team, their families and our visiting Daintree Nursery Manager, Marine Deliens, took part in a beach clean up in Brunswick Heads, NSW. Holly, from ASR / NSW TurtleWatch, shared information with us about what kinds of turtles are found on these beaches, when they nest, how to differentiate between different species tracks, as well as the threats that the nesting and baby turtles face.
During the clean up our group covered 71,000 square meters and removed 9kg of rubbish. Plastic was the biggest contributor to rubbish found, followed by paper and cardboard.
Sea turtle nesting starts in November and goes until March, with nests hatching as late as April. ASR & NSW TurtleWatch are asking locals that walk the beach to keep their eyes open for any sea turtles or tracks on their beaches. As part of the program you can also record any marine debris that you see on your walks and this will be uploaded into the marine debris database.
Below are some tutorial videos for those wanting to get involved:
For more information about the beach clean up or citizen science program please email turtlewatchnsw@gmail.com
Sending out a huge thank you to Holly and the team at the Australian Seabird Rescue & NSW TurtleWatch – it was a pleasure spending the morning with you and learning about the wonderful work you do.