Protecting Rainforest with MacPac Fund For Good
Recently, our team in the field were lucky enough to receive an early Christmas present – a gigantic parcel of goodies from the Macpac Fund For Good, worth over $9,000!
The Fund For Good is Macpac's answer to creating long-term change for the good of people and the planet. It is their way of giving back, through cash or gear grants to organisations whose core focus is long-term positive impact in areas of conservation of native flora and fauna, providing adventure based education or therapy, or supporting indigenous community projects.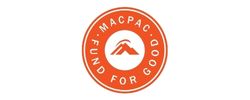 Our nursery team, Marine and Angela received some shorts, leggings and waterproof jackets – perfect for long days germinating, propagating and preparing our precious seedlings for planting. Angela, our seed collector, also scored a large waterproof backpack which she regularly takes into the rainforest looking for seeds to collect and supply to the nursery. She told us "This is not the first time I have used Macpac and it won't be the last. Out here, you never know what sort of weather you'll get stuck in! Our Macpac gear looks good, is comfortable and does an excellent job."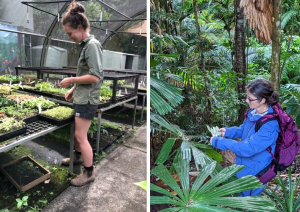 Nursery Manager Marine checks on seedlings in Macpac shorts and Seed Collector Angela tests out Macpac jacket and backpack in the Daintree
Our land management team, Justin and Sigrid got some light gore-tex waterproof jackets, tough enough to keep the rain out but light enough for the intense FNQ humidity. They have already been tested in one the biggest and most unexpected downpours of the season and worked an absolute charm! Work shorts and bike shorts were also on the list, as well as some camping chairs – When you're working out in the rainforest a comfortable spot to eat lunch is very hard to find! To help out volunteers on community tree planting days we also got some extra camping chairs and spare hats.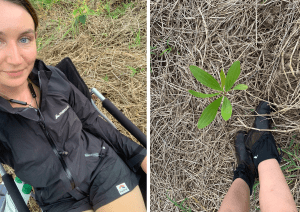 Assistant Land Manager Sigrid wears Macpac Jacket, shorts and gators while planting trees
The land team also scored some drink bottles, gators and backpacks to transport their gear around the site. Says Assistant Land Manager Sigrid "I've been using the new Macpac gear everyday – shorts, drink bottle, backpack… and it has made life so much easier. The chairs have been especially great, they are so light we can easily carry them to a spot in the shade for lunch – Much nicer than sitting on the ground, or a log covered in ants!"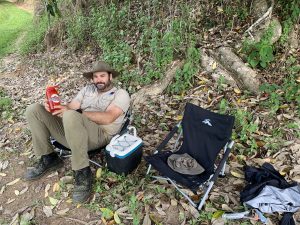 Land Manager Justin breaks for lunch with the help of Macpac chairs and water bottle
Kristin Canning, Partnerships Director emphasises "With Macpac Fund for Good's gift of over $9,000 in gear, not only will our hard-working Rainforest Rescue crew on the land and in the Nursery be equipped to the safest, most efficient levels in an extreme environment – but our organisation will see these saved gear funds put towards the work that we do each and every day – rescuing and restoring more and more Daintree."
We want to send a massive thank you to the crew at Macpac Fund For Good for considering Rainforest Rescue in this grant. The gear you sent has already proven tough enough to keep the crew happy and safe for whatever FNQ throws at them, and with your help we can continue working hard to Protect Rainforests Forever!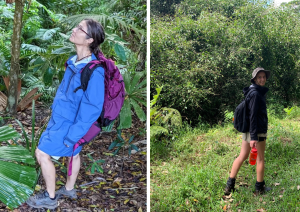 Macpac is New Zealand's original technical outdoor brand, since 1973. With nearly 50 years of designing quality outdoor gear, designed and tested in New Zealand, you know you can trust it anywhere. Find out more about Macpac here.
---
Want more good Rainforest news in your life?
Subscribe to our eNews  | Follow us on Instagram  |  Like us on Facebook  | Subscribe to our YouTube channel
Help Protect Rainforests Forever
Donate to Protect Rainforests Forever  |  Become a Rainforest Guardian for as little as $2 a month  |  Partnership Options