October Community Tree Planting Day
On Saturday, October 22nd we held our second last Monthly Community Tree Planting day for 2022 at Tranquility on the Daintree!
It was an extraordinarily muggy day, and by the time volunteers started arriving by 8 am, it was already sweltering! So the team made extra sure to have ice-cool water, chairs, and plenty of shade.
Tahlia Burchill O'Brien kicked us off with her Welcome to Country, which started a group discussion about what it means for us to be here together, and what we can all do to respect and connect with this Bubu (land). When we respect the land it respects us back.
After filling up drink bottles with ice-cool water, the group was keen to dig some rainforest seedlings into their brand-new homes.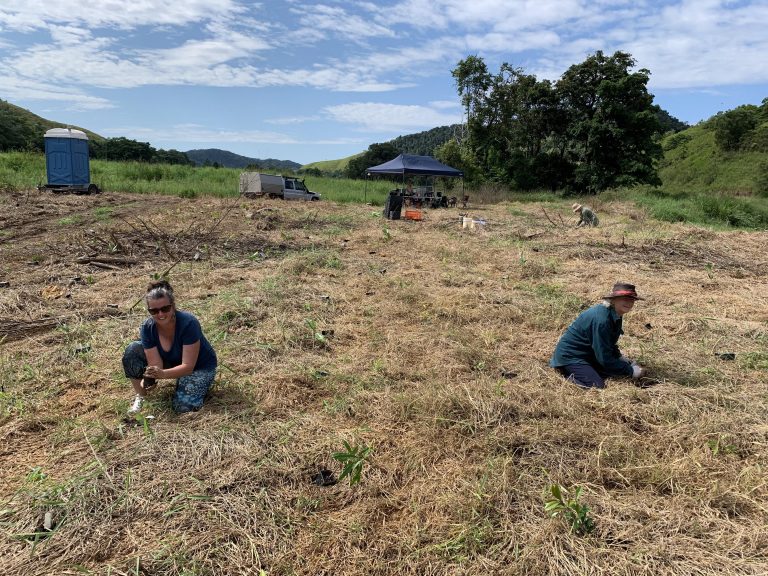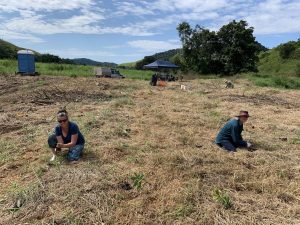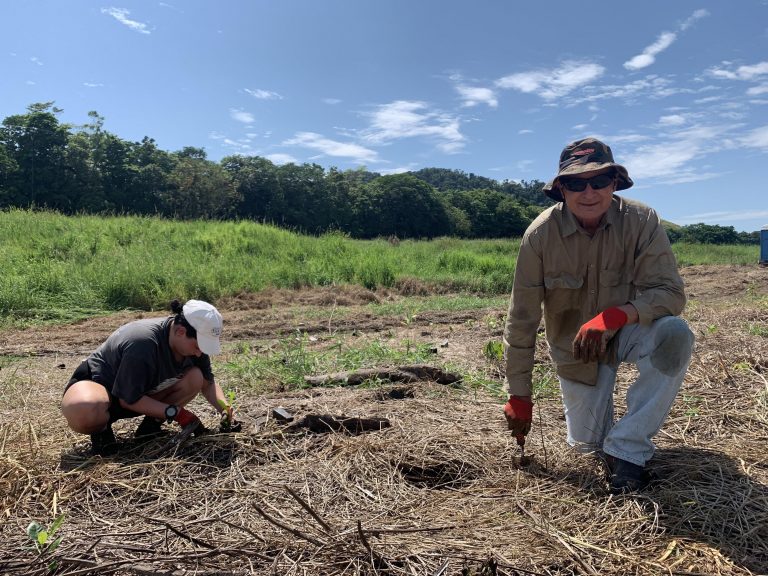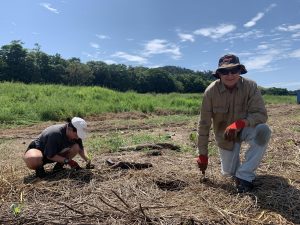 Despite the heat, RR staff and 13 volunteers (not to mention some very enthusiastic kids) managed to plant 1082 trees in total, a record number in record conditions! Well done, a huge effort from everyone.
The trees, once established, will play an important role in stabilising the banks of Ellis Creek and ensuring clean water run-off into the Daintree River, and creating a safe wildlife corridor backing onto the Daintree National Park.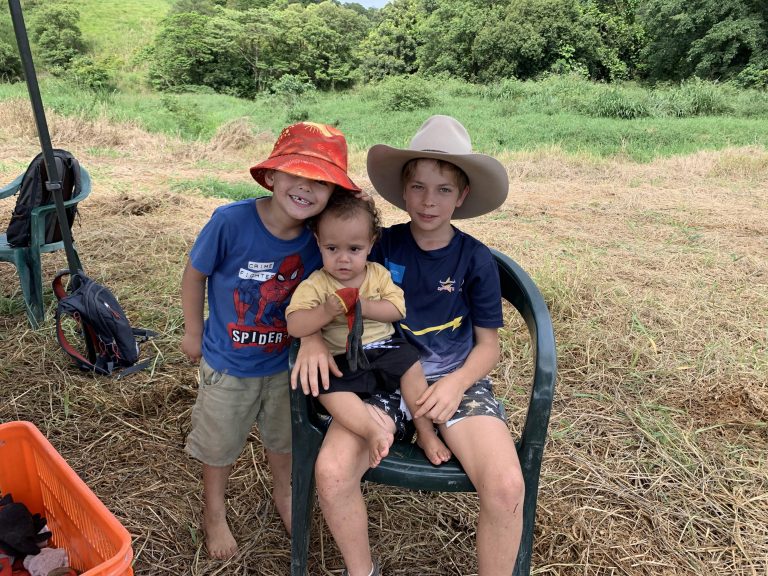 Meanwhile, while others were sweating it out, a small group had a quick break to sit down with Tahlia for a lesson in Language, and she taught us some words for the things around us. This is what we learned:
Eastern Kuku YalanjiEnglish
| | |
| --- | --- |
| Juku | Tree/stick |
| Dakil | Tree branches or arms (same word as is used for the arms of a person) |
| Birra | Leaves |
| Baway | Black Bean tree |
| Kabal | Leichhardt tree |
| Duwar | Black Palm |
| Kakan | The soft top of the Duwar, traditionally used for weaving |
| Billar | Candlenut tree |
| Buyku | Paperbark tree |
| Dulmbil | Umbrella tree |
| Bubu | Land/Country |
| Bana | Water |
| Bama | People |
The Eastern Kuku Yalanji people have inhabited this area, Julaymba, for many thousands of years. It is the source of their dreaming stories, language, and knowledge of the cycles and seasons that have been passed down for thousands of years, and learning language is one way we can acknowledge the culture and respect the land.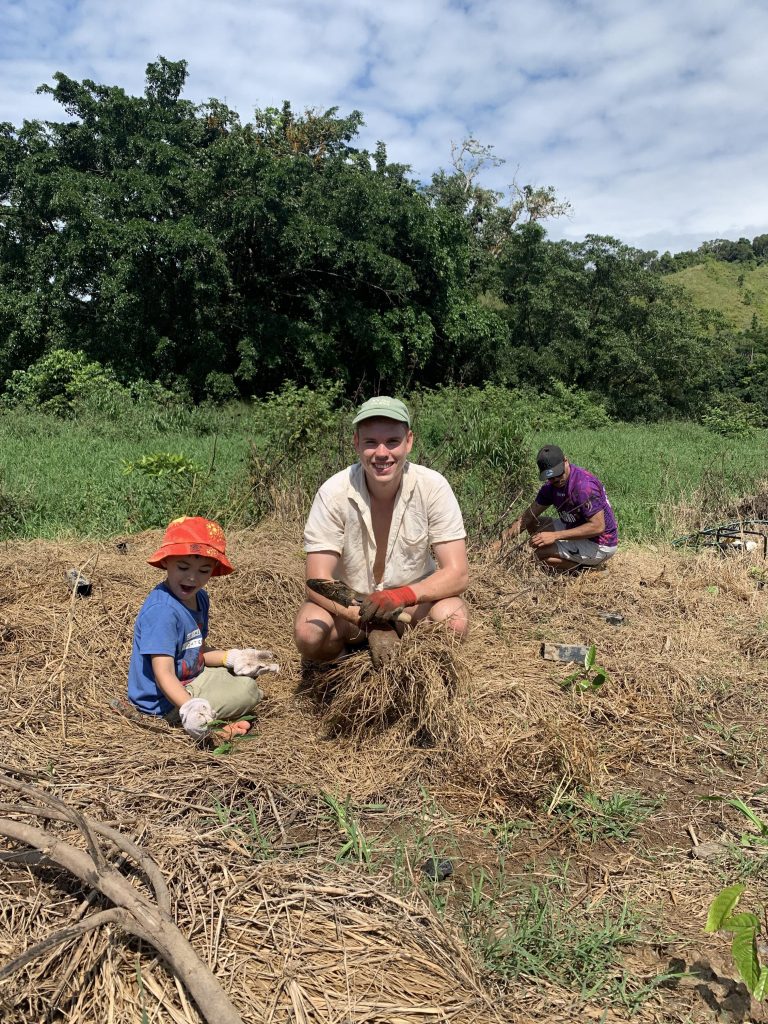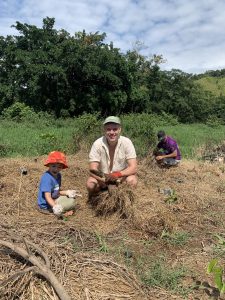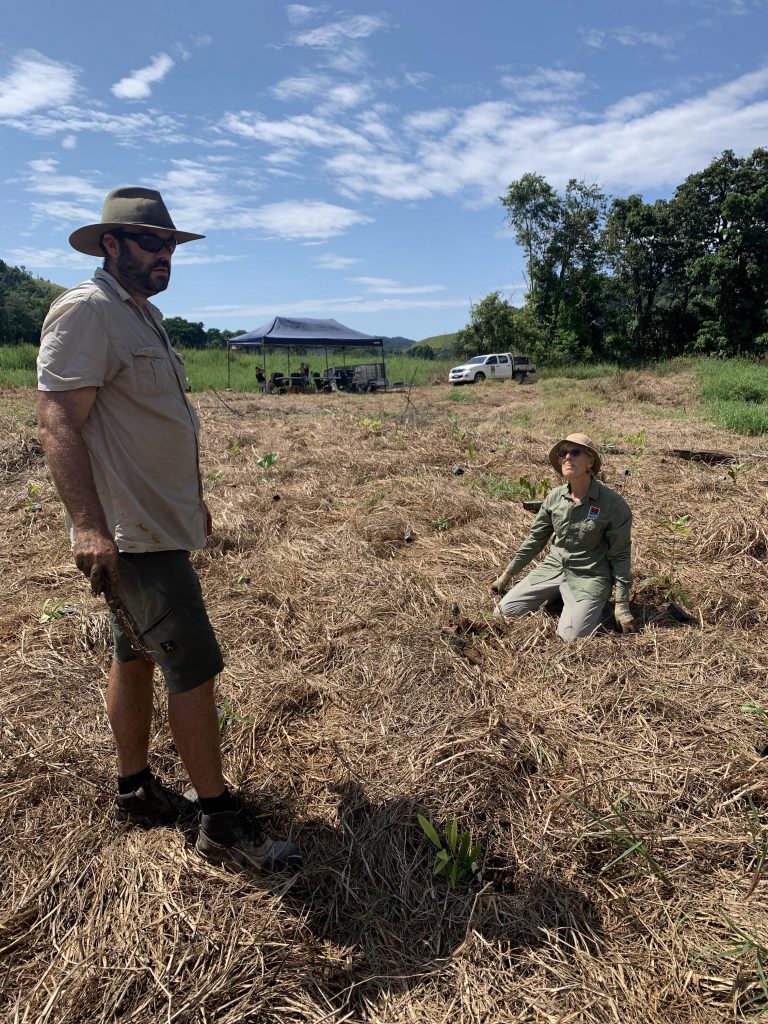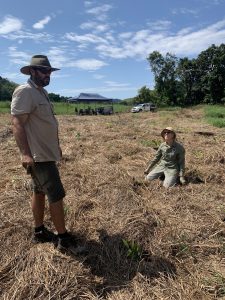 Thank you so much, Tahlia, for sharing your knowledge, and to all our volunteers for working so hard on the day. And thank you as always to Roger and Maggie, property owners of Tranquility on the Daintree without whom these events would not be possible.
Our next and last Tree Planting Day for 2022 will be held on Saturday 19th November. One final effort to put some trees into the ground before the end of the year. Please register your attendance here. See you there!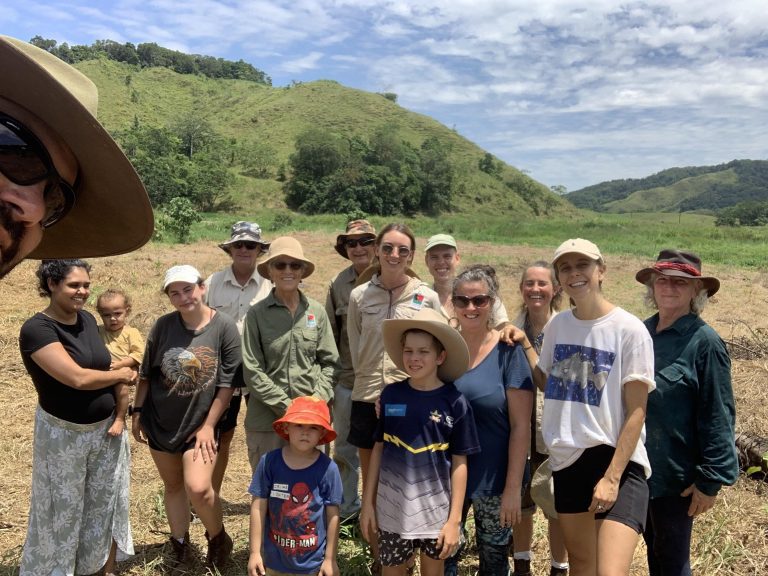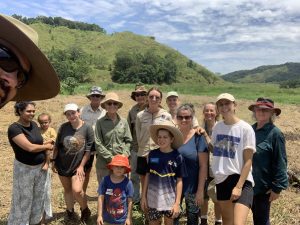 Some of the crew at our October Community Tree Planting Day. From left to right: Land Manager Justin McMahon, Tahlia Burchill O'Brien and son, Ella Vallelonga, Jason Torenbeek, RR volunteer Barbara Maslen, Neville St. John-Wood, Assistant Land manager Sigrid Wilkens, Nick King, Therese Maloney, Kellie Gee, Rebekah Shepardson, Julie Delaney. Front row: Tahlia and Therese's sons
---
Want more good Rainforest news in your life?
Subscribe to our eNews  | Follow us on Instagram  |  Like us on Facebook  | Subscribe to our YouTube channel
Help Protect Rainforests Forever
Donate to Protect Rainforests Forever  |  Become a Rainforest Guardian for as little as $2 a month  |  Partnership Options