New Nursery: Phase One Complete!
Thanks to SO MANY RAINFOREST RESCUERS our goal for Phase One is complete!
The new Rainforest Rescue Daintree Native Nursery has enough funds collected for us to make this dream real.
We can't thank you enough – and we're excited that we'll be sharing the news as we move forward through the different steps from concept to productive tree machine.
Where it's at
Working in Far North Queensland always comes with its own challenges, and we've surmounted most of the ones that have been standing in our path, from weather to no local providers for specific services to waiting for others to finish their pieces to…the list goes on.
One of the challenges is in finding a site on the property that isn't going to impinge on any endangered ecosystems that are excellent targets for restoration – it may be cattle grazed now but it wasn't always like this. Making sure that we keep areas that will again be thriving habitat once restored out of the nursery footprint is critically important.
Imagine if a rainforest conservation organisation was putting endangered habitat at risk through its activities? Well – let's not. We're not letting that happen and that's why it's so important to get this right from the outset.
And that's why we've been helping our super partner and soon-to-be landlord, Queensland Trust for Nature, run ecological baseline tests to make sure that we're not building where we would be impinging on restorable, rare, and endangered ecosystems.
Our nursery team – Justin, Marine, Allen, and Barbara – have been working with the QTFN ecological science team to make sure the surveys are complete and accurate. Once we've got our final site – we finish planning for the site and then we go to approvals.
And then we build.
What to expect
We'll keep you informed of how things are going, and we'll make sure you don't miss any of the big moments – so stay tuned for more updates and look forward to when we officially break ground.
From little things, big things really do grow.
Stay tuned!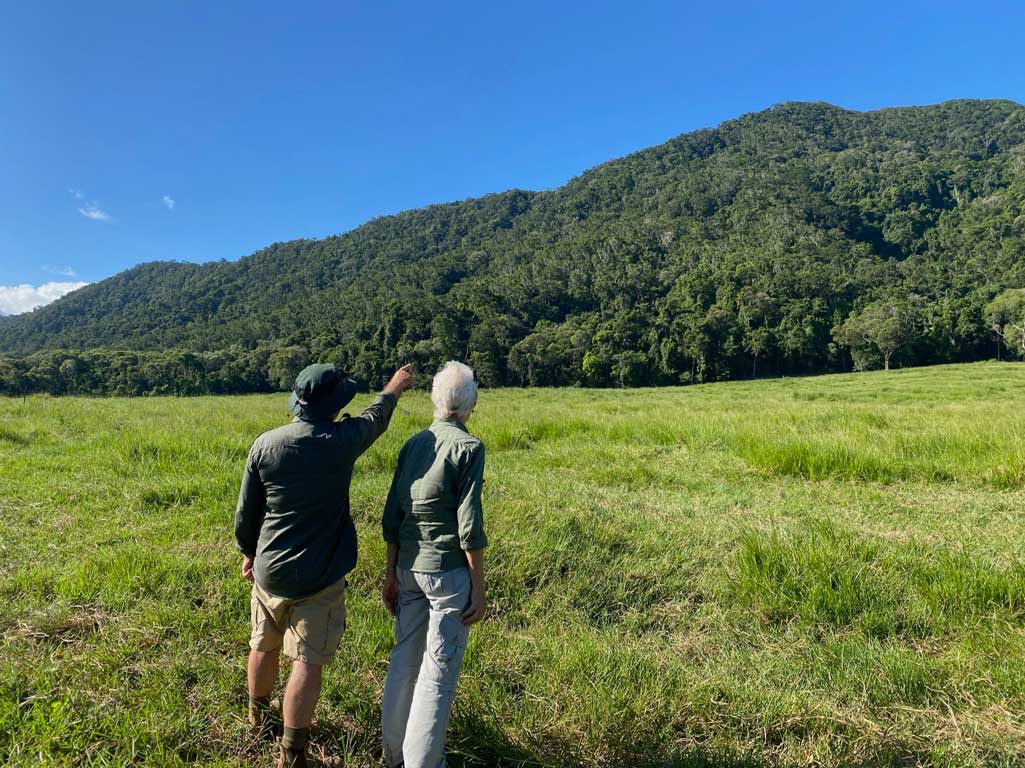 ---
Want more good Rainforest news in your life?
Subscribe to our eNews  | Follow us on Instagram  |  Like us on Facebook  | Subscribe to our YouTube channel
Help Protect Rainforests Forever
Donate to Protect Rainforests Forever  |  Become a Rainforest Guardian for as little as $2 a month  |  Partnership Options