Getting to Know Naurita Briscoe
Naurita Briscoe, is a gifted Kuku Yalanji artist and founder of Walbul Walbul Art. Through her artwork, she reveals stories of her healing, learning, and growing personal experiences. In addition to being an extremely gifted artist, Naurita is also a singer, songwriter, guitar player, and performs original compositions in her Kuku Yalanji language.
Briscoe says that her canvas painting, Inside and Out, represents the "love and support of my brothers and sisters, my children and all my family and close friends who have been the strength and backbone of my journey to finding myself."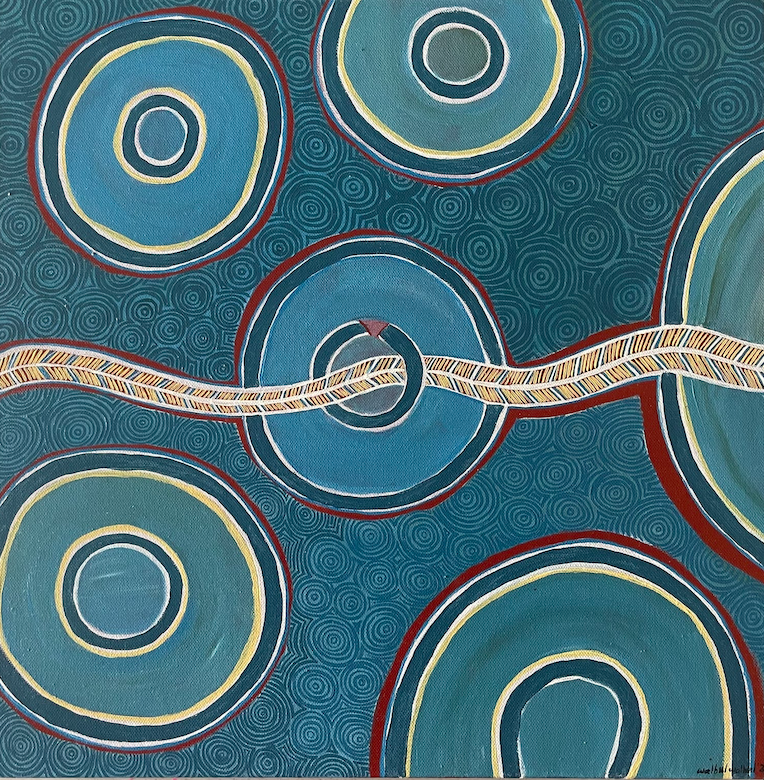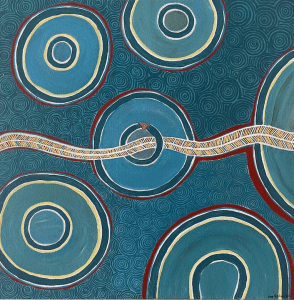 Inside and Out by Naurita Briscoe
Naurita also believes that "beauty comes from within and shines on the outside." She takes pride in her heritage, as she is an Eastern Kuku Yalanji Woman from Mossman and the Daintree (Julaymba) in Far North Queensland. Along with her standing in Kuku Yalanji Nation, Naurita's family is one of several traditional owners of the Mossman and Daintree land. Other works capture the rainforest, the elements, Yalanji cultural heritage, sea country, and the natural environment she relates so closely with.
Since being in contact, Naurita has been and continues to be very generous in her support of Rainforest Rescue and the work that we do. She has donated endless time and talent to help raise awareness and share the beauty and wonder that is Julaymba.
Working with our largest Business Partner, BioPak, Briscoe is one of eighteen contributors who contributed their original artworks for the 'Voices for the Rainforest' campaign. This effort promotes the urgent need to protect rainforests and their unique beauty, sharing their stories and artworks on compostable BioPak Art Series cups.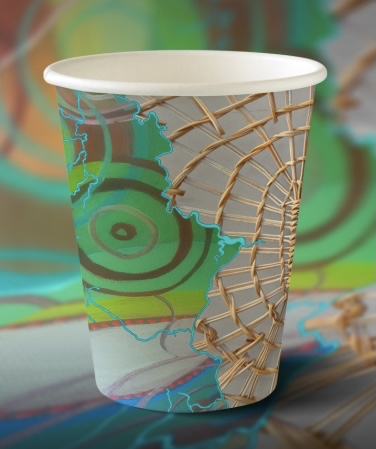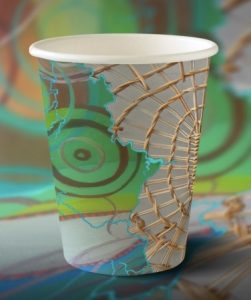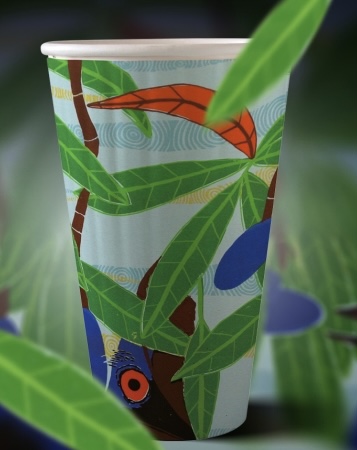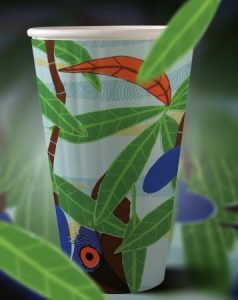 Pictures left to right: BioPak Cup designed by Patty Mills, Olympian and NBA Champion, and the Briscoe sisters, Merindi and Naurita. BioPak cup designed by Naurita Briscoe.
Briscoe reflects on her BioPak design and shares "The artwork reflects our connection to bubu, which in our language is the land, and how strong our connection is with Country." Her original designs are able to help raise awareness for the natural landscape she grew up in and that is very much a part of her; who she is and how she identifies. The Briscoe sisters, Naurita with her sister Merindi, take pride in sharing their stories through cultural and creative practices, from storytelling to music and dance.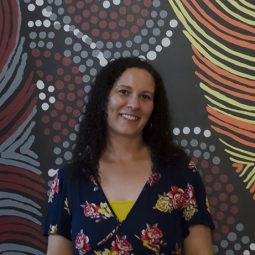 We honour Naurita for everything she does to help protect the unprotected Daintree Rainforest, hand in hand with Rainforest Rescue, every day. Working together makes us stronger, and makes the conservation outcomes we strive for more significant, and more powerful.
To look at the many products that Naurita creates and are available for sale, please visit Walbul Walbul Art.
Interview and words by Carli Mikell
Want more good Rainforest news in your life?
Subscribe to our eNews  | Follow us on Instagram  |  Like us on Facebook  | Subscribe to our YouTube channel
Help Protect Rainforests Forever
Donate to Protect Rainforests Forever  |  Become a Rainforest Guardian for as little as $2 a month  |  Partnership Options