PROTECTED – Lot 36 Ronald Rd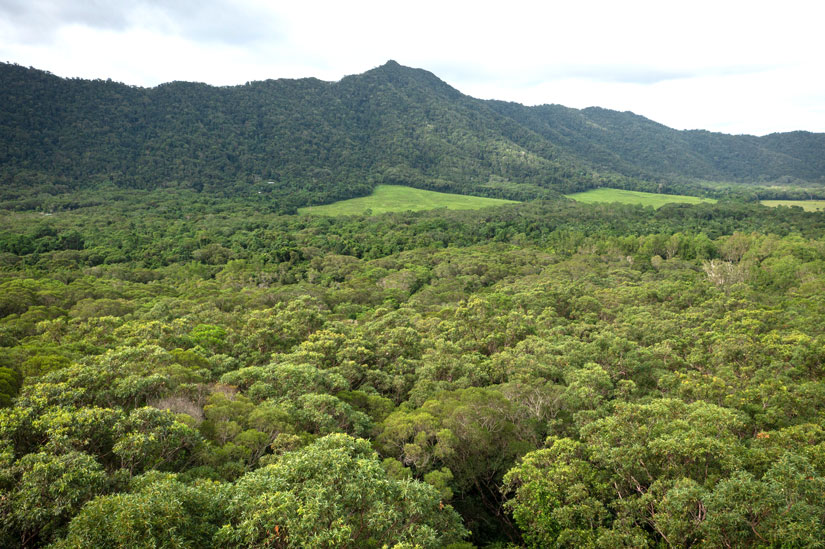 It's official: Lot 36 Ronald Road, Daintree will be protected forever.
Because of you – and the many people like you who support Rainforest Rescue – we are able to increase the amount of protected Daintree Rainforest Habitat: Lot 36 Ronald Road, Daintree.
And we can do this without asking for your help – how good is that? It's so good.  This was only possible because a number of people and groups contributed funds outside of our appeals. This gave us a surplus that we believed you'd want to see put to good use – a good use like this buyback!  Some of these people and groups were specific that they'd like their funds used for a property rescue, so that's exactly what we did.
When Lot 36 Ronald Road came onto the market, it was another case of "we need to jump before someone buys it for potential development." We knew this because Allen and Barbara are familiar with the area and it's also an area that we've talked about prioritising.
While it doesn't have attached properties creating a corridor, nor does it connect directly to the National Park, it's an island where development was leaving little for Nature. In the future, it will connect through to the National Park/World Heritage area via the beautiful block that we helped QTFN rescue for restoration – Lot 83 Cape Tribulation Rd – and the back of another property. Lot 83 connects to the National Park and, once that property is restored, it will ultimately provide good connectivity for Lot 36.
The local real estate agent described the property in the sale advertisement: "Over 20,000m2 is on offer, just minutes from the Daintree River Vehicle Ferry service. A blank canvas awaits with valley views facing toward the rising sun scaped with mature vegetation and a small water source at the lower boundary, whilst privacy remains from other landholders. This natural setting will be frequented by some of the world's rarer species – Cassowaries and Tree Climbing Kangaroos through to the full array of birdlife only the Daintree can deliver. Hold for the future, or clear your driveway now plus 700m2 for your home or simple weekend escape."
Let's not.
Allen and Barbara did an ecological survey of the property and found that it was indeed a worthy rescue on its own merit before we placed our bid. It is primarily regrowth but is well on its way to becoming rich habitat that will qualify for nature refuge assignation in due time. It won't require any restoration on our part for it to be rich refugia that will join the rest of the protected and undeveloped habitat that the native fauna relies on in the Daintree.
APPEAL-FREE RESCUE
One of the things that is most special about this rescue is that you won't have heard about it yet. Nobody reached out to invite your support – for that I'm a little sorry as I know for many folks it's a real pleasure to direct funds towards specific rescues. However, we are fortunate in that several supporters have helped create a surplus that we've used to create a special Rescue Fund – yes, the Rainforest Rescue Rescue Fund.
Thanks to the people who've contributed in between appeals, we were able to pounce on this delightful rainforest block and get a reasonable price.
For those of you who would like to contribute to the Rescue Fund – please do. Our goal is to increase our rescue power by having more funds on hand so that when opportunities like this one, as well as Lot 36 Cape Tribulation Rd which we bought through the Rescue Fund in November 2021.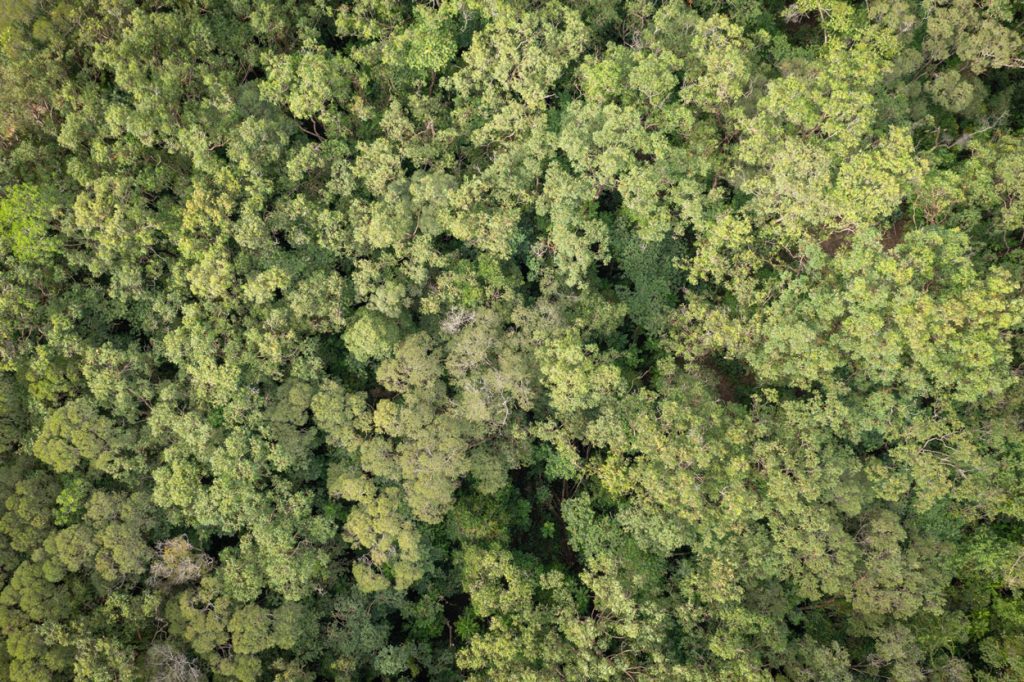 Together we are Protecting Rainforests Forever.
This rainforest parcel will become part of the Rainforest Rescue collection of rescued forever properties in the Daintree, adding another important block to the protected list and helping reduce the risk of further development in this area.
Animals like the Spotted-Tail Quoll, Lumholtz Tree-Kangaroo, and the iconic Southern Cassowary, all benefit.
PROPERTY SURVEY FROM ECOLOGICAL ADVISOR ALLEN SHEATHER
"The property is situated on the northern side of the road towards the eastern end of the road. Both lots on either side have had driveways installed and settlement clearings established. Lot 37 to the west has only recently had the driveway put in prior to it going on the market and Lot 35 towards the east has had the driveway for quite some time and a failed attempt to settle on the property was undertaken. The crude dwellings have collapsed into ruins as has the bore pump shed closer to the road.

The topography slopes reasonably steeply from the road drooping down towards flatter, wetter ground at the rear of the lot. This is true of most of the lots on that side of Ronald Road but it doesn't seem to have prevented settlements from occurring.

While the understorey is dominated by an interesting mix of rainforest species the upper canopy appears to be made up of Acacia spp, Lophostemon sp, Melaleuca spp, and Eucalyptus spp with some larger rainforest trees. It had an ephemeral drainage line running down the slope from the road that continued on into the property at the rear.

In the area near to where the failed attempt to settle on Lot 35, we did find a few weed species one of which had a few young plants establishing on Lot 36 (Travellers Palm – Ravenala madergascariensis) and we would encourage that they are removed before they get much larger if the property is purchased. Up at the roadside, we did note some Syngonium sp. growing on a couple of trees and perhaps this would also need to be taken care of.

The canopy throughout the property was in pretty good condition with very little rattan palm growing across the lot as a result. It was reasonably easy to move around the block if one ducked and weaved to get through the Wire Vine (Lygodium reticulatum) which was quite prolific. The vegetation did vary across the property with the Acacia and Lophostemon dominating nearer the road, a couple of pockets of Daintree Red Stringybark (Eucalyptus pellita), and then at the rear because it was increasingly swampy a bit more of a mixture.

While the property does not share a boundary with the QTFN-owned Lot 83 the property between Lot 36 and Lot 83 is a fairly large lot that has been settled close to its frontage on Cape Tribulation road leaving the forest towards the rear (adjoining Lot 36) undisturbed. It would be very difficult for this property owner to change the situation as it is very wet poorly drained soil for all of the property other than where they have chosen to settle. This is also true of the portion of Lot 83 in the areas closest to Lot 36 and consequently, it was never cleared for cattle grazing. For this reason Lot 36 scores quite well for its connectivity and corridor values.

Overall we see Lot 36 as a worthy property purchase, particularly in light of the settlement of many of the other properties in Ronald Road and that it does have general connectivity to Lot 83 and once that property is restored will ultimately provide good connectivity to the National Park/World Heritage Area."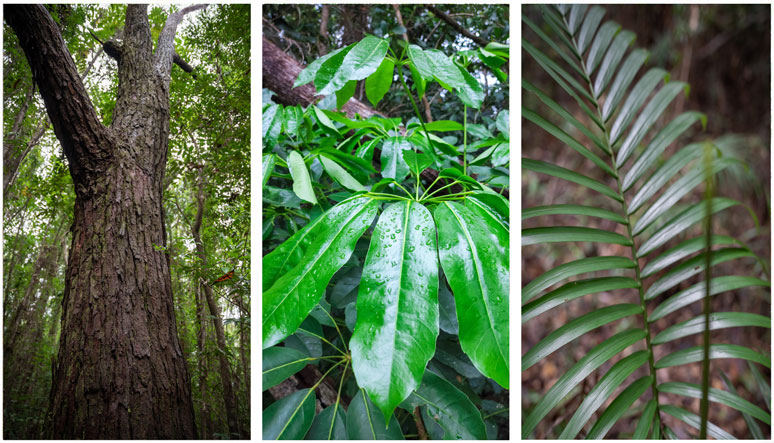 RESCUING LOT 36 RONALD ROAD IS THE RESULT OF YOUR SUPPORT
Because of you, Rainforest Rescue is in great shape and we're increasing our buyback program, our tree production to support more restoration and more Daintree rainforest is being protected and restored.
Thank you for being part of Rainforest Rescue and thank you for putting your trust in us.
Together we are protecting some of the most unique ecologies on the planet, in the Daintree.
THANK YOU! This now makes 40 protected properties so far – And more to come.
In the meantime, know that we are deeply grateful to be able to do this work together – we couldn't do it without you.
For the rainforest,
The Team at Rainforest Rescue
Below are most of us, including a board member and some of the kids for good measure!
Back (L-R): Lisa (who's off on a new adventure in government), Marine, Kristin, César, Branden, Emily, Marty, Silvia, and Rachel.
Front (L-R): Dylan and Celeste (César's little ones), and Justin.
Missing: Angela, Caroline, MaryBeth and Sigrid.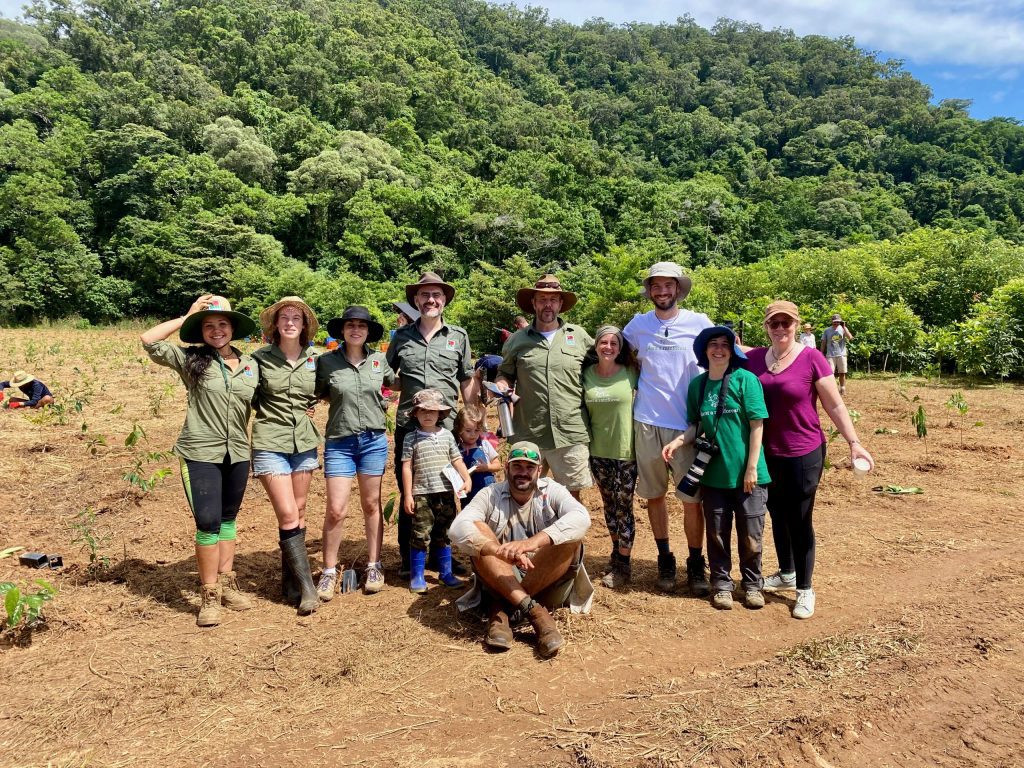 This is how WE are Protecting Rainforests Forever, together.
---
Want more good Rainforest news in your life?
Subscribe to our eNews  | Follow us on Instagram  |  Like us on Facebook  | Subscribe to our YouTube channel
Help Protect Rainforests Forever
Donate to Protect Rainforests Forever  |  Become a Rainforest Guardian for as little as $2 a month  |  Partnership Options