Ground Grocer Goodness
Recently, Rainforest Rescue enjoyed the company of two special visitors in the Daintree from Orange, NSW, Mark and Clare. They are the owners of the fully certified organic Habitat Vineyard, the online composting store groundgrocer.com, and proud Bronze-level Rainforest Rescue Business Partners.
As part of his passion for the natural world, Mark also performs microbial life analysis for businesses interested in improving their soil health through the use of compost teas and organic fertilisers. While up in the Far North, he met with some of our team and generously gave his time and expertise to share an introductory lecture on Soil Life Microscopy.
Mark spoke about notable soil scientists and discoveries, methods of composting, the importance of the soil food web, agricultural systems, and soil health indicators. It turned into a wonderful discussion about how Rainforest Rescue can improve our planting and weed management methods to encourage conditions favourable to microbial life and therefore improve soil health on our regeneration sites.
The day after, he led a hands-on practical session to demonstrate how to correctly take soil samples, prepare them for analysis under a microscope, and recognise types of anaerobic and aerobic microorganisms.
He not only did this, but donated to Rainforest Rescue an optical microscope worth over $900!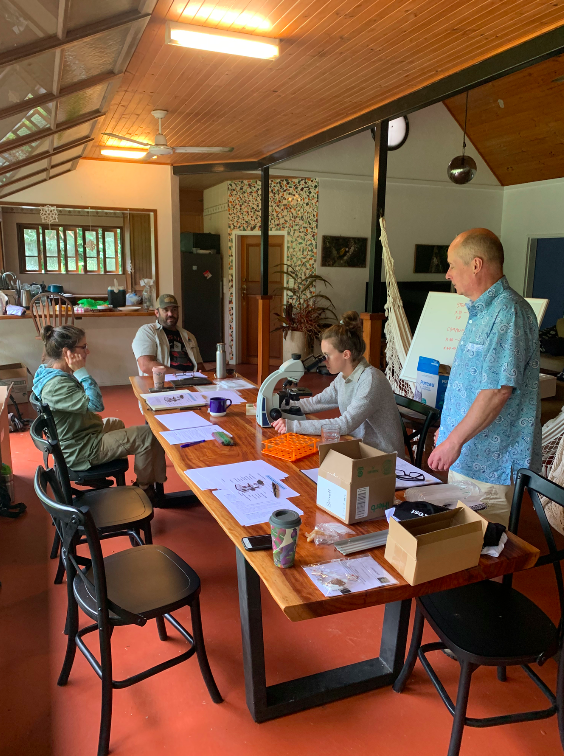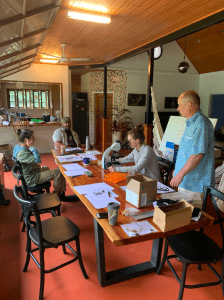 Learning to use our new microscope!
Soil is an integral, very often overlooked and largely under-appreciated aspect of an ecosystem. Healthy soil is not only the foundation of life on Earth, but plays a crucial role in limiting climate change by storing twice as much carbon as contained in plants and trees, and three times as much as in the atmosphere (1).
Equipped with new knowledge, skills and equipment from Mark, we can soon start gathering long-term data on the presence of soil microbes at our regeneration sites, and gain valuable insight into whether we are fostering a healthy soil environment to promote aeration, water retention, break down organic matter, store carbon, help fight pests and diseases, and promote root strength for our rainforest trees.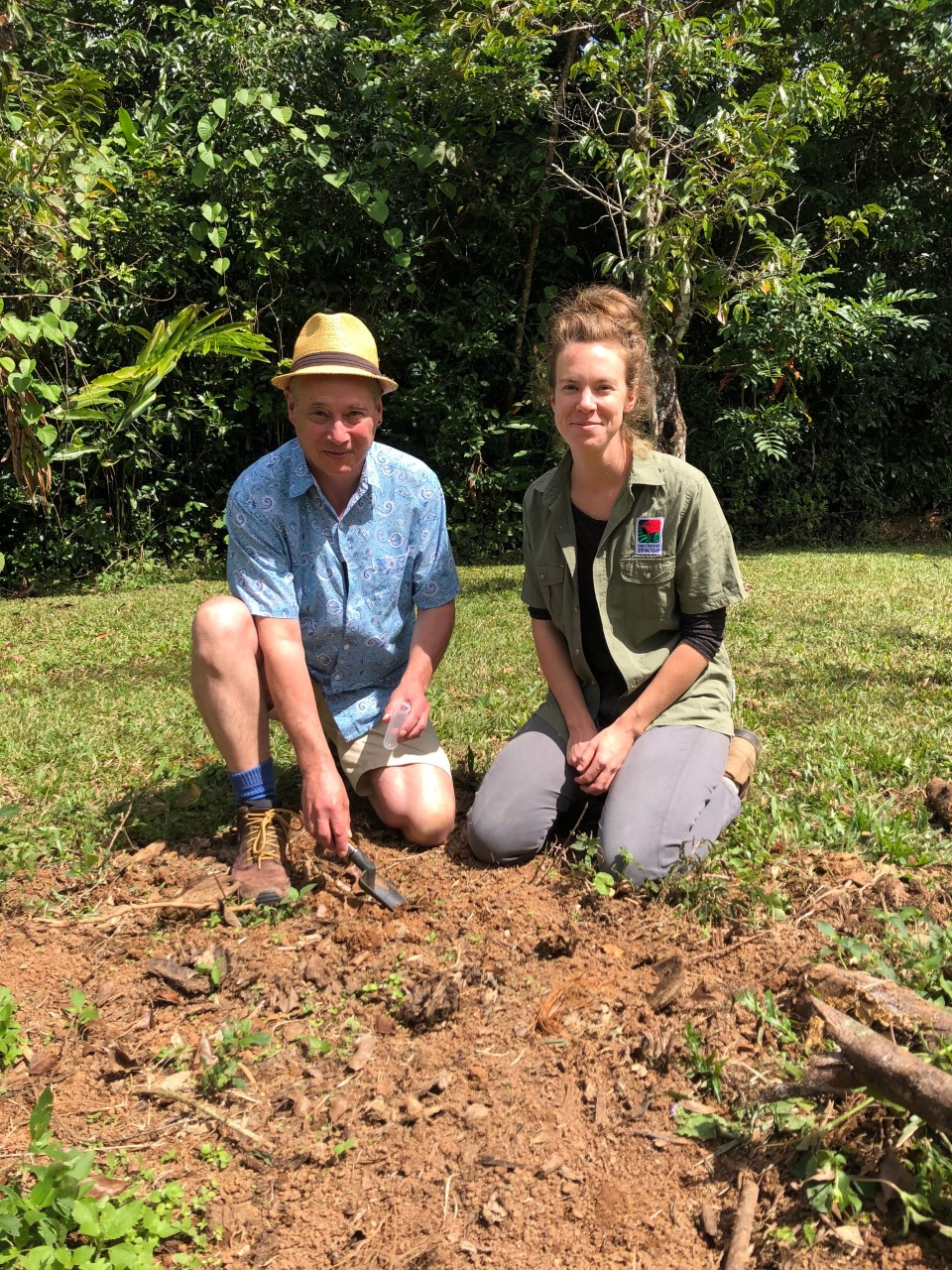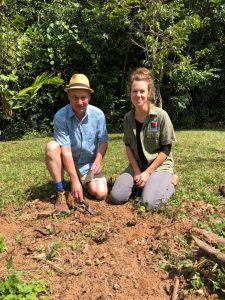 Mark and Marine taking soil samples for analysis 
Soil science is a relatively new field and much is yet to be discovered, but it is pioneers like Mark who are helping pave the way to improving our world's soil – and all the amazing benefits that come with it! 
We want to thank you so much Mark and Clare for your generous donations of not only time, but equipment AND funds to help our organisation. 
Thank you also to Dave at the Daintree Ice-Cream Company for the use of his wonderful space to hold the lecture and practical sessions.
If you would like to read more about the fascinating life of soil microbes, mycorrhizal fungi and benefits of composting, head to groundgrocer.com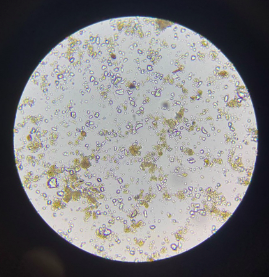 Image of amoebae found in soil from our new microscope
---
Want more good Rainforest news in your life?
Subscribe to our eNews  | Follow us on Instagram  |  Like us on Facebook  | Subscribe to our YouTube channel
Help Protect Rainforests Forever
Donate to Protect Rainforests Forever  |  Become a Rainforest Guardian for as little as $2 a month  |  Partnership Options