Forest Super Foods: Celebrating Nature's Superpowers!
Today, we get to know Justin Snyder from our wonderful Platinum business partner Forest Super Foods, who has been a key supporter of Rainforest Rescue since 2017.
We LOVE to celebrate vision-match partnerships of ours that continue to go above and beyond our expectations. The businesses who not only consistently back us every year, but continually increase that level of support as their business evolves. When he founded Forest Super Foods in 2012, Justin had a vision of providing people with the highest quality organic superfoods from small, independent suppliers. His commitment to sourcing the best, locally grown products has made Forest Super Foods a leader in the organic superfoods market.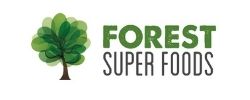 Over the past 5 years of our partnership, and now going into our sixth year together, Forest Super Foods has generously contributed over $60,000 to our restoration efforts, and helped protect over 10,000 sqm of World Heritage Daintree Rainforest – What an amazing achievement Justin!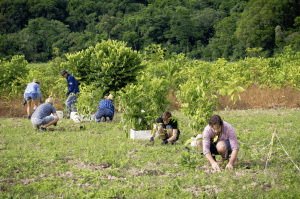 Justin at our Annual Community Tree Planting Day in 2017
Tell us how Forest Super Foods came to be?
I was traveling in India after high school and discovered Spirulina. I was blown away by the idea that there were special foods out there that were so nutritionally dense.
How does supporting Rainforest Rescue as a Platinum Partner align with your values?
I think business is about a lot more than just making money. A big part of it for me is to make sure we are helping to make the world a better place. 
Why do you think protecting rainforest, in particular the Daintree rainforest, is important?
The ancient rainforest is irreplaceable not just in terms of the flora and fauna but also in terms of the air quality across the entire planet.
Do your customers love that Forest Super Foods support us?
I think our customers love that their purchase is making a tangible difference to the world around them.
Five years now of rescuing and restoring rainforest, and Forest Super Foods has been increasing its level of support each year to become a proud Platinum Partner in 2022. Forest Super Foods has contributed almost $60,000, protecting over 10,000 sqm of unprotected, World Heritage Daintree rainforest. How does that make you feel?
It feels great… but we are only getting started! We will continue to donate $1 from every order placed at Forest Super Foods, so the more people that order from us the more we will be giving to RR!
What do you love about partnering with Rainforest Rescue?
I love how passionate you guys are about protecting endangered rainforest and I love that the way in which you do it ensures the land is protected for generations to come.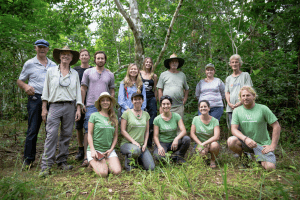 Justin at Kurranji Bubu, one of the properties he helped to protect and restore
What do you feel when you are surrounded by rainforest?
I have been to the Daintree many times and my home is actually in the middle of one of the first regenerated rainforests in Australia! The rainforest makes me feel grounded and in awe of nature.
Is there a Forest Super Foods product that you recommend readers try?
All of our 40+ super foods are hand picked by me so I think all of them are incredible! Our Australian Grown Lions Mane mushroom is our most popular product (1000+ 5 star customer reviews). It's natural brain food that can help to improve mood, focus and energy. It's certainly worth a try. 
———————
Thank you so much Justin for chatting with us, and for your commitment to giving back to nature through supporting land restoration work in the Daintree rainforest. Together, we show how business can have a huge impact in making the world a better place, one tree at a time ?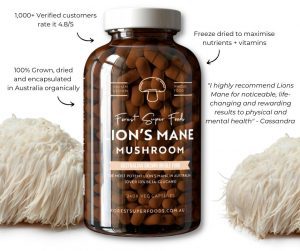 ---
Want more good Rainforest news in your life?
Subscribe to our eNews  | Follow us on Instagram  |  Like us on Facebook  | Subscribe to our YouTube channel
Help Protect Rainforests Forever
Donate to Protect Rainforests Forever  |  Become a Rainforest Guardian for as little as $2 a month  |  Partnership Options