Celebrating the Rainforest in Far North Queensland (a Rainforest Rescue in the Community bumper edition!)
As the rains eased off and it started to dry out in Far North Queensland, we got busy connecting with familiar and new faces in our local community and celebrating the rainforest.
Five recent events celebrating the rainforest and highlighting the invaluable natural environment of the Wet Tropics region, and members of the Rainforest Rescue were fortunate to participate in each of them. Here's what we learned and experienced: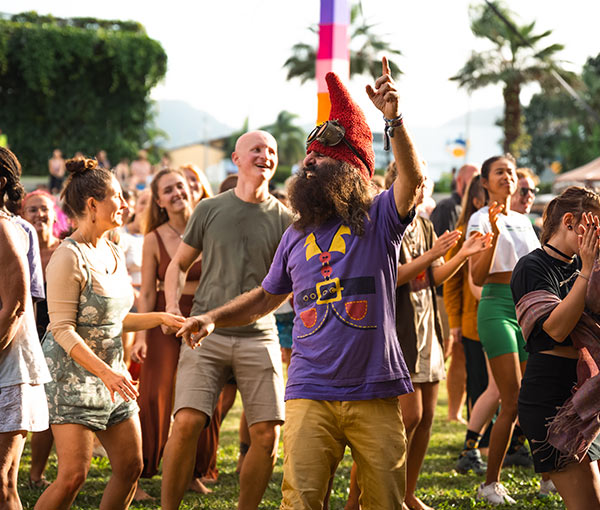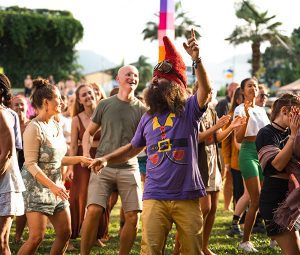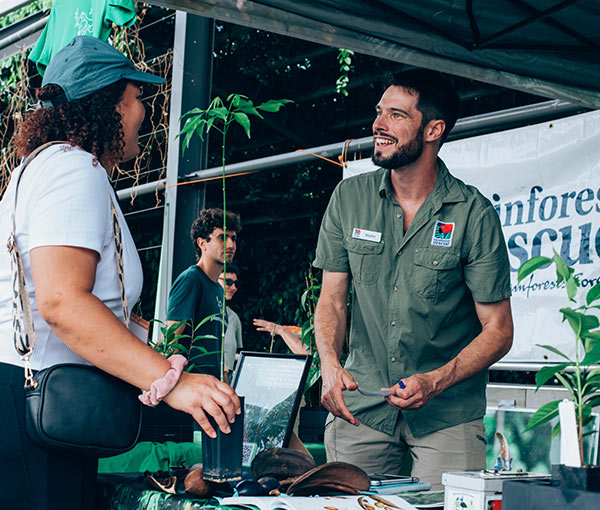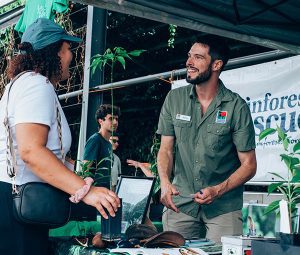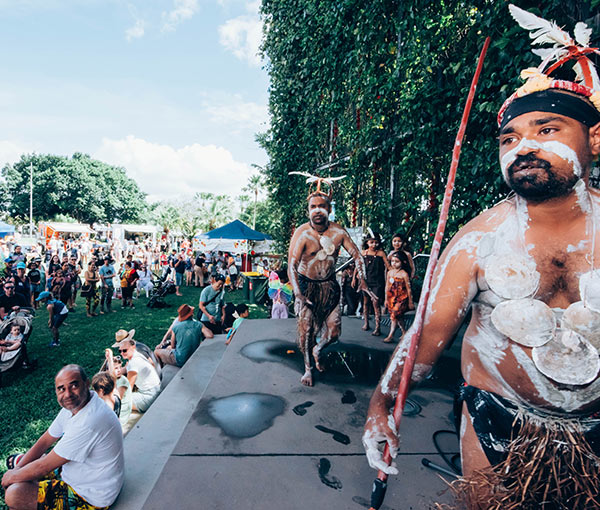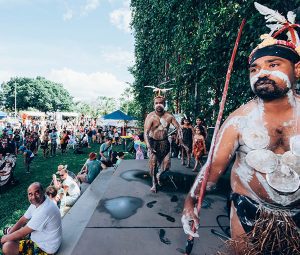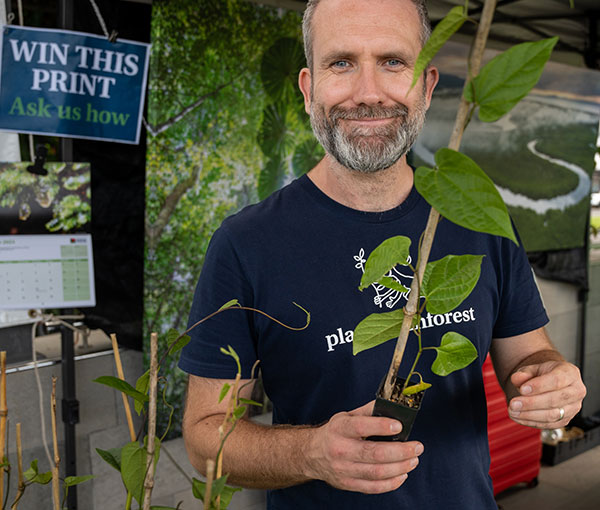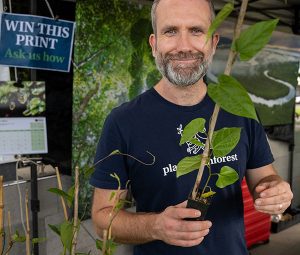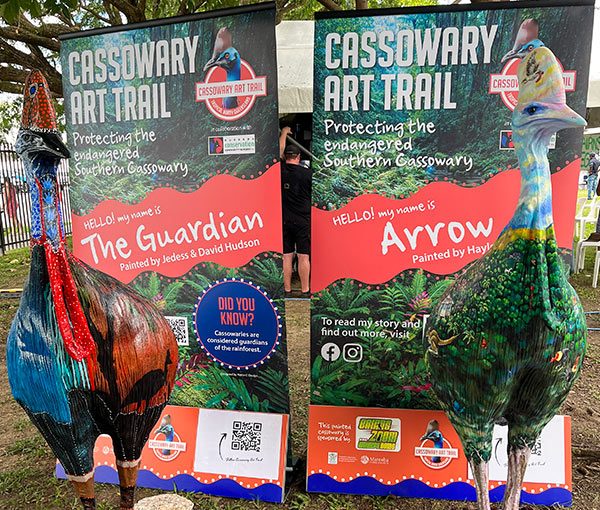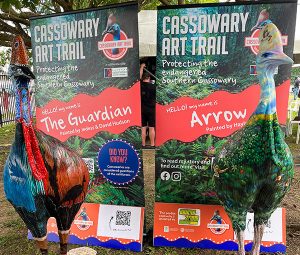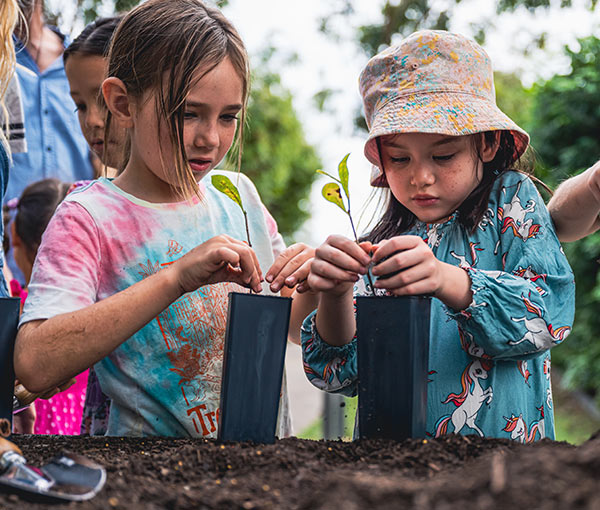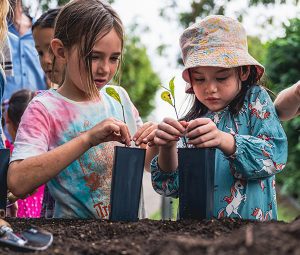 Celebrating the environment with everyone at Cairns E
cofiesta
Cairns Ecofiesta is Queensland's premier sustainability festival, and a perfect place for celebrating the world around us.
The day is a buzzy, vibrant mix of environmental and social organisations engaging with communities from the Cairns region and beyond. This year was Rainforest Rescue's biggest ever at Ecofiesta. Our beautiful exhibit looked over the amphitheatre in Martin Munro Park where a pan-cultural mix of song, dance and speakers took to the stage.
Visitors to our stand could learn more about the fascinating diversity of plant and animal species within the Wet Tropics World Heritage Area and Rainforest Rescue shared stories of the importance of rainforest species endemic to the Daintree region.
Our Native Nursery team were on hand to discuss plant care tips and ideas for creating a native rainforest backyard! For a small donation Ecofiesta attendees could take home a potted Aristolochia, a native rainforest vine and the host plant of the Cairns Birdwing butterfly. Encouraging endemic species into our gardens by planting native flora is a great way to connect with our natural environment. Many of the people we had conversations with were keen to tell us about their rainforest plant success stories and ways that they're regenerating the land on their property.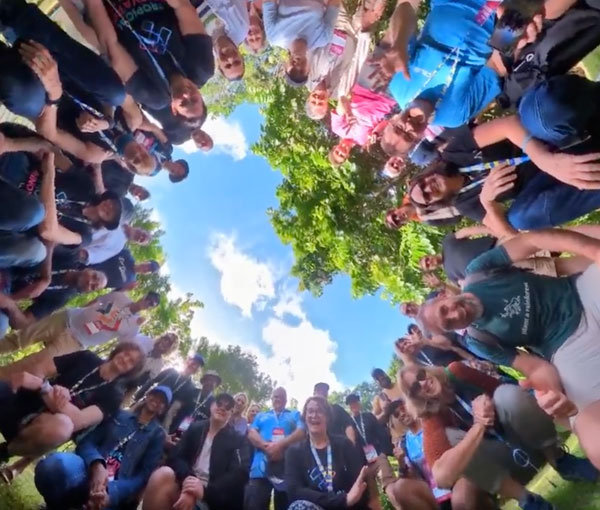 Reimagining the rainforest at the Tropical Innovation Festival
A few days later and we're up on the Kuranda Range at Rainforestation. Here we had a glimpse at the future of the rainforest and its relationship with technology. Thanks to the Tropical Innovation Festival, through their Innovators to the Rainforest Day.
This event was a great way to realise how the rainforest environment plays multiple roles beyond biodiversity:
Statistics suggest that over 25% of all Western medicine derives from rainforest plant species. This number increases further when factoring in indigenous treatments and remedies, highlighting how critical preservation of native rainforest habitat is.

Through climatology and understanding the natural topography of rainforests researchers uncover innovative ways to cool our environments. 'Climate Tech' is one of the fastest-growing sectors in innovation right now.

With Artificial Intelligence (AI) technology at the centre of innovation, the myriad data sets from a rainforest environment could provide all manner of start points for innovation and entrepreneurship.

As an immersive experience, rainforests provide creative and inventive inspiration along with a deep cultural connection, which combined can have great economic value to a region as a drawcard for visitors.
Clearly, we can still learn a thing or two from one of the world's oldest natural habitats!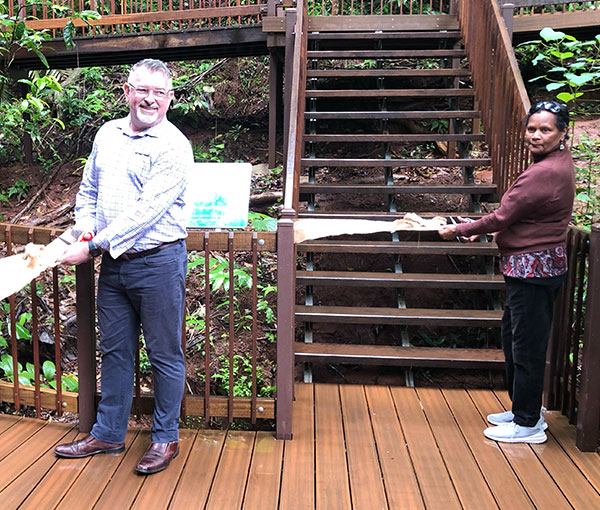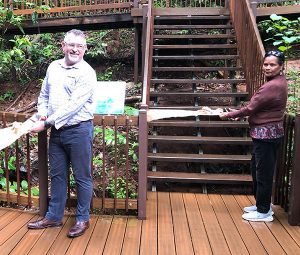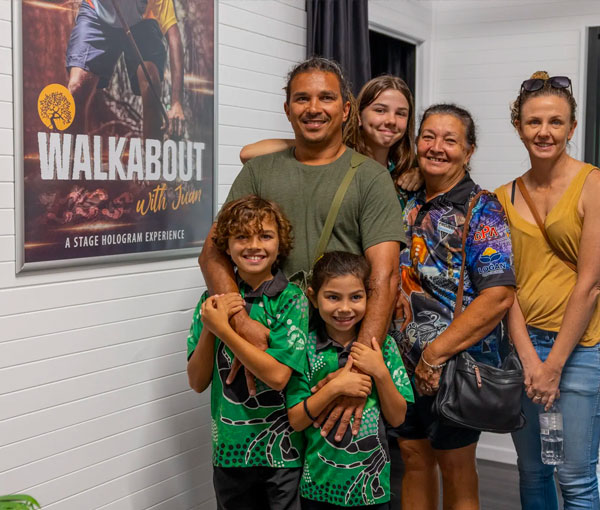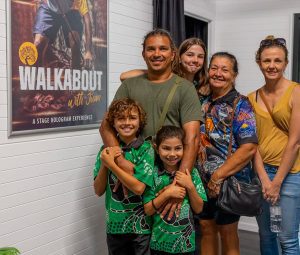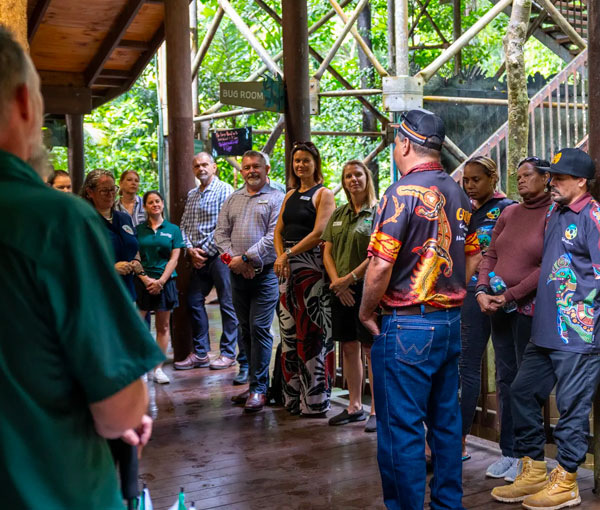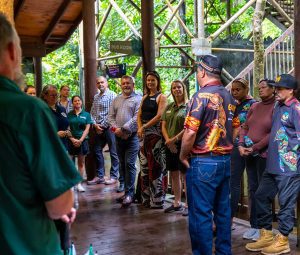 Getting close to 'virtual nature' at the Daintree Discovery Centre's 3D Theatre official opening
Back up north in the Daintree itself, we attended the official opening of Daintree Discovery Centre's immersive new 3D hologram theatre. While the tech is most likely an Australian-first for a tourism experience, it's the storytelling from a Kuku Yalanji perspective that is most compelling.
Wildlife darts in and out of the theatre area while our holographic guide, Juan Walker, tells us about each animal's significance, from the culinary to the mystical, as hologram versions appear almost as if you could reach out and touch them. Many of these creatures are nocturnal, so for many people this may be the only time they can 'see' them.
Experiences like this are vital for raising awareness and understanding of the cultural importance of the Julaymba (Daintree) to Eastern Kuku Yalanji people, in addition to educating visitors on how they can appreciate the complex biodiversity and sociological value of the region.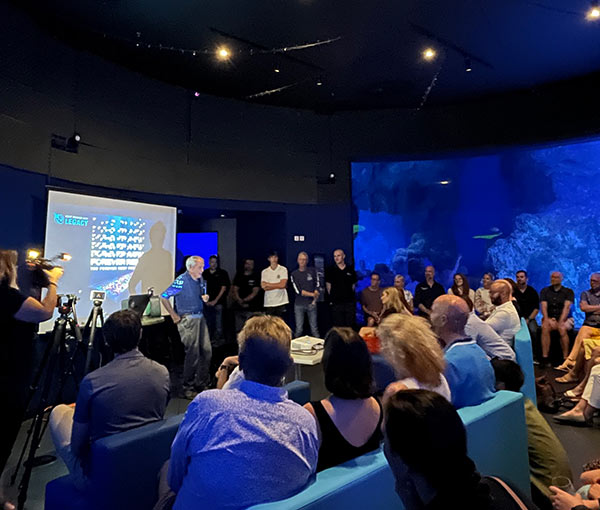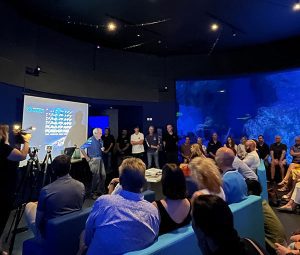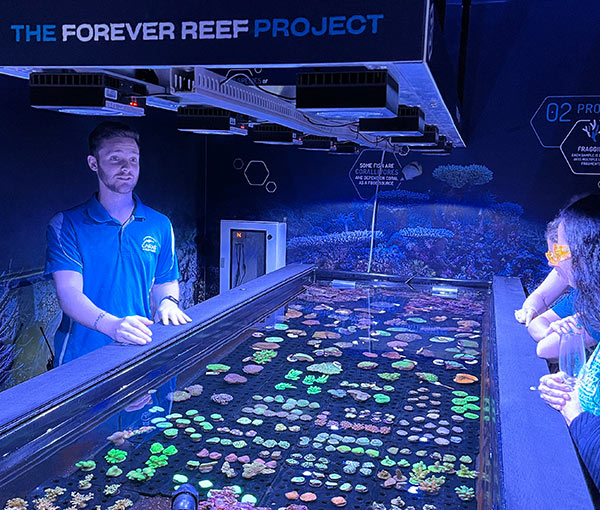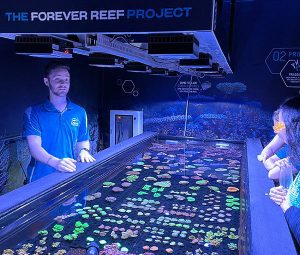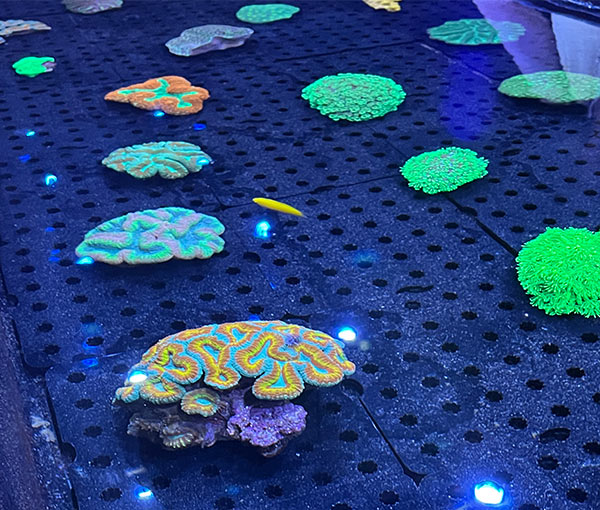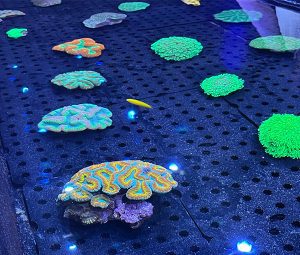 Witnessing nature's fragility at the launch of the Great Barrier Reef Legacy's coral Biobank
There's only one place on Earth where two World Heritage Listed Areas are side by side–Far North Queensland–where the Daintree Rainforest meets the Great Barrier Reef. This unique geographical proximity and the resultant ecological interactions between the adjoining ecosystems of rainforest, mangrove forest and coral reef means Rainforest Rescue has close connections to organisations and initiatives that focus on those habitats.
Our good friends at Great Barrier Reef Legacy (GBRL), one of our Conservation Partners, are working tirelessly to collect and preserve living samples of each of the estimated 400 species of coral found across Australia's Great Barrier Reef.
Without question, this is the most important project we can be undertaking for corals and coral reefs.

Dr Charlie Veron, 'The Godfather of Coral', Former Chief Scientist at the Australian Institute of Marine Science.
GBRL's Forever Reef Project living coral 'biobank' was officially unveiled to the public at Cairns Aquarium in June. Emotionally charged speeches from Dr Charlie, Dr Dean Miller and the GBRL team heightened our anticipation of what we'd see, with warnings of another challenging year ahead due to El Niño's appearance overshadowing the progress to date.
Seeing the delicate fragments of coral arranged in purpose-built tanks is like peering through a jeweller's store window to marvel at the precious merchandise. Only, there's a conflicting sense of admiration and frustration that we've had to assemble this collection in the first place.
If you're in Cairns, we urge you to visit the Cairns Aquarium to view the GBRL living coral biobank first hand. It is stunning to witness close up. However, the biobank really stresses the fragility of natural ecosystems. The very fact that people are scrambling to save coral species against a ticking clock indicates just how far we are down a road of our own making.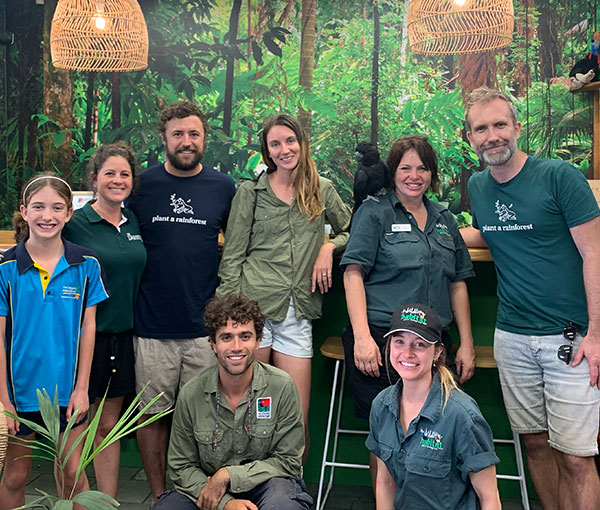 Raising a toast to the rainforest on World Rainforest Day
The final stop in our community calendar was celebrating World Rainforest Day at the Daintree Shop in Port Douglas. Our team caught up with local guides and champions of the region to toast the amazing landscape where we live and work. We spent time with the Wildlife Habitat crew discussing the transformative effect of close-up encounters with native animals. You never forget your first python pat!
For visitors to the region, places like the Daintree Shop are an ideal introduction to understanding how unique, ancient and diverse the Daintree Rainforest is. Remember, everyone begins their rainforest journey somewhere.
The power of community engagement
Each community event reminded us of the role we all have in connecting ourselves and each other to the natural environment we live in. Engaging with our local community in this way is a heartening experience–there are many who care deeply about our planet and its future, some are just beginning to learn how to do so and are eager to help in an effective way.
But, as ever, we always feel like there's so much more to be done.
Thankfully, people like yourself are keen to connect and be custodians of the world around us, mindful of the impact we're all having on it.
We'll be back out in the community again soon. If you see us, stop and say hello!
---
Want more good Rainforest news in your life?
Subscribe to our eNews  | Follow us on Instagram  |  Like us on Facebook  | Subscribe to our YouTube channel
Help Protect Rainforests Forever
Donate to Protect Rainforests Forever  |  Become a Rainforest Guardian  |  Partnership Options