August Community Tree Planting Day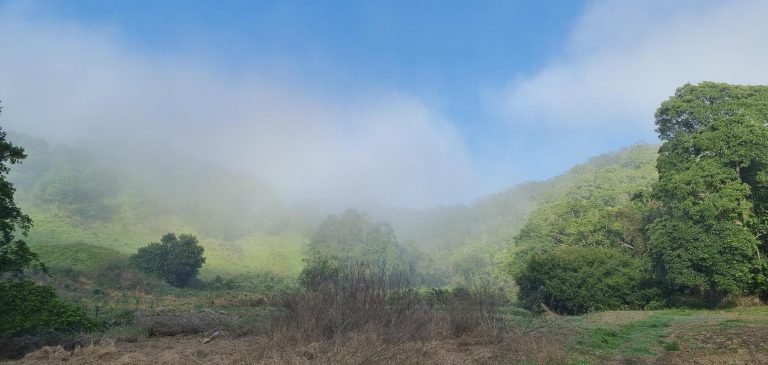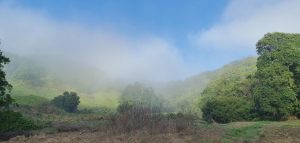 Tranquility on the Daintree (Image credit: Emily Silverstone)
One misty morning on the third Saturday of August, 16 volunteers and 3 Rainforest Rescue staff gathered at Tranquility on the Daintree to put 1000 new rainforest seedlings into the ground at our latest Community Tree Planting Day. After the fog lifted, the sun began to shine and Tahlia Burchill-O'Brien gave a Welcome to Country, where she kindly offered up her knowledge of language and culture, and suggested that some planters may wish to take off their shoes and walk around to connect more deeply with bubu (country).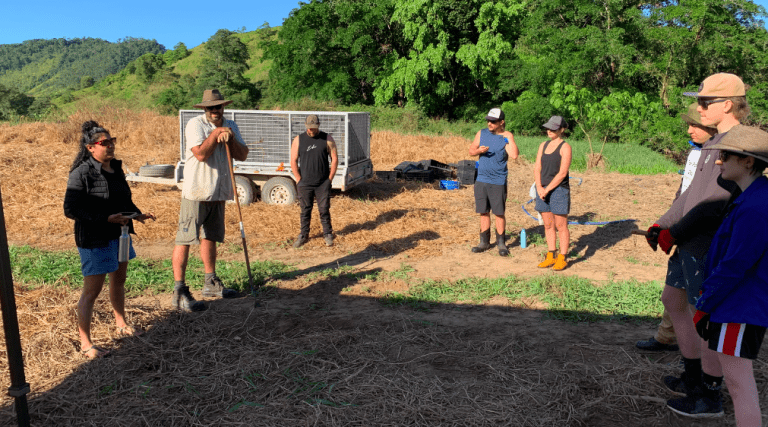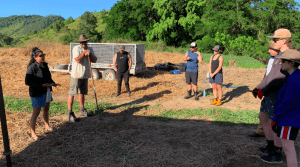 "Normally I am barefoot, I love being barefoot on bubu, but today I am wearing shoes."

– Tahlia's son, Jarrah
There was a great mix of people in attendance – local farmers, residents from Daintree Village and other surrounding areas, university students, photographers, and horticulturalists, just to name a few.  Everyone's planting skills were spot on, and these 1000 new seedlings will now contribute to storing carbon from the atmosphere, providing food and shelter for the many unique species of the Daintree, as well as repairing creek lines to reduce erosion on what will be a 3 Ha revegetated plot.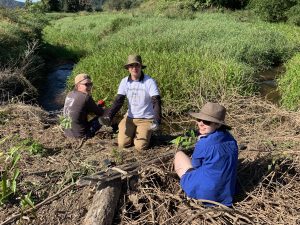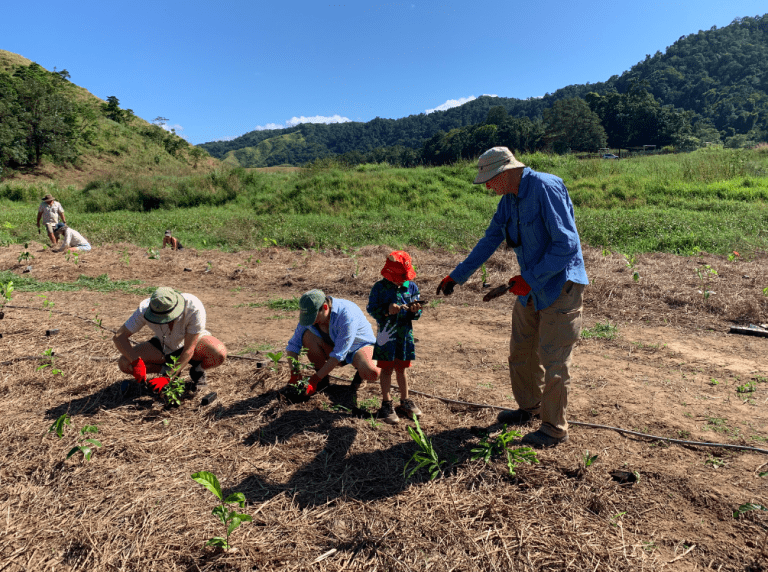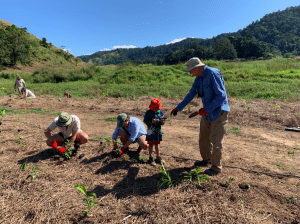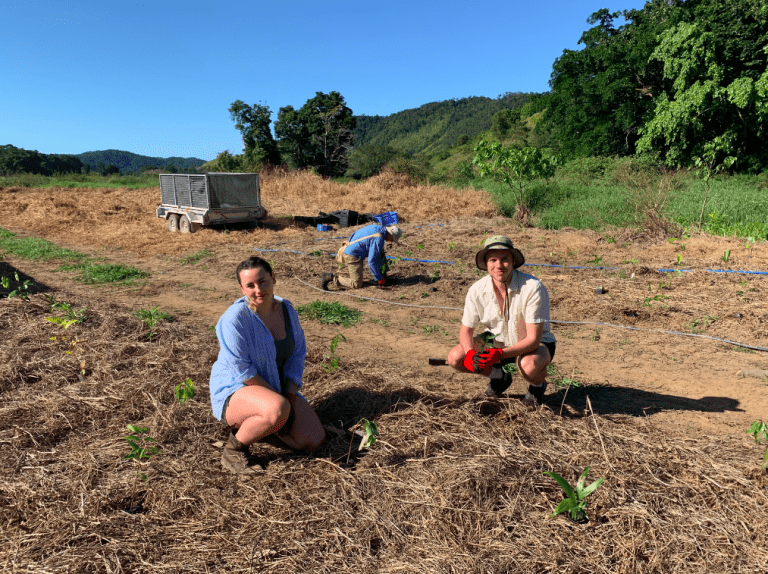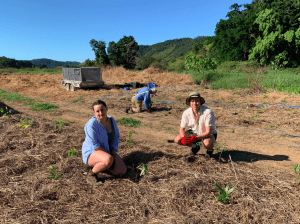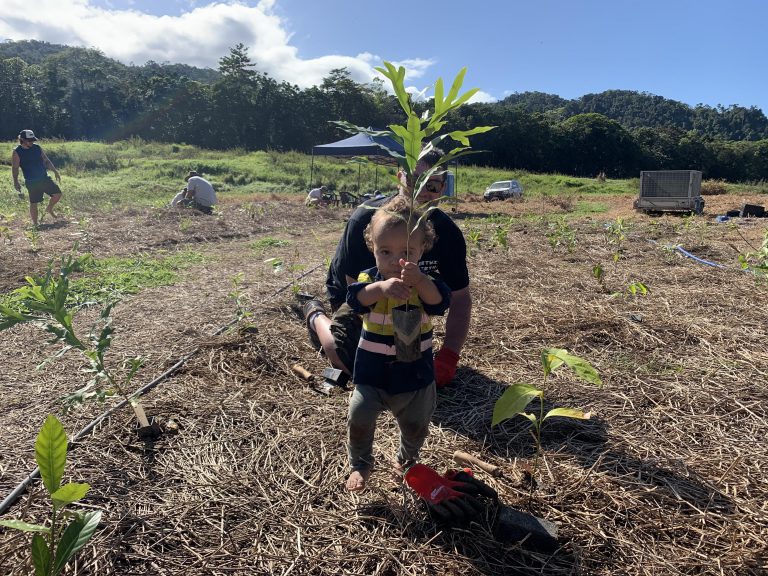 A well-deserved morning tea consisting of scones, ANZAC biscuits and fruit was very much enjoyed, and once every tree had been planted, Rainforest Rescue's Land Manager, Justin, gave a demonstration of the water blaster, a new planting methodology whereby a hole is blasted into the ground with a high-pressure stream of water, cutting instantly through layers of mulch and reducing the need to water after planting. This method has been a great success so far, with the amount of labour being reduced and seedlings having a higher survival rate. Justin then had a very enthusiastic assistant demonstrate how we put water crystals and fertiliser in the hole afterward.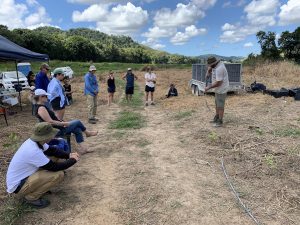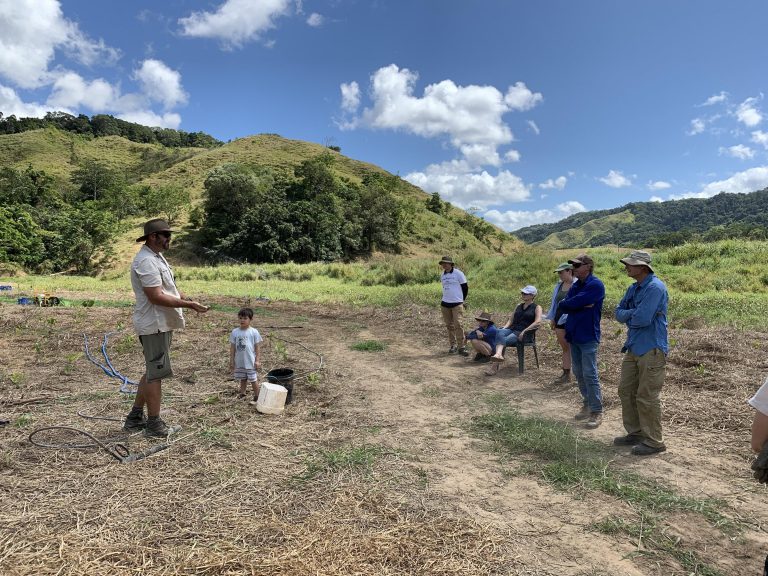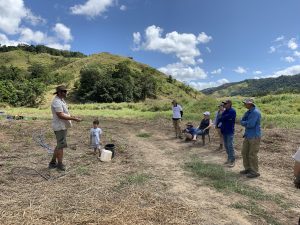 Many thanks to everyone who showed up on the day, we very much appreciate your help and company! Thank you also to The Enviro Co. for sponsoring the day, and to Roger and Maggie, landowners of Tranquility on the Daintree, for making events like this possible.
The next community tree planting day will be held on Saturday the 24th of September. We would love to plant some more trees with you. See you all there! ?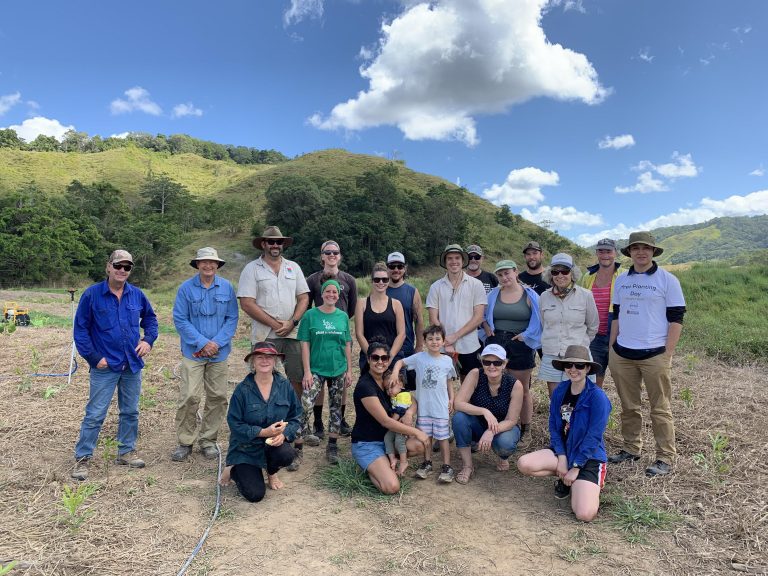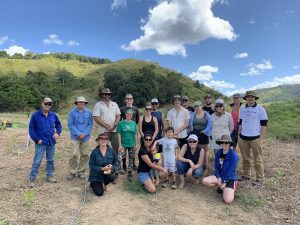 ---
Want more good Rainforest news in your life?
Subscribe to our eNews  | Follow us on Instagram  |  Like us on Facebook  | Subscribe to our YouTube channel
Help Protect Rainforests Forever
Donate to Protect Rainforests Forever  |  Become a Rainforest Guardian for as little as $2 a month  |  Partnership Options