Rainforest Rescue Talks Daintree, New Nursery on ABC Radio's Nightlife
I normally spend my Sunday nights resting up and getting ready for the week ahead. So it was a welcome surprise to be invited to join Suzanne Hill, host of ABC Radio's Nightlife Program, for a brief interview on their Grassroots segment about Rainforest Rescue's work late on a recent Sunday evening.
Suzanne and I had a fantastic talk about the Daintree – why it's special, what challenges it's facing and why we should be protecting it. She also gave me a chance to tell you about just a few of our current initiatives, including the new nursery that we're currently planning, which will help increase the footprint of the Daintree. That project is going to add important habitat and buffer for the heart of the rainforest, which is one of the best things we can do to help gird against global warming.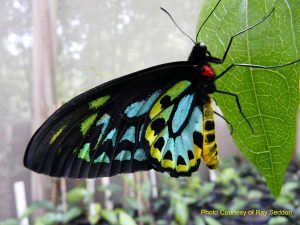 I hope it was both informative and entertaining…and if you found it so, please let us know – and share it with your friends. We're really grateful for every helping hand we get that brings more people to the cause of protecting rainforests.
You can listen to the full 18 minute audio clip right here:
– Branden Barber is CEO of Rainforest Rescue