New Native Daintree Nursery – UPDATE
Trees are the Answer – Which Equals a New Nursery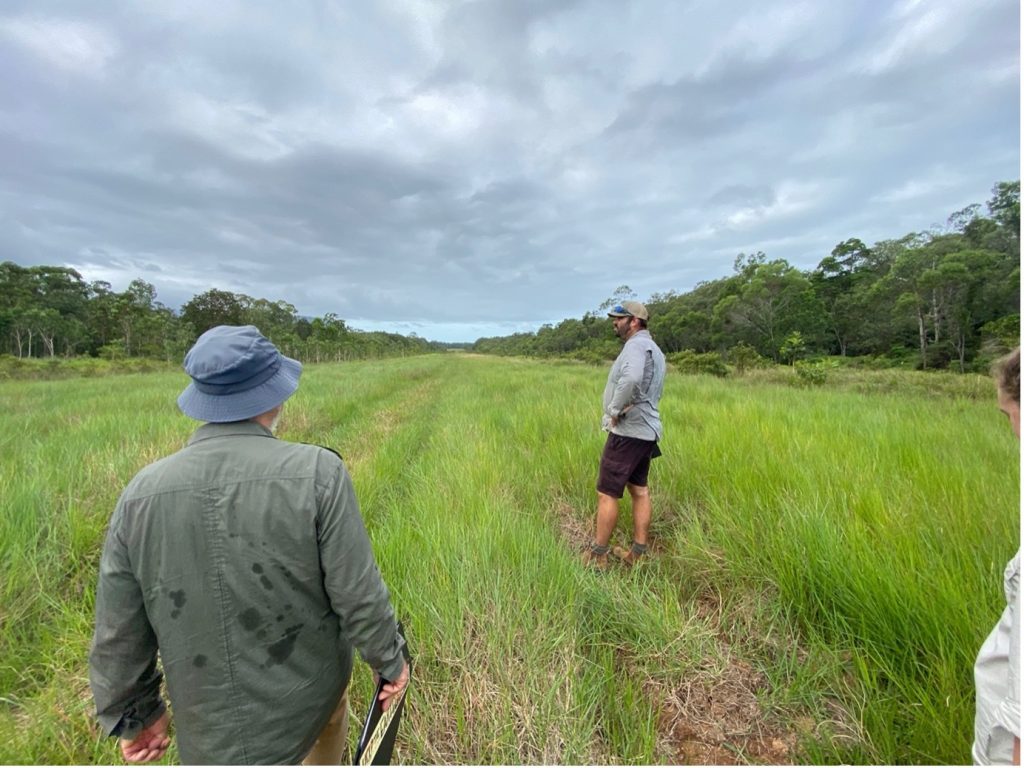 When you consider the increasingly apparent and worsening consequences of global warming and our changing climate, doing whatever we can to protect our biosphere and all life is what we have to do.
It's been almost two years now since that wonderful board meeting when Rainforest Rescue decided to double down on restoration. With the aim to get more trees into the ground to both restore lost habitat for the rare and threatened species of the Daintree, as well as to make our best contribution to sequestering carbon to help mitigate the negative impacts of global warming. We're proud to say we've done a lot to make that goal a reality.
And so much now rests on the new nursery that will replace the nursery we've now grown out of.
Rainforest Rescue is in a unique position to identify areas to plant trees, propagate, and grow a diversity of region-specific species. This then allows for restoration to happen ourselves. Considering that trees are a clear answer to "how do we sequester carbon efficiently?", it's important that we increase our tree production and get more and more trees into the ground as quickly as possible.
The fact that our trees help grow the Daintree is an added bonus – we increase habitat for rare and threatened species as we increase the footprint of the rainforest itself. We're growing the Daintree! That makes it one of the world's only rainforests that isn't shrinking and is in fact, growing. There's no time to lose!
The sooner we can get to full tree production, increasing our annual output by 1500%, going from 12,000 trees to 150,000 trees, the better.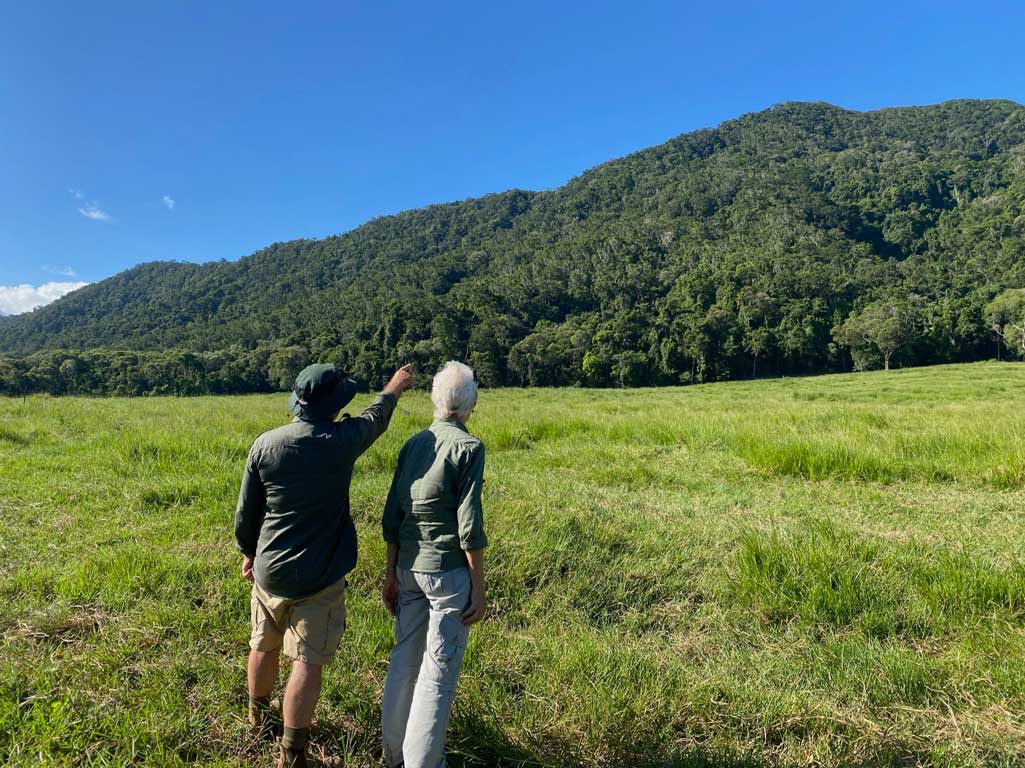 Moving Targets
You may remember that we helped Queensland Trust for Nature secure Lot 83 – the Gateway to the Daintree. It's a wonderful property that is almost 1000 acres of land of which almost 300 acres are ready for restoration. We were excited to have both saved the land through our partnership and to have a new location on which to build our new nursery.
The location at Lot 83 is perfect for a nursery, but it's even better for restoration. QTFN's ecological science team did a thorough survey and the spot we had chosen for the nursery can not only be restored, but it will also sustain an extremely rare ecosystem type. There are 8 of these rare ecosystems on the property and since we'd like to see more rare ecosystems restored, we decided to look for another spot.
What could be better?
It was at this time that our "Eye on Property in the Daintree", Barbara Maslen, alerted us to the potential sale of the old Cow Bay Airstrip. It seems that the airstrip, defunct for 8 years now, was potentially going to be snapped up by a pilot with dreams of turning it back into a functioning airstrip.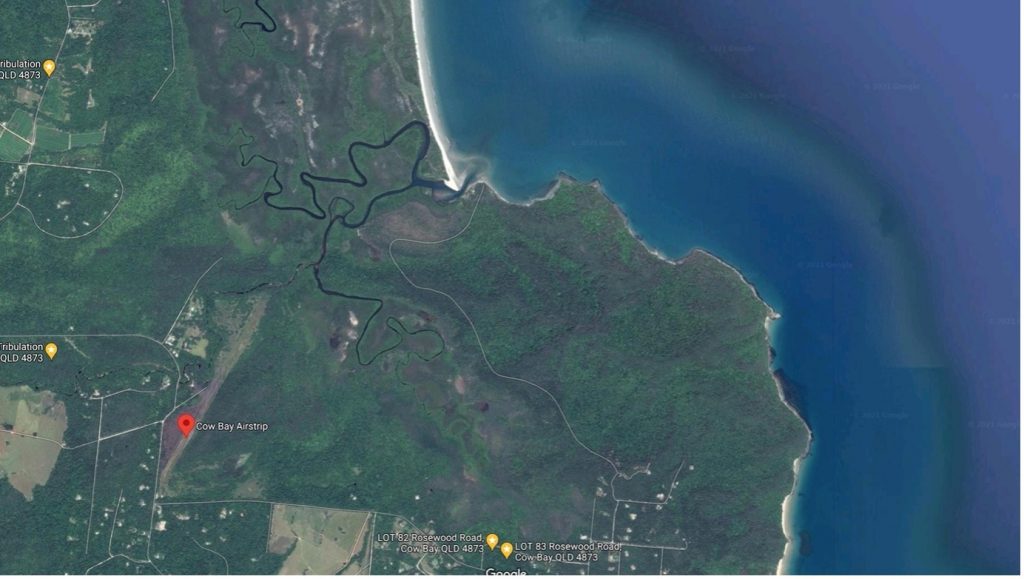 So we got on the phone and reached out to some friends who are in the business of protecting rainforests, and with whom we've rescued rainforest together, to see if they could help. Not only could they help, but they went right into action, ultimately securing the property forever.
What makes this news even greater is that not only did they rescue the 125Ha block with 16Ha of cleared land, but they want Rainforest Rescue, to put our nursery there and restore the land that is cleared.
And – they are also generously making more resources available for us on the property to make sure that this new nursery is successful.
Our gratitude for this is unbounded!
Marty brought his drone along and got many terrific images – like the one above. The site is ideal – as is the partnership. We couldn't ask for better partners and we're extremely grateful to have their support.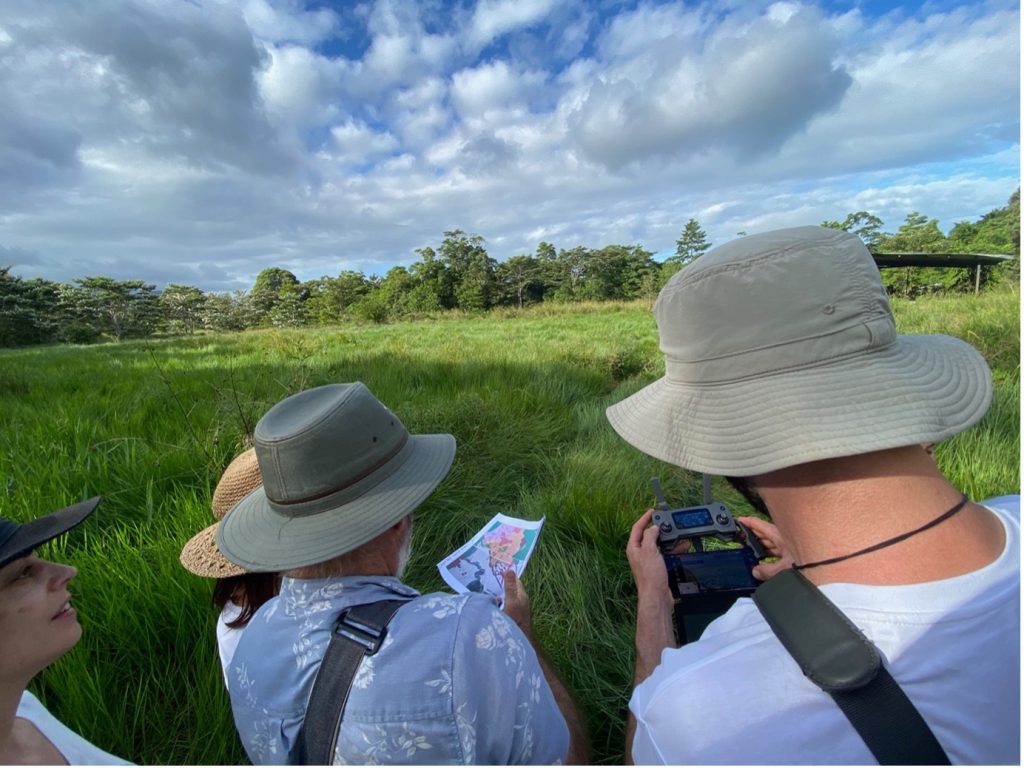 So together we've helped to protect this big block of mostly intact rainforest, thanks to our friends who stepped up to purchase and protect it and those who raised the alarm.
And now we're getting the occupancy agreement buttoned down we have an ideal home for the New Native Daintree Nursery which will lead to the next steps…and soon, to building.
It's also good to note that the block, bordered on two sides by deep water creeks, has unique ecosystems and vegetation that is extremely rare Daintree rainforest. It's going to be a wonderful location for the new nursery, and a meaningful restoration project in to the future.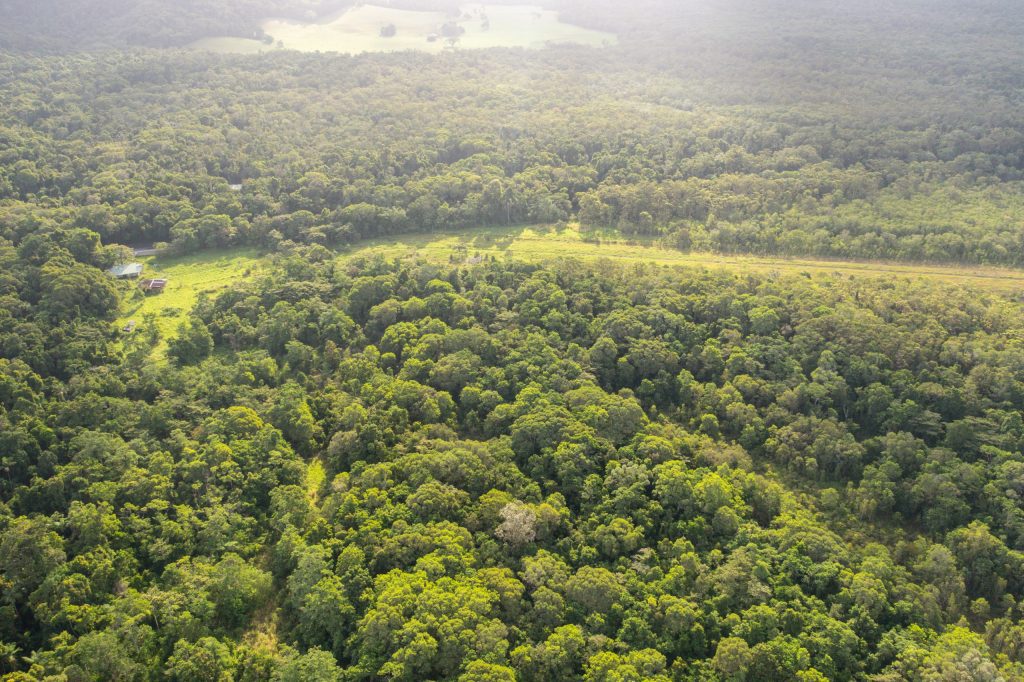 Land Manager and Project Manager for the new nursery, Justin McMahon, says, "Not only is the new nursery in a position to source and supply local, endemic plants for future regeneration projects. It is continuing to solidify our place in the community with local employment opportunities for north of the Daintree River local residents of all backgrounds whether born and raised, local indigenous groups, or faces who have come from overseas to be a part of a World Heritage Rainforests future."
We're currently putting the final touches on the site agreement which will lead to permits and then construction. With luck, we'll be in business by the new year!
We're so thrilled to share this new development and great news with you all, a huge win for everyone in protecting rainforests forever. And huge thanks to everyone who's backed the new nursery. Thank you.
---
Want more good Rainforest news in your life?
Subscribe to our eNews  | Follow us on Instagram  |  Like us on Facebook  | Subscribe to our YouTube channel
Help Protect Rainforests Forever
Donate to Protect Rainforests Forever  |  Become a Rainforest Guardian for as little as $2 a month  |  Partnership Options