A Decade of Support from Partner BioPak
This year, Rainforest Rescue celebrates our relationship with our largest longest-standing business partner, BioPak.


You may already be aware of BioPak's achievements as a Certified B-corporation who make responsibly-sourced and manufactured, plant-based, compostable, and, not to mention, beautiful packaging products. But what you may not be aware of is the level of support they have given Rainforest Rescue since our partnership began, 10 years ago. 
Since 2012, BioPak have been investing in Rainforest Rescue to help us protect precious high conservation value rainforest in the World Heritage Daintree, as well as to produce trees to re-establish rainforest on land previously cleared for farming.
Their financial support has allowed us to protect almost 70,000 square metres of rainforest, support the planting/rescue of 62,743 trees AND enable the production of over 50,000 rainforest seedlings, AND back the construction of our new native nursery, set to be the largest producer of native rainforest seedlings in the region!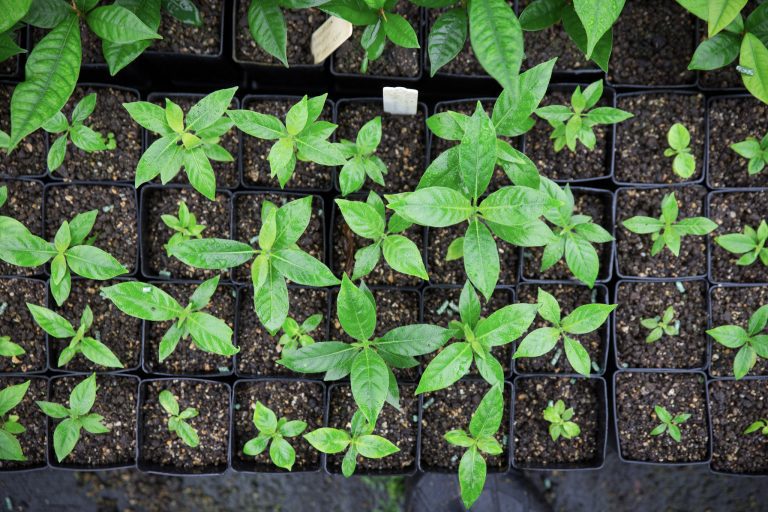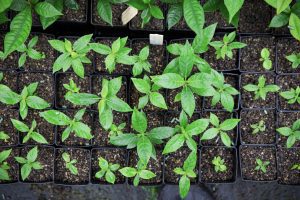 In fact, the support from BioPak has been so strong over the years, we had to invent a brand new category JUST for them – Diamond Level Partners! 

But it doesn't stop there. 
A sparkling highlight of our Diamond-level partnership has been two collaborative campaign efforts; "Rainforest2Reef" in 2017 and "Voices For The Rainforest" in 2021. In these campaigns, a small group of inspiring changemakers each designed a beautiful compostable cup with their own personal message about what the rainforest means to them, and a call to action on contributing support to help protect them. BioPak distributed these cups to cafes and venues around Australia in a bid to raise funds and awareness for Rainforest Rescue.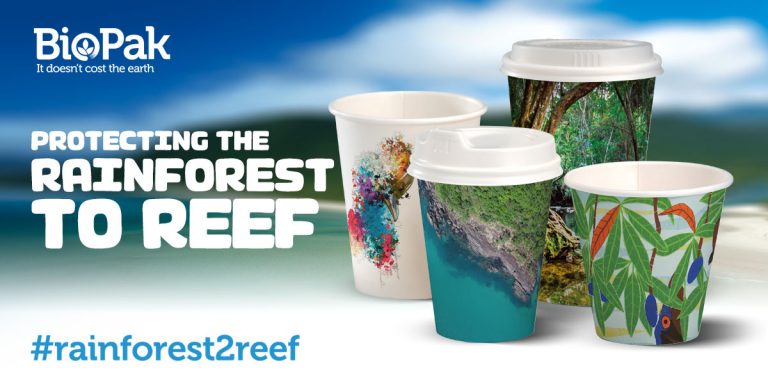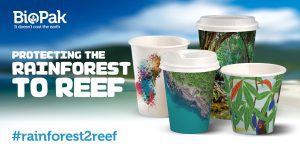 Some of the faces involved in the campaigns included Channel Nine's Ally Langdon, local Yalanji artist Naurita Briscoe, indigenous basketball player Patty Mills and musician Ziggy Alberts. 
BioPak have even shown their support in person, with BioPak's founder Richard Fine and his family paying a special visit in 2016, donning their boots and gloves to personally put some of these special trees into the ground at nature refuge Kuranji Bubu. Richard's daughter Jenna, was so moved by this experience that 6 years later, for her 11th birthday she generously decided that instead of receiving presents, she would create a fundraiser for Rainforest Rescue.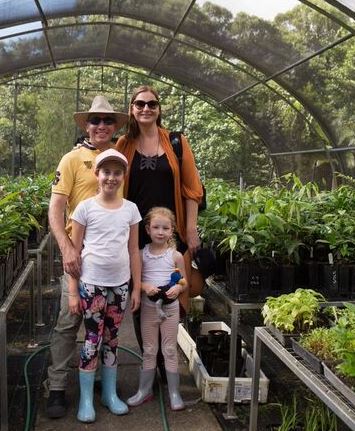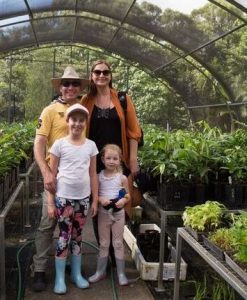 BioPak's founder Richard Fine and family visiting the Daintree in 2016
It is truly wonderful to see how, just like our trees, both our organisations have since grown strong. When our partnership was born in 2012, we had saved a total of 5 properties and planted 17,000 trees Australia-wide. Now, in 2022 we have 8 times as many properties and increased our trees planted to well over 324,000! 
As BioPak CEO, Gary Smith states "There is no planet B, and the vital work that non-profits such as Rainforest Rescue do is so incredibly important and we are incredibly proud to be a part of their journey and story." 
We owe so much of what we are to you, BioPak. An innovative and conscious brand who have truly championed the movement towards a circular economy, and sown the seeds of change to inspire other companies to take a step towards positive change for our planet. 
"BioPak is ahead of the curve, and that encourages other companies to lift their game. BioPak is creating multiple positive impacts through our partnership, and we're immensely grateful for it. And they are terrific people to work with!" Branden Barber, Rainforest Rescue CEO


BioPak team with Sustainability Director & Founder, Richard Fine and Rainforest Rescue Partnerships Manager Kristin Canning
---
Want more good Rainforest news in your life?
Subscribe to our eNews  | Follow us on Instagram  |  Like us on Facebook  | Subscribe to our YouTube channel
Help Protect Rainforests Forever
Donate to Protect Rainforests Forever  |  Become a Rainforest Guardian for as little as $2 a month  |  Partnership Options