Shining a light on our Ambassador, Jasmine Carey
As an underwater explorer, world-renowned photographer, and official Ambassador for Rainforest Rescue, Jasmine Carey's list of achievements is no small feat. Jas was the producer of Australian Geographic's A Day in the Life of the Great Barrier Reef, keynote speaker on the 2018 Underwater Tour, AND recently acknowledged as the first woman to have ever won the Hamdan International Photography (HIPA) Grand Prize award with her image of a humpback whale and its two-week-old calf off the coast of Tonga. Jasmine's passion for nature and the oceans shine through her work and is clearly evident in her stunning underwater portraits.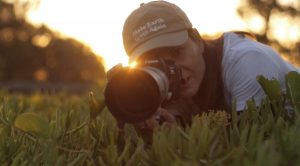 Lately, the self-proclaimed Ocean Fanatic has been a co-creator in the currently running international Rainforest Rescue Canopy Photography Awards, a competition encouraging entrants to use their camera for positive change, and promoting the need to protect rainforests worldwide. This is open to everyone for any photo you have EVER taken in a rainforest! For more information, click here – entries close March 31 2022.
Read on as we chat to Jasmine about what being a Rainforest Rescue Ambassador means to her.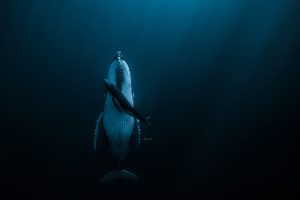 What is the first word or feeling that comes to mind when you hear the words Rainforest Rescue? 
I feel tranquillity and I hear footsteps crunching leaves, bird calls, animal sounds, raindrops, and just lushness. 
Why did you make the commitment to become a Rainforest Rescue Ambassador?
I do believe trees are the answer, and it is the key root solution for many of our earthly issues that needs correcting all over the globe. A relatively simple action of tree planting has such a positive chain-link effect for years and years and years to come. Trees also affect the oceans, and we all know how I just love that beautiful body of water.  Also, to be able to specifically advocate for the glorious magnitude of the Daintree is an honour. 
What do you like best about being in nature, shooting?
The search for that spotlight of beauty whether it be a scene or wildlife, the discovery and just being immersed in it. Many many times I've just let myself stop and soak it all in. It's so recharging and cleansing at the same time.
What do you hope to achieve as a Rainforest Rescue Ambassador?
I hope to let communities know that you can make a huge difference outside the Urban Jungle and its FOREVER. Tree planting is 'simple' and so effective for many many many years in many many many interconnected ways AND with Rainforest Rescue you can plant and protect a section FOREVER.  
What's a quirky thing you can tell our supporters about yourself that no one else knows?!
Oh, I'm not sure….. I'm sure everything I do is super cool HAHAHA well, that's what I tell my niece and nephew.  Something quirky…… I enjoy watching those pimply popping and cyst removal clips on youtube. I'm sure if anyone needs one extracted or removed I could definitely do it and put in a lovely stitch too if needed.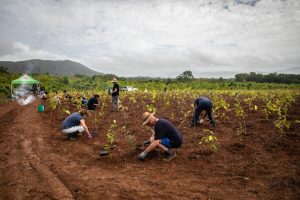 At Rainforest Rescue we are so lucky to have the talented Jasmine on our side and her support means the world to us, her belief that trees are the answer is a philosophy we are all strongly behind! In accordance with this, preparations for our upcoming 2022 Annual Tree-Planting Day are already underway, and you are invited! For more information and to register your attendance click here.
---
Want more good Rainforest news in your life?
Subscribe to our eNews  | Follow us on Instagram  |  Like us on Facebook  | Subscribe to our YouTube channel
Help Protect Rainforests Forever
Donate to Protect Rainforests Forever  |  Become a Rainforest Guardian for as little as $2 a month  |  Partnership Options