Give a truly special gift to your family and friends – a LivingGift.
Rainforest Rescue's LivingGifts support real on-ground conservation projects in Australia and overseas. No matter what their interests or passions, your gift is a special contribution in their name – and at the same time protect our precious rainforests with this tax-deductible contribution.
Gifts for any occasion
Our super eco-friendly gifts are great for any occasion: Christmas, birthdays, anniversaries, weddings, thank you..any occasion where you wish to honour someone with a special, meaningful gift that helps protect rainforests forever.
Three convenient LivingGift card delivery options
eCard – your LivingGift card will be sent via email straight to your recipient with your personalised message
Printed – simply enter the contact details of your gift recipient/s and your message (no more than 15 words) and we will forward your card/s for you
Printed Blank – the LivingGift card/s will be sent blank to you for you to write your personal message, making your contribution to Nature for your recipient even more special.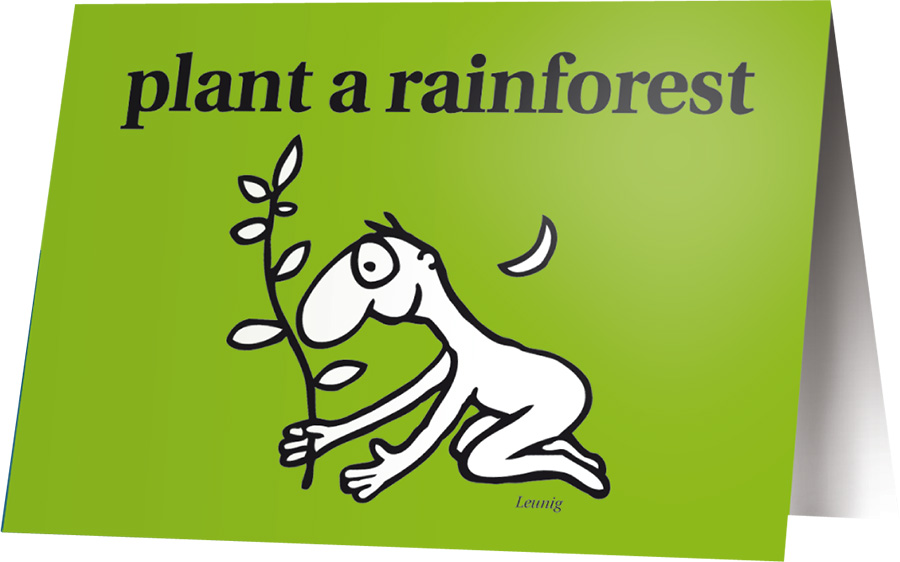 Plant a Rainforest
Help restore vital habitat for many endemic plants and animals that depend on the rainforest for survival. A donation of $30, for example, will help plant and maintain three rainforest trees for two years.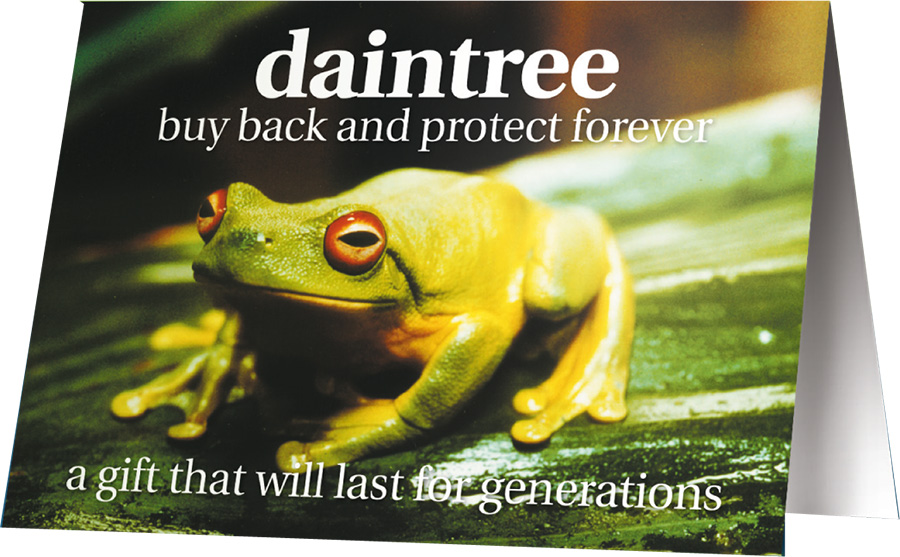 Daintree Buy Back and Protect Forever
Contribute to the preservation of one of the most significant regional ecosystems in the world. A donation of $25 helps purchase 5sqm of Australian Daintree Lowland Rainforest, for example.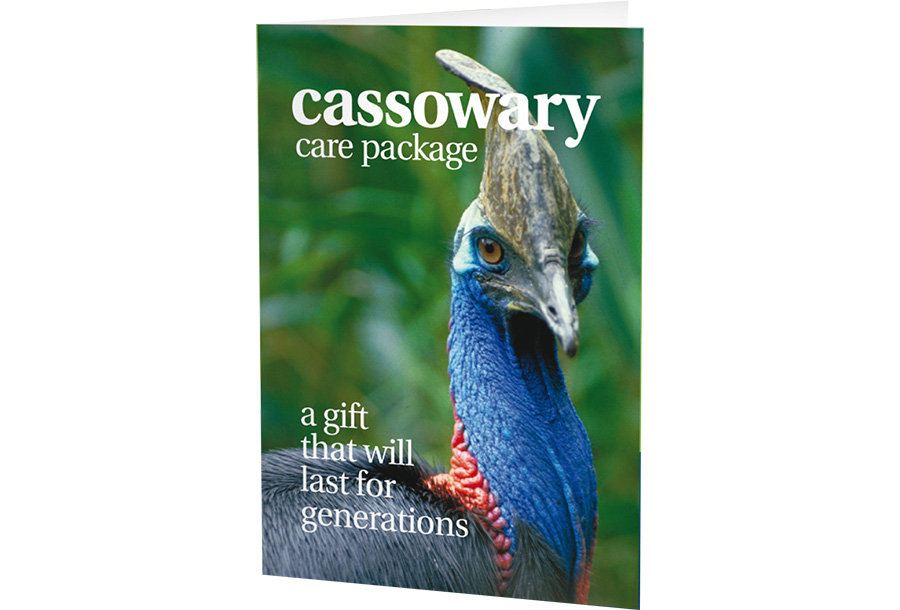 Cassowary Care Package
Restore critical rainforest habitat for the endangered southern cassowary. Every $10 donated will help to plant and maintain one rainforest tree for two years! That's long enough for it to get strong and make it on its own in a competititve rainforest environment.
Ordering your Rainforest Rescue gift card donation
Select the LivingGifts you wish to order to be directed to our secure online order form. Choose the value of your card donation and the quantity.
Standard postage is free within Australia, but if you require your LivingGift to be sent overseas or express Australian delivery please check the appropriate box.
To order over the phone call us on 1300 763 611.
Thank you for your commitment and support that makes it possible to Protect Rainforests Forever!