Welcome Dr. Alex Cheesman
We've got an exciting announcement that we can't wait to spill the dirt on: Our Rainforest Rescue family just got a fantastic new addition, and it's safe to say we are over the moon (or should we say canopy?) about it!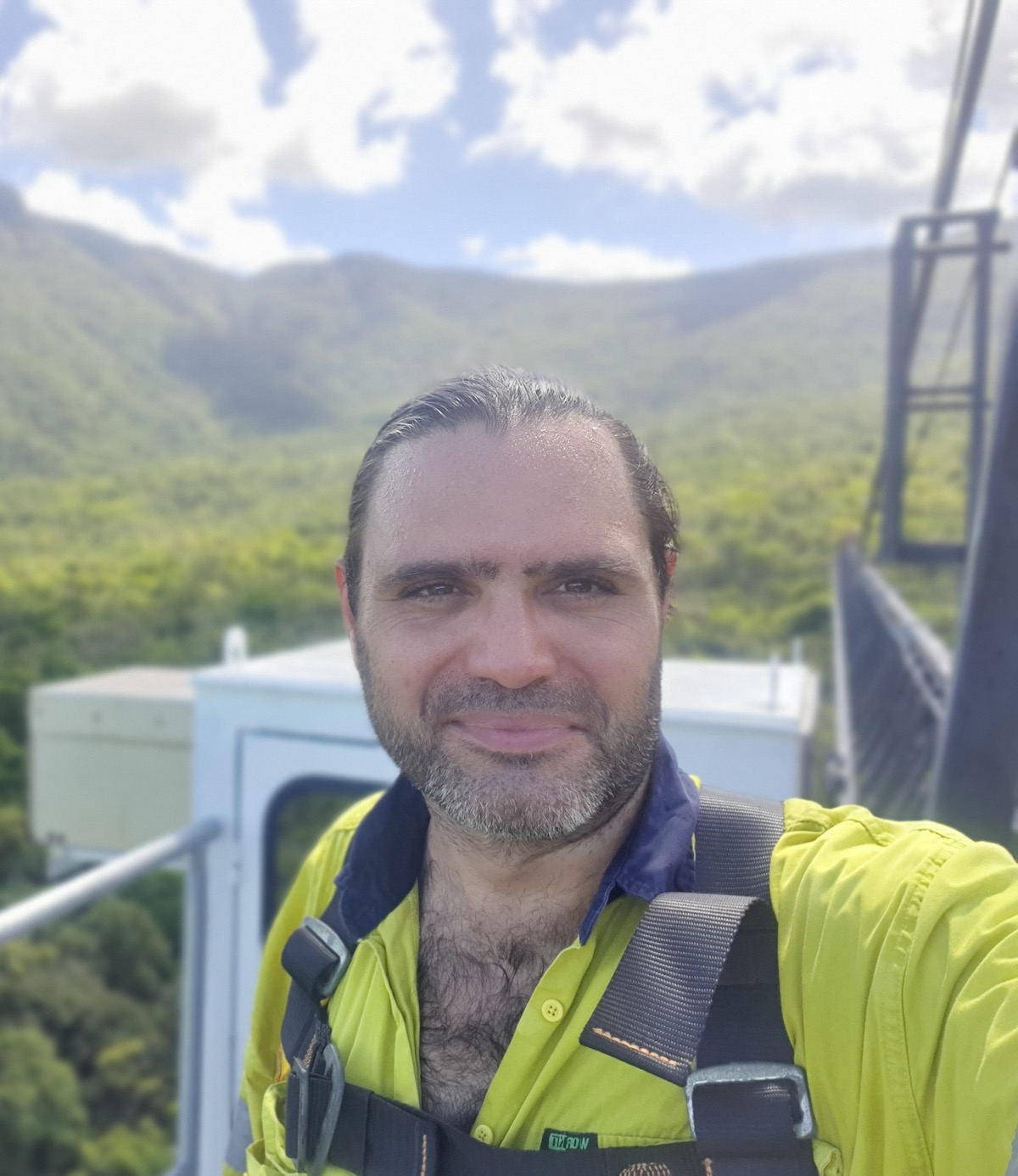 We are thrilled to welcome the wonderful Dr. Alex Cheesman to the Rainforest Rescue team as our Tropical Plant Ecophysiologist and Restoration Advisor!
Dr. Alex is a Senior Research Fellow at James Cook University and the University of Exeter in the UK. A passionate plant eco-physiologist and soil scientist, he is interested in the dynamic interaction of tropical systems in a changing world. His research surrounds issues of climate change, air pollution, nutrient management and plant physiology. 
To Rainforest Rescue he brings his experience in soil and tropical restoration to help us improve and experiment with our methodology. Our current restoration methods have worked for us so far, bringing back all kinds of life to what were once bare, agricultural landscapes. But as an organisation we hope to be always learning, and on the lookout for better, more efficient ways of growing rainforest.  
Alongside a team at ArborMeta and support from Wild Country Environmental Fund, Dr. Alex has also helped us to implement a carbon measurement program, allowing us to estimate the amount of carbon stored in both our protected and planted rainforest. Learn more about this project here.
We recently shared a cup of tea with our new plant and soil guru and got to know him a little better:
What is most compelling about the tropics and your work here?
I love how complex and dynamic the wet topics can be, hundreds even thousands of species living, growing and dying on top of each other. You can have an emergent canopy tree that has stood for hundreds of years and its branches can be a whole biome to itself, a whole world of  epiphytes, lianas, ferns, mosses and orchids. That world up in the treetops can be home to a whole array of animals many of which will never touch the ground, but may be critical for that canopy tree to set seed and propagate the next generation. 
What drew you to accept the position as advisor at RR? 
I have been working on a joint research project with RR for over a year now. During that time I have been impressed by the commitment and enthusiasm of the team to tackle one of the biggest challenges facing humanity. Their willingness to trial, develop and test new approaches and apply new technologies will, I believe, help them meet that challenge…. and I want to help if I can 
In your years of research, what has been most surprising to discover or learn?
Just how rapid the cycling of nutrients can be in tropical forests. Through the action of insects like termites and saprotrophic microorganisms (bacteria and fungi that feed off decaying organic matter) leaf litter that falls within a forest is rapidly decomposed and the nutrients captured by roots and fungal mycorrhiza to support fresh plant growth. This rapid and tight nutrient cycling can result in productive forests growing on even the poorest of soils. Places like the white-sand forests of South America, where you can find rainforests growing on what is basically quartz beach sand. However, this cycling of nutrients can easily be disrupted and is hard to initiate – presenting one of the greatest challenges to restoration of degraded landscapes.
Tell us an interesting fact about yourself
My little niece back in the UK seems to believe i live in a treehouse like Tarzan, I refuse to tell her differently.
We want to extend a huge, rainforest thank you to Dr. Alex for everything he has done for us so far. His passion for the tropics is contagious and we can't wait to continue our journey together, for the rainforests.
---
Want more good Rainforest news in your life?
Subscribe to our eNews  | Follow us on Instagram  |  Like us on Facebook  | Subscribe to our YouTube channel
Help Protect Rainforests Forever
Donate to Protect Rainforests Forever  |  Become a Rainforest Guardian  |  Partnership Options