The Cassowary Trail Update
Have you heard about The Cassowary Trail? If you've been following us for a while, you may have seen our blog back in Oct 2021 – if you missed it, you can read it here.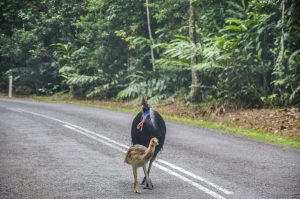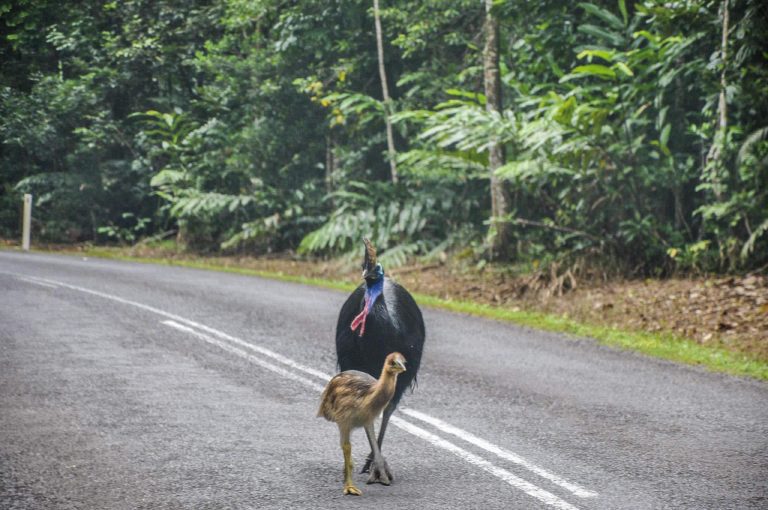 So, what's the latest on The Cassowary Trail?
The Cassowary Art Trail has been moving forward steadily. In March 2022 Kuranda Conservation Community Nursery Inc (KCons), who have been researching and conserving the endangered Southern Cassowary since 1995, applied for a "Regional Arts Development Fund" (RADF) grant.
RADF promotes the role and value of arts, culture, and heritage as key drivers of diverse and inclusive communities and strong regions. RADF invests in local arts and cultural priorities, as determined by local communities across Queensland. RADF grants are a partnership between the Queensland Government through Arts Queensland and eligible local councils across the state.
At the Mareeba Shire Council meeting on 18 May 2022, the RADF grant application for The Cassowary Trail was approved.
The main goal of the trail is to create a wider awareness of the endangered Southern Cassowary and the projects focused on their conservation.
What's next?
The Cassowary Trail founder, Jurg Jutzi, working with KCons, will order the first 3 life-size cassowary statues which will be painted by local artists Rebecca Koller, Connie Rovina, and George Riley. Steven Nowakowski will be documenting the process through photos and videos while the statues are being painted. Each painted cassowary sculpture will have a dedicated QR code to scan so visitors can read information about the artist, the story behind the painting on the sculpture, and where you can find the other cassowaries along the trail.
And, all going to plan, this is just the beginning. The Cassowary Trail team is hoping to purchase 2 more life-size Cassowary sculptures, to be painted by Melanie Hava and Hayley Gillespie. Then, once the trail is set up in Kuranda, there are plans to expand the project into other cassowary habitats across the Atherton Tablelands, Cairns, Port Douglas, and Mission Beach regions. Take a minute to imagine how amazing it will be to see life-sized painted cassowary sculptures throughout the Far North Queensland region… how beautiful!
How you can help
Learn more with Jurg Jutzi, Founder of The Cassowary Trail
Some contents or functionalities here are not available due to your cookie preferences!
This happens because the functionality/content marked as "Vimeo framework" uses cookies that you choosed to keep disabled. In order to view this content or use this functionality, please enable cookies: click here to open your cookie preferences.
Hear from the artists
Some contents or functionalities here are not available due to your cookie preferences!
This happens because the functionality/content marked as "Google Youtube" uses cookies that you choosed to keep disabled. In order to view this content or use this functionality, please enable cookies: click here to open your cookie preferences.
---
Want more good Rainforest news in your life?
Subscribe to our eNews  | Follow us on Instagram  |  Like us on Facebook  | Subscribe to our YouTube channel
Help Protect Rainforests Forever
Donate to Protect Rainforests Forever  |  Become a Rainforest Guardian for as little as $2 a month  |  Partnership Options