Planting Seeds for the Future
All trees planted by Rainforest Rescue staff and volunteers are grown at our rainforest nursery
The restoration season is in full swing in the Daintree with the Rainforest Rescue crew busy propagating and caring for rainforest seedlings at our Daintree Rainforest Nursery.
The Nursery Manager must ensure at least 20,000 seedlings are propagated annually. Most will be planted on sites we are restoring and a small quantity will be sold to local landholders restoring their own Daintree rainforest properties.
"Seeds are collected in the latter part of the year when trees are fruiting; all are from the Daintree lowlands rainforest ensuring local provenance. Before restoring each property, we survey it and record the plant variety – helping us plan the appropriate species mix," said Joe Reichl, Land Manager.
A Nursery Success Story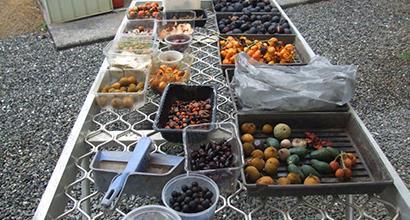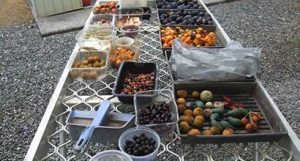 At any given time, there are approximately 6000 potted plants within the rainforest nursery shade house, and around 4000 in the sun hardening area. Propagation requires the collection of local seeds which are then sorted and catalogued prior to being sown for the germination process.
The nursery has propagated 204 rainforest species. This is definitely a 'success story' as not all rainforest seeds germinate easily, and many seeds are available only intermittently.