Inside the heart and mind of Sustainability Pioneer Richard Fine
Compostable packaging market leader BioPak, lead by Richard Fine and Gary Smith, has entered the highest ranks of the Rainforest Rescue Partnership commitments EVER by becoming a Diamond Level Partner. Their decade-long partnership has contributed funding towards more than 62,700 trees planted or rescued and 68,800 square metres of threatened Daintree Rainforest Protected Forever.
The partnership celebrates the significant growth of Rainforest Rescue. During this time, with BioPak as our largest Business Partner, Rainforest Rescue has been able to protect 25 rainforest properties. This is over 60% of the organisation's total rescues.
Partnerships Director Kristin Canning sat across the Board Room table with Richard Fine in 2012 on the fateful day when the relationship was first born and today, she invited Richard to dig deep and share more on this very special partnership.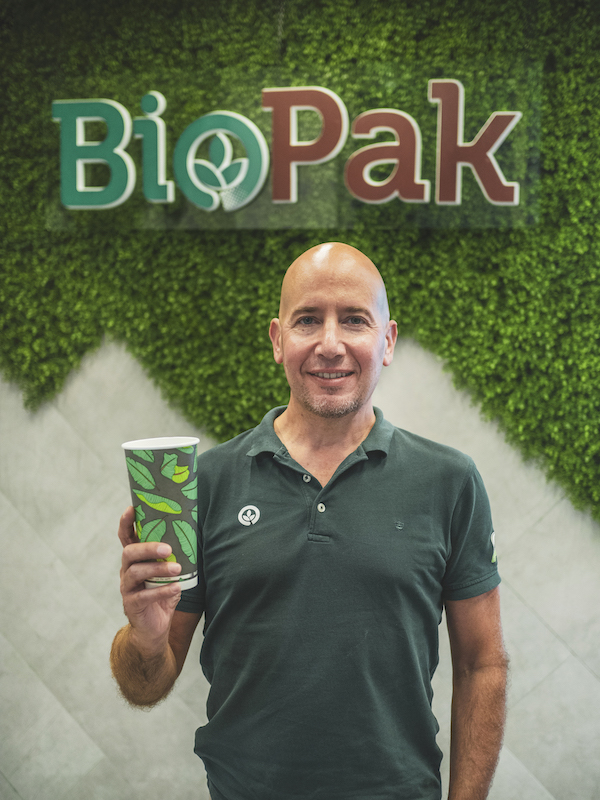 BioPak's Richard Fine
When you hear the words 'Rainforest Rescue' what springs to mind?
Richard: The restoration and protection of unique and precious rainforests. An organisation dedicated to preserving ecosystems for current and future generations.
You have personally won Sustainability Champion Awards and BioPak as a company has attained countless environmental awards. How does the partnership with RR add to your already industry-leading efforts?
Richard: The partnership with RR for me is the icing on the cake. Our environmental sustainability initiatives mainly focus on internal changes in operations, products, and materials. By supporting and working with RR our sustainability impacts are extended and amplified thanks to the credibility of RR as a legitimate, serious, responsible, and knowledgeable environmental group.
What was the reason you agreed to a partnership with Rainforest Rescue back in 2012?
Richard: We were looking for a local Australian project (to support) that would be able to transparently demonstrate tangible, positive environmental outcomes.
Do your customers love that BioPak supports us?
Richard: Not only our customers but also all our staff are proud of the impacts the partnership has realised over the years.
It's been ten years now of rescuing and restoring rainforest. BioPak has contributed towards 68,800 square metres Protected Forever of what was once unprotected and more than 62,700 trees planted or rescued, two major national and international conservation awareness campaigns for rainforest and reef protection, plus so much more. How does that make you feel?
Richard: I am so proud of what we have achieved to date and I am excited to see what positive impacts we can achieve in the next 10 years.
Do you have a personal connection to our mission? If so, could you tell us about that?
Richard: My family has participated in tree planting events in the Daintree and we love to see the annual updates that show how our trees have grown and contributed towards the restoration of the ancient and beautiful Daintree Rainforest.
What's one of your favourite experiences or achievements journeying with us?
Richard: Every interaction I have with the RR team has left me feeling excited, optimistic and proud of our partnership. If I had to choose just one though, I would have to say it the fact that we have been able to regularly contribute towards and support the efforts of RR over the past 10 years to educate the community on the important role the rainforest and its inhabitants plays in the health of our planet.
———————
Rich, we couldn't be more grateful to you personally and the entire BioPak team, and of course, your amazing customers. The massive changes we have made as an organisation over the past decade simply could NOT have taken place without BioPak's support.
Interview by Kristin Canning
Partnerships Director
---
Want more good Rainforest news in your life?
Subscribe to our eNews  | Follow us on Instagram  |  Like us on Facebook  | Subscribe to our YouTube channel
Help Protect Rainforests Forever
Donate to Protect Rainforests Forever  |  Become a Rainforest Guardian for as little as $2 a month  |  Partnership Options