Extending Our Expertise
We welcome Robert Rosen as Patron of Rainforest Rescue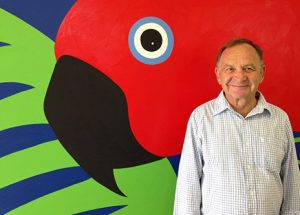 As a previous Chair, Board member and Chair of the Public Fund Committee, Robert is very familiar with Rainforest Rescue and our vision.
He brings 35 years experience within a variety of environmental organisations; including Director and Treasurer of Bush Heritage Australia Director and Chair of the Nature Conservation Trust of NSW, Director of Earth Trust, Permaculture International, Vice President of Permaculture College Australia and National Secretary of the Australian Greens.
"We are extremely pleased Robert has agreed to become Patron. His many years experience in accounting, corporate social responsibility and a range of community economic initiatives will provide valuable business acumen and contribute to our strategic decisions," said Managing Director Grant Binns.