WORKPLACE GIVING FOR EMPLOYERS
Workplace Giving is a great way for employers and their staff to support Rainforest Rescue!
As a Workplace Giving Employer, you can match your employees' donations through Workplace Payroll Deductions, making Rainforest preservation part of your business mission. Workplace Giving enhances your CSR (corporate social responsibility) status and organisation's reputation, demonstrates a commitment to help mitigate climate change and builds greater employee morale.
We work collaboratively with our Workplace Giving employers to ensure their programs are meaningful and engaging. Rainforest Rescue will support you and your staff through regular impact communications and a range of engaging activities.
Benefits of being a Workplace Giving Employer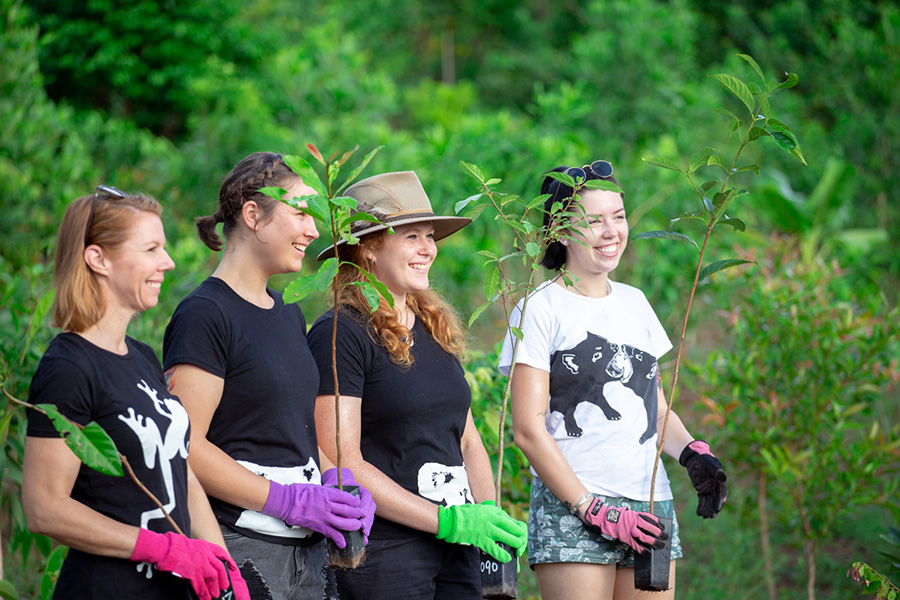 ATTRACT PROACTIVE WORKERS
According to statistics, at least 42% of young Australians prefer to work for an organisation that is having a positive impact on the world. By 2010 this group will make up 75% of the workforce.
RETAIN HAPPY EMPLOYEES
85% of employees surveyed said that their company's Workplace Giving program made it 'a better place to work' and research shows that staff who participate are more loyal to the company.
INCREASE ROI
Employers with highly engaged employees deliver up to 7 times greater shareholder returns than organisations with low employee engagement.
Stay in the loop
Sign up and we'll keep you posted with the latest news on Rainforest Rescue's work preserving a vast biodiversity of plants and wildlife in our rainforests.