Your donation will help us build a new native tree nursery for the Daintree!
If we are going to help mitigate climate change and restore more rainforest, then we need to plant more trees. To plant more trees… we must produce more trees.

With your help, we will increase tree production in the Daintree for restoration by over 1000%, breathing new life into new restoration projects that will see the size of the Daintree increase and its resilience grow.
It's time to grow
You know that rainforests are under threat through development, agriculture and the increasing pressures of human activities and settlement. You know that rainforest habitats around the world are rapidly shrinking and that as we witness these changes, we see significant impacts and the decline of many species globally.
I am sure that you also know that Climate change is upon us and we need to do whatever we can for both the climate and the rainforests you love. It's time for everyone to do whatever they can to turn the tide.
One way to make a real difference is to plant trees. Many, many more trees.
To do this, Rainforest Rescue is planning to build the largest nursery in the Daintree region. You can help restore ultimately thousands of acres of Daintree rainforest by donating to support this unique project. 
Currently, the Nursery provides around 11,000 trees a year that are ready for planting. All these trees are going towards our restoration efforts at 'NightWings' to reconnect what was once cane fields back to the Rainforest along the Katharine Range and the Daintree.
And it's working. Such efforts are truly transformational.
There are three other nurseries in the Daintree region that produce around 15,000 trees annually together. Combined with Rainforest Rescue that's about 27,000 trees in the Daintree per year. At a stretch, perhaps 30,000. This is not enough.
Dramatically, climate change and habitat loss are happening faster than anyone predicted, and we need to move faster as a result.
If we are going to help mitigate climate change by drawing down more carbon, then we need to plant more trees—it really is as simple as that—trees are the answer.
Our plan is to build the Daintree's largest nursery that could ultimately produce 150,000 trees per year—that would provide for the replanting of almost 20 hectares of rainforest habitat every year!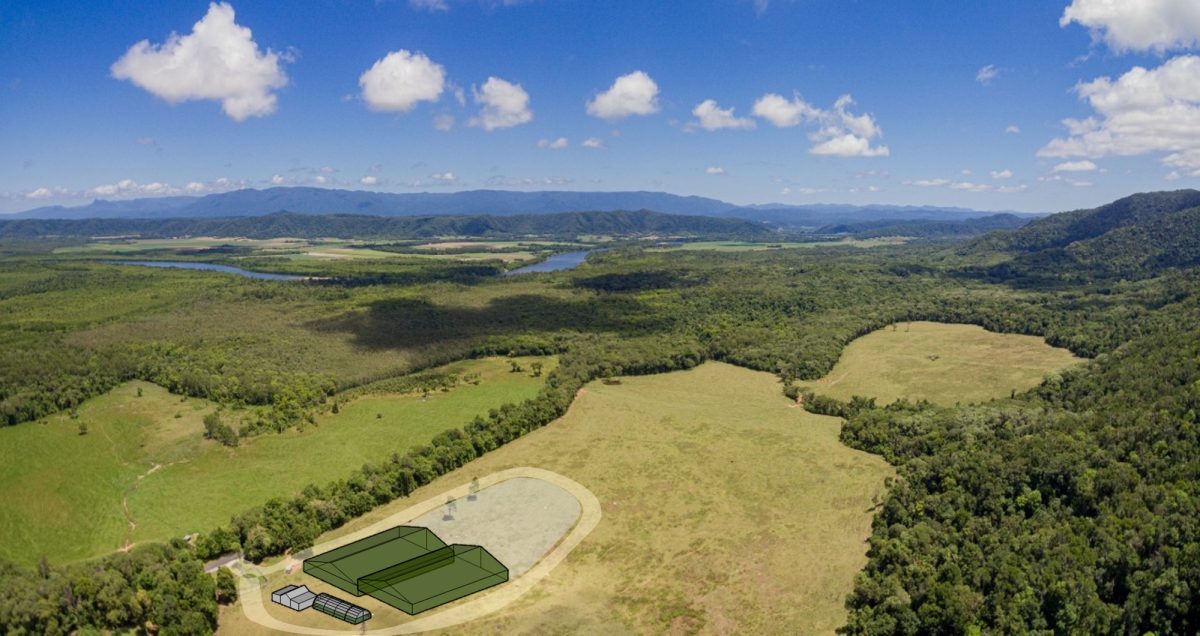 "Our partnership with Rainforest Rescue will help implement the investment in the Daintree and deliver huge returns for biodiversity and the community. With the creation of a high-capacity rainforest nursery, Rainforest Rescue will be able to drive the revegetation strategy that will see the wold's oldest rainforest expand and deliver significant benefits for the community, Queensland and the natural environment."

– Steve Lacey, CEO, Queensland Trust for Nature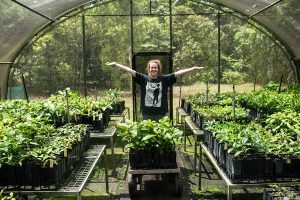 New Rainforest Nursery Specifications
Footprint to be 2Ha and will comprise:
Two large shade houses
Two smaller shade houses
750 m2 sun hardening space with irrigation
1Ml dam for recirculation and reclamation of nutrients
Concrete pad for potting up and seed propagation
Office/administration building
Utility shed for tools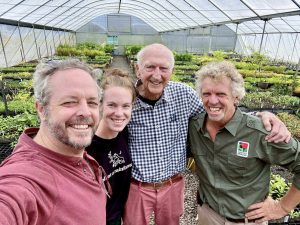 Significant Nursery Planning Milestones to Date
Council is on side
Project management support from QTFN
Rainforest Rescue Nursery Manager, Marine Deliens, will spend 25% of her time on the new nursery and we are hiring a project manager.
Using Firewheel Rainforest Nursery as a template we can transfer valuable learnings, capacity and planning
Partnerships with QTFN and Jabalbina Aboriginal Corporation are strong and compelling – giving us greater capacity than ever before and the opportunity to undertake this bold initiative.
Quote Sourcing Underway for Infrastructure
irrigation systems
earthworks
shade houses
earth coverings and pads
administrative / storage building
Please join Rainforest Rescue in this very special opportunity to establish a state-of-the-art nursery to grow the Daintree, providing trees, habitat, a sink for carbon and employment for Indigenous Australians and others in the Daintree community. Join us in making this dream a reality. 
The estimated budget for this project is $406,500. Every dollar counts & donations over $2 AUD are tax-deductible. Below are some examples of how your donation can help us achieve this goal & Protect Rainforests Forever.
$50 could help fund much-needed nursery potting materials and media
$100 could help fund fencing for cattle management
$250 could help fund shade houses for seedlings
$500 could help fund certification and sign off of roads and access points
$1,000 could help fund earthworks and building preparation
$1,500 could help fund solar system
$2,000 could help fund engineering certification and sign off
$5,000 could help fund the installation of irrigation systems
It's time to grow.
Heroes like you are Protecting Rainforests Forever
Of the 36 properties rescued through Rainforest Rescue Australia-wide – 35 in the Daintree – 22 are further protected with Nature Refuge status – protected forever. Two properties are in this process and two others have been gifted to the National Park. and we're working with the Department of Environment and Heritage Protection to protect the remaining 8 forever. 5 Wildlife Corridors have been established to ensure greater connectivity and protection. Protected rainforest is increasing.
This is how WE are Protecting Rainforests Forever.
Stay in the loop
Sign up and we'll keep you posted with the latest news on Rainforest Rescue's work preserving a vast biodiversity of plants and wildlife in our rainforests.