Partners for Protection
Make saving Rainforests your business
"Business today also has a responsibility towards the environment – we cannot keep endlessly extracting resources without consequence. Air, water, biodiversity, renewable resources are the very building blocks upon which a successful business is built. This is why we seek out opportunities to contribute towards the restoration & protection of areas that have been damaged or polluted due to careless human activity. Partnering with Rainforest Rescue has enabled us to achieve this and affect real change."
BioPak Sustainability Director & Founder, Richard Fine

Businesses can be a powerful proponent for change. In 2017, a study of 1000 younger consumers were '92% were more likely to trust a company that supports social or environmental issues'. Clearly, there is a global trend towards companies focusing resources to make a difference.
We purchase targeted areas of endangered rainforest strategically to build natural corridors reconnecting rainforest ecosystems, building resilience among the unique rainforest flora & fauna.
There are many ways your business and brand can benefit while supporting Rainforest Rescue, and make a felt impact on our conservation efforts. Become a Partner today and make saving Rainforests part of your business.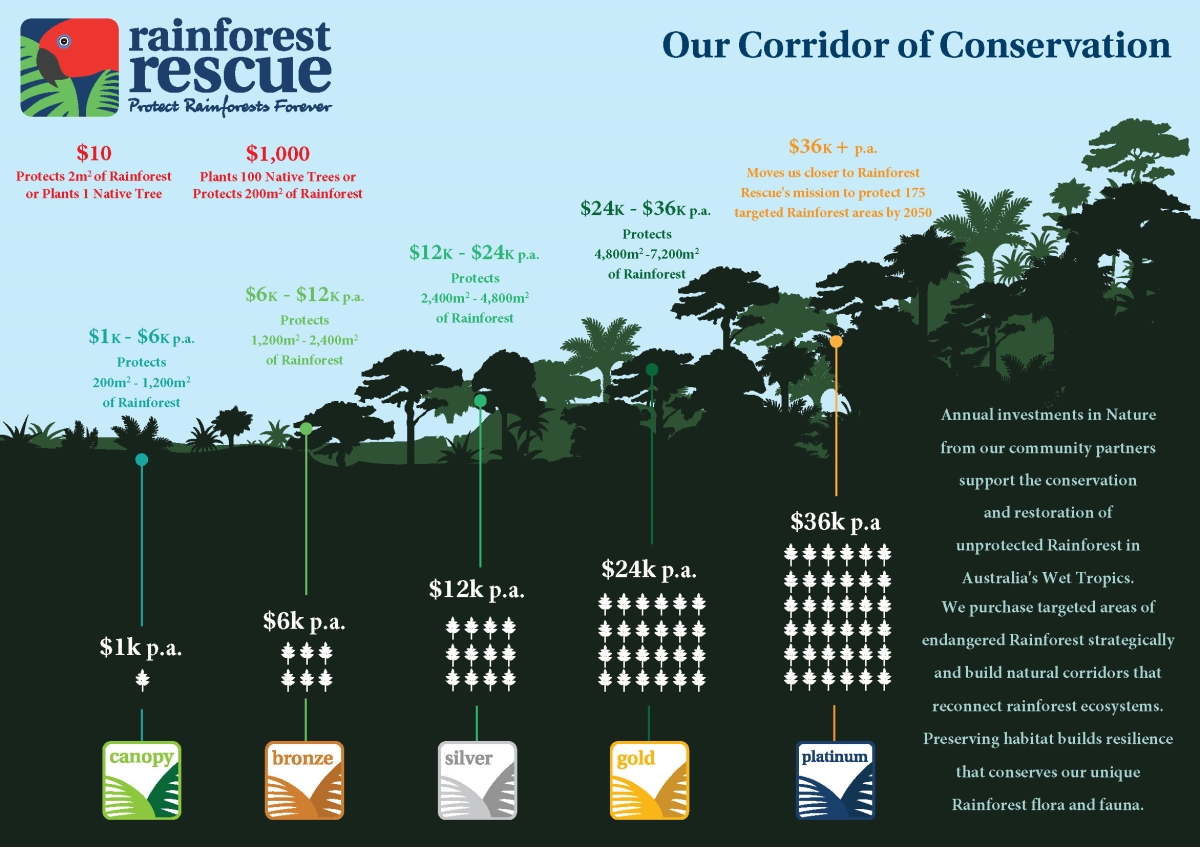 Interested in becoming a Partner?
To learn more about our Partners for Protection and Partnership Tiers Program, please phone our Partnerships Director, Kristin Canning, on 0402 057 711 or get in touch via email
Stay in the loop
Join our eNewsletter and we'll keep you posted with the latest news on Rainforest Rescue's work preserving a vast biodiversity of plants and wildlife in our rainforests.